Click here to get this post in PDF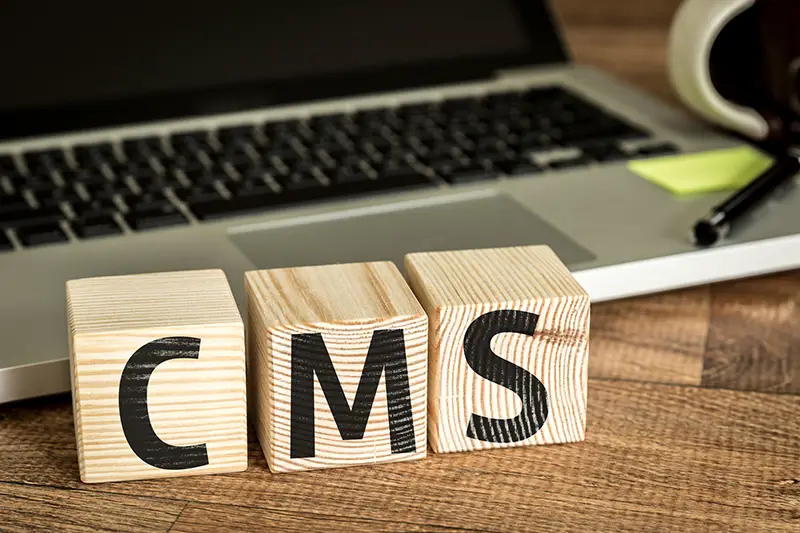 Many people have speculated that advancements in artificial intelligence will inevitably lead to an era of content management far from the one we've grown accustomed to. Artificial intelligence is everywhere, from our smartphone assistants and self-driving cars to self-flying drones and there's even an AI which has already written content indistinguishable from that created by an actual human writer. Once we accept the fact that AIs are not going anywhere soon, it's safe to assume that among other things, they might one day be able to effortlessly manage our advertising and marketing campaigns.
AIs Could Become Brand Voices
Using a brand voice to communicate with customers, as well as potential customers, is called a marketing conversation. With the latest advancements in AI, marketing conversations are bound to one day transpire and be completely lead by a machine. This conversation is normally conducted between people, using a monitor and a keyboard. However, this is slowly transforming into a human-machine conversation and will eventually result in bigger software leap than it was with shifting towards web-based software. Although monitors are hardly going to be surpassed, typing will most likely be replaced with a more efficient method such as AI-regulated voice input in order to speed up the content production and satisfy the ever-growing need for fresh and interesting content.
AI Could Accelerate Advertising and Sales
Another benefit of using AI in marketing could be a completely autonomous marketing campaign. Marketers can use machine learning to improve their sales margins by giving marketing software the ability to perform tasks without actually being told to do so. This means that tedious tasks such as content recommendations, e-mail acquisition, and analytical lead scoring will become a lot easier to accomplish and a lot more efficient. Artificial intelligence could, in time, analyze user data and use that information to automatically route leads to the appropriate salesperson and greatly reduce both the time needed to accomplish this task and any chances of making an error.
Link Graph is going to become an Engagement Graph
Google currently offers one of the best and more detailed links graphs that regularly determine the quality of content based on popularity (inbound links) and indexes and maps connections between every web page. Amazon has its Product Graph and Facebook uses a Social Graph which currently links over 1.7 billion people across the world. But this is all about the change and all those graphs will be replaced by a single, Engagement Graph that will be used by marketers to determine content value based on the number of people interacting, listening and engaging said content.
AIs and predictive analytics
Some companies, such as EasyJet, are already using predictive analytics to plan flight destinations and even select what food and which drinks should be served in-flight. Airbnb has created an in-house artificial intelligence solution that helps Airbnb hosts set appropriate prices for their properties. This AI system works on a daily basis and signals users by coloring their calendar slots either green for an appropriate price and red, when the price is too high. This allows hosts to find the sweet spot simply by adjusting a slider to arrange a low enough price so the place actually gets rented out, but high enough so they don't miss out on a good money-making opportunity due to fluctuating market conditions.
Marketers Could Use AIs to Avoid Boring and Repetitive Tasks
People are simply not made to do the exact same task over and over again. Any repetitive task related to content management and marketing could easily be executed by an AI, lifting the burden of marketers and allowing them to focus on more pressing matters. Marketers will likely be more involved in designing the actual interactions instead of concentrating on the repetitive mechanics of modern-day marketing.
That said, marketers will hardly be replaced by AIs and they will continue to involve themselves in various marketing aspects such figuring out and understating the customers and their needs and having real, heartfelt conversations with them. WebDel WordPress Development Sydney experts postulate that AIs will only act as background assistants that will help marketers do their jobs more quickly and efficiently.
As you can see, artificial intelligence is already present in our everyday lives, and as such, can hardly be considered to be the technological marvel of the future. That said, current AIs don't have the necessary capabilities to be as much help to marketers as we'd like to and that is surely something we look forward to in the near future.
Although AIs can easily scour the web for various information, analyze it and present you with a full-length, grammatically-accurate article, this does not mean that it can replace years of personal experience, critical thinking, and creativity, as well as all other typically human aspects without losing some inherent value. Instead of fearing that AIs will completely replace marketers as de-facto solutions for advertising efforts, we should think about how we can best incorporate the numerous benefits this technology has to offer into our existing content marketing strategies.
You may also like: The Rise of Artificial Intelligence in Law – An Infographic
About the Author
Hannah Thomas is a freelance web developer based in Australia. Besides coding, she love's writing, movies and spending time outdoors.