Click here to get this post in PDF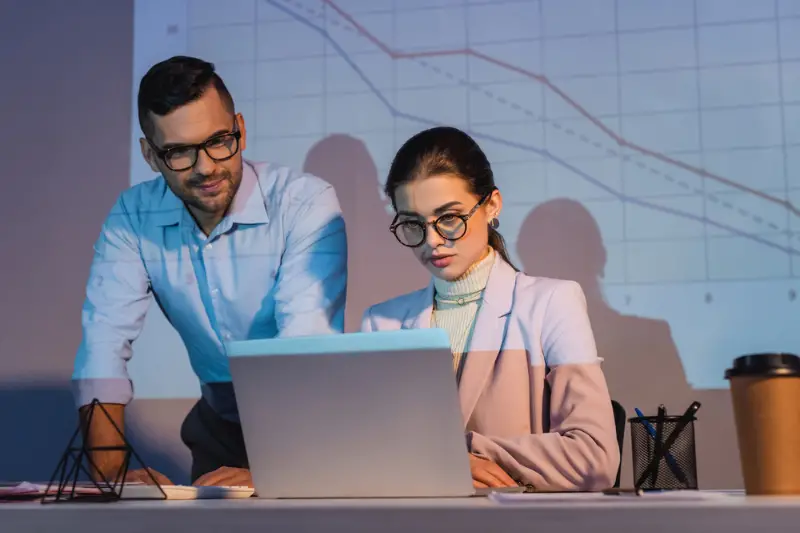 The basics of business IT – Everything you need to succeed – In today's digital world, almost every business needs technology to succeed. In this article we have outlined the crucial phone systems, operating systems, and software systems that business can benefit from. 
Phone Systems:
Landline Systems: Traditional landline systems use physical telephone lines to transmit voice signals. They are reliable but may lack advanced features.
VoIP (Voice over Internet Protocol): VoIP systems use the Internet to transmit voice calls. They offer cost savings, scalability, and a wide range of features like call forwarding, voicemail, and video conferencing.
Operating Systems:
Windows: Microsoft Windows is a widely used operating system for businesses. It offers a user-friendly interface, compatibility with a wide range of software, and strong support from Microsoft.
Linux and Unix: Linux and Unix are open-source operating systems known for their stability, security, and flexibility. They are popular choices for servers and provide a robust environment for running business applications.
macOS: Apple's macOS is designed specifically for Mac computers. It offers a sleek interface, excellent integration with other Apple devices, and is often favoured by creative professionals.
Network Operating Systems:
Network Operating Systems (NOS) are specialized operating systems that manage and control network resources. They provide features like file sharing, network security, and centralized administration. Examples include:
Windows Server: Microsoft Windows Server is a powerful NOS designed for managing networks, providing services like user management, file sharing, and domain control.
Linux-based NOS: Linux distributions like CentOS, Ubuntu Server, and Fedora Server can be used as NOS. They offer stability, security, and a wide range of networking tools.
Novell NetWare: Though less common today, Novell NetWare was a popular NOS known for its reliable file and print services, directory services, and security features.
Software Systems:
Customer Relationship Management (CRM): CRM software helps businesses manage interactions with customers, track sales leads, automate marketing campaigns, and improve customer service.
Enterprise Resource Planning (ERP): ERP systems integrate various business processes like accounting, inventory management, human resources, and supply chain management into a single unified system.
Productivity Suites: Software suites like Microsoft Office or Google Workspace provide tools for word processing, spreadsheets, presentations, and email, enabling efficient document management and collaboration.
Collaboration Tools: Collaboration software like Slack, Microsoft Teams, or Trello facilitate team communication, project management, and file sharing, enhancing productivity and remote work.
Accounting Software: Accounting software like QuickBooks or Xero simplifies financial management, invoicing, bookkeeping, and payroll processing for businesses.
Security Software: Antivirus, firewalls, and other security software protect business systems from malware, data breaches, and unauthorized access.
Remember, the specific choice of phone systems, operating systems, and software systems depends on each business's unique needs and preferences.
Check the infographic below for more information.
Created by ExigentNetworks.co.uk
Also read: Product Information Management (PIM) Software – How to Choose the Right One for Your Business