Click here to get this post in PDF
Technology has always played a significant role in the success of businesses. It can help streamline processes, improve communication, and boost productivity. The following blog will discuss some technologies that can help improve your business's bottom line.
1) Voice Recognition Software
This type of software can be used to automate customer service, sales, and support. It can also be used to transcribe meetings or lectures. In addition, this technology is becoming more affordable and accurate, making it an excellent option for businesses of all sizes.
Some benefits of voice recognition software include:
-Improved accuracy and speed of transcription
-Reduced costs associated with human transcription services
-The ability to transcribe complex audio (e.g., from a loud environment)
Investing in voice recognition software could save you time and money if your business relies on transcription services.
2) Cloud-Based Solutions
Moving to the cloud can save your business a lot of money. Not only will you save on expensive hardware and software costs, but you'll also reduce energy consumption and increase flexibility and scalability. In addition, cloud-based solutions are perfect for businesses of all sizes.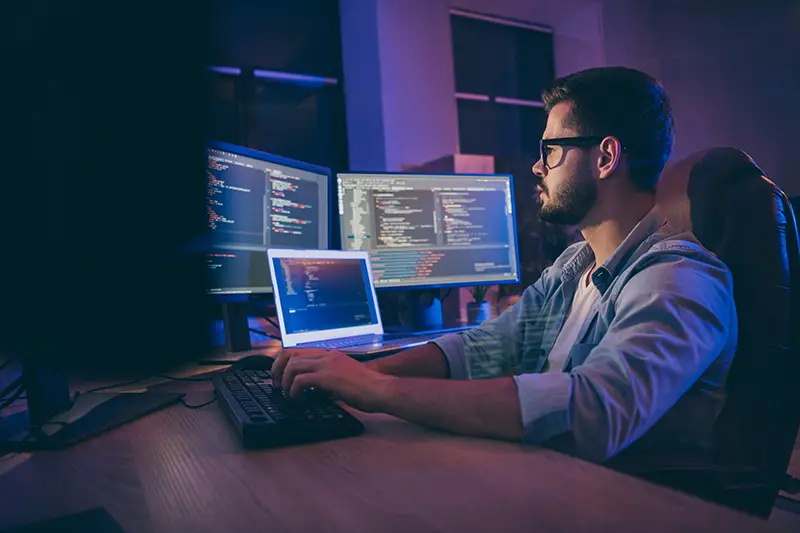 Small businesses, in particular, can benefit from moving to the cloud. They can avoid significant upfront investment costs and instead pay as they go for the services they need. Cloud-based solutions are also more agile, so small businesses can quickly adapt to changing market conditions.
There are a number of different cloud-based solutions available, so it's essential to do your research to find the one that's right for your business. But once you make the switch, you will surely see a boost in your bottom line.
3) Big Data Analytics
Large businesses have long used data analytics to help them make better decisions, but the rise of big data has made this tool available to companies of all sizes. By collecting and analysing large amounts of data, businesses can identify patterns and trends that they can use to improve their operations. 
For example, a retail company might use data analytics to track customer buying habits and adjust its inventory accordingly. A manufacturing company might use it to predict when equipment will likely break down so that it can schedule maintenance before problems occur. And a financial services firm might use it to detect fraud or money laundering. Big data analytics can help businesses in any industry improve their bottom line by making them more efficient and reducing costs.
4) CRM
CRM software is another technology that can help improve your business's bottom line. CRM stands for customer relationship management and refers to software that helps companies manage their customer relationships.
While many different types of CRM software are available, they all share one common goal: to help businesses improve their relationships with customers. CRM software can do this in several ways, such as by assisting companies in tracking customer interactions, managing customer data, and automating marketing and sales tasks.
By using Salesforce phone integration, businesses can be more organised and efficient in their dealings with customers, which can lead to improved customer satisfaction and loyalty. This can lead to increased sales and revenue for the business. So if you're looking for a way to improve your business bottom line, CRM software is definitely worth considering.
5) Cyber-Security
Technology is constantly changing, and with that change comes new ways for cyber criminals to attack businesses. Cyber-security is essential for any business, but it's especially crucial for small businesses. Unfortunately, small businesses are often the target of cyber attacks because they typically have fewer resources to devote to security. There are a number of steps you can take to improve your cyber-security, but one of the most important is to invest in a good firewall. A firewall will help protect your network from attacks by preventing unauthorised traffic.
Another important step you can take is to keep your software up to date. Hackers are constantly finding new ways to exploit vulnerabilities in software, so it's essential to ensure you have the latest patches installed. You should also consider using encryption to protect sensitive data. Encryption is a process of transforming readable data into unreadable code that someone with the correct key can only decode. This makes it much more difficult for hackers to access your data if they manage to penetrate your network.
6) Mobile Technology
The rise of mobile commerce is inarguable. In 2021, most of the digital traffic will come from mobile devices, and that number will only grow. For businesses, this means that a large portion of your potential customer base is using their smartphones to shop around. If you're not optimised for mobile, you're missing out on a lot of business.
There are a few ways to ensure your website is ready for the mobile age. First, you need to have a responsive design, meaning that your site will resize itself to fit whatever screen it's being viewed on. This is crucial as people are increasingly using their phones for internet browsing. Second, you should consider simplifying your design. Mobile users are looking for quick, easy-to-use sites that don't require a lot of scrolling or clicking. You will likely lose mobile customers if your site is cluttered or difficult to navigate.
Finally, you must ensure your site loads quickly on mobile devices. People are used to near-instantaneous loading times on their phones, and if your site takes too long to load, they're likely to click away. Several ways to speed up your site include optimising your images and using a content delivery network.
Making your website mobile-friendly is essential in today's business climate. By following the tips above, you can make sure you're not missing out on any potential customers.
In conclusion, there are a number of different technologies that can help improve the bottom line of your business. From CRM software to cyber-security, several options are available to you. Investing in the right technologies can give your business the boost it needs to succeed.
You may also like: Powering your business with a Cloud – Utilising cloud technologies
Image source: Shutterstock.com