Click here to get this post in PDF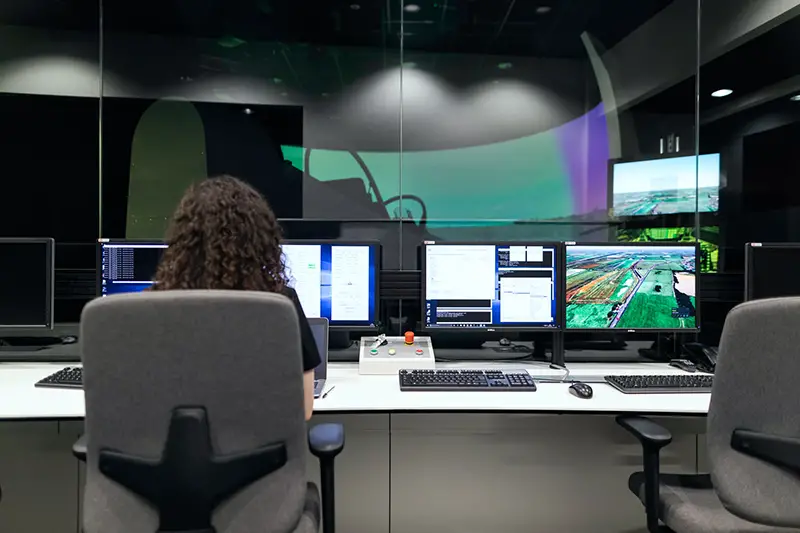 Trade shows are constantly evolving. Even today's trade show is different from last year's and they are definitely not the same as they were 10 years ago. Technological advancement is rapidly developing and trade shows are embracing this advancement and making changes just as quickly to adapt to this growth. It isn't just about keeping up with the Joneses, it's about how you can use these advancements to expand your trade show and increase your numbers. How are you going to drive business to your event? What technology can you use to support your trade show? What technology is out there to help make the trade show easier to organise? Is there technology that can help you drive more attendees to the event?
Being at the front of innovation isn't hard  – you just have to use a bit of forward thinking and embrace the change.  The goal is to create connections and exchanges amongst those attending and exhibiting at the trade show, using some of today's technology could be the answer. Some of the changes and tools that you should consider for your trade show that are worth considering include:
Live polling – Bringing an interactive aspect, live polling keeps the event organisers on the pulse and aware of the atmosphere surrounding the trade show. Attendees can be  asked for feedback, they can have questions posed about certain presentations and they can answer questions about specific elements related to the event. This interactivity increases the level of individual involvement as it can be orchestrated to suit the profile of each attendee. Another great component to add to the live polling is that it can be for face2face, virtual and hybrid  trade shows. This helps to create the atmosphere amongst the attendees and provides information back to the hosts for a more personalised experience. 
Event analytics – Before the trade show has even started, data is being collected about the event. This information can help boost the trade show and increase the profitability of the event. Key performance indicator reporting, budgeting, forecasting and apps that harness the information from your trade shows are all sitting there and ready to  turn  into action.  What presentation was the most popular? What are the demographics telling you about different aspects of the trade show? Did a certain age group spend more time in a specific section? What booth had the most interest? What did people gather to discuss?
Data gathering – The instant collection of contact information and utilising this information from the beginning can provide more detailed information to share amongst the attendees and exhibitors to help provide exactly what the person is there looking for. In earlier times collecting the right information meant sifting through piles of business cards to find the right information and that information was not always there.  This will also help you tailor your stall to the needs of the attendees. Personalised marketing strategies can be designed with the data collected and provide better links for the interested parties. It comes down to understanding your audience and providing a unique experience that fulfills their trade show experience.
Matchmaking – Improving yesterday's networking and creating B2B relationships before, during and after the trade show is all part of the matchmaking experience. Working with each individual attendee's event app calendar and maximising business opportunities within real time provides a personalised event that can meet their needs and requirements faster than you can take a business card out of your wallet. Request meetings with future business partners or accept invitations from businesses that have sought your services. The matchmaking services also guarantee that you are meeting with the right decision maker to help improve the outcomes of the meeting. 
Charging stations and lounges  – Who would have thought this would be a technological advancement? Let's be honest, there is never enough battery on your mobile or your laptop  and a chance to stop and recharge is always a welcome diversion. Entice your clients to your stall with easy to access charging stations and while they are there you have a captive audience with some free time.  Another great option is to bring attendees together in a lounge area. Giving your clients a chance to charge themselves, charge their phone and maybe even meet one of their matches for the event can be a great way to bring traffic to you. Sometimes technology appears in the form of faster paced IT developments, other times, it's about outsmarting the technology and making it fit the scene. 
IT Support – Now it is all great and exciting to move forward with the technologically advanced trade show but don't forget to add the IT support. Make sure that you have the system set up so that you too have a back up! There are enough things happening during the trade show that you need to focus on without the frustration of IT letting you down.. Not having to worry about the technology or the system is definitely an added bonus. IT support can help guarantee that everyone's presentations, booths and anything related to the technology is working and in prime order.
Don't forget all of the technological tools that can help fill the trade show; badge scanners, GPS floor plans, touch screens, animated back lighting, virtual reality tools, 3D displays… technology surrounds the trade show and the advances are moving at a very quick pace. . 
AladdinB2B is leading the trade show technology advancement. Their technology is specifically designed for trade shows and the team are always looking at new and innovative ways to increase customer satisfaction.  With event analytics, data gathering, B2B matchmaking, IT support, live polling and event management tools (to name just a few) they will continue to drive the trade show industry forward and create those niche opportunities your business is looking for.
You may also like: This Technology Is Taking The Business World By Storm