Click here to get this post in PDF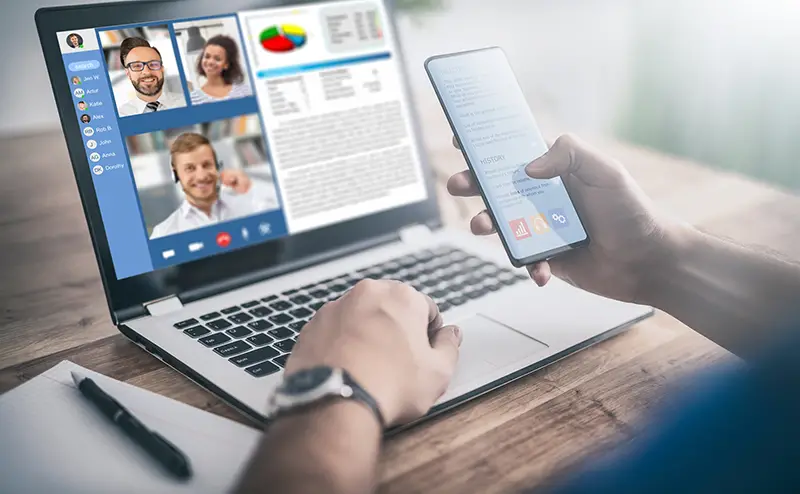 Flexibility is crucial for success in today's rapidly changing business landscape, from saving money to boosting employee productivity and allowing your staff to spend quality time with their family and loved ones. A study shows that it's even more beneficial in the rising gig economy where younger generations try to find a work-life balance. Therefore, it is a good idea to review your operations to include flexibility. Here are a few ways your business can do that. 
1. Embrace remote working 
Technological advancement in the last decades has made remote working possible for many businesses today. The trend dramatically increased in the wake of the pandemic as businesses were forced to adopt remote and hybrid work models. Today, it is acknowledged as a significant part of how businesses operate. However, remote working comes with pros and cons. While your business benefits from allowing some of the workforce to work remotely, every employee is different so consider what the different roles may mean for different staff members. 
2. Encourage breaks 
The need to take breaks isn't discussed enough regarding improving workplace flexibility. However, it should be a key point of discussion, especially when occasional breaks are significant for creating a mentally healthy and adaptable workplace culture. A UK study by Mastercard revealed that while the average lunch break is 28 minutes, about 82% of working Brits don't take a full one. However, it is vital to encourage your staff to take breaks. For instance, you can create break rooms where you incentivise your staff to leave their workstation for at least some minutes. While change may not occur overnight, small adjustments can determine your business performance in a few years. 
3. Use flexibility-based strategies 
One aspect of your operations that could benefit from flexibility is your overall marketing strategy. In today's digital business landscape, it is common to see business owners falling prey to trendy techniques that add little to their goals. For instance, social media platforms like Facebook, Instagram, and Twitter have become essential business tools but have you considered how each platform can benefit your business? In addition, you are more likely to make uninformed decisions when you don't have a strategy. So consider ways to use flexibility to market, quickly respond to client concerns and offer excellent customer service. 
4. Flexible working hours 
The advancement of various communication methods and tools has allowed employees to work from home and in ways suitable to their unique demands. As a result, businesses that adopt flexible working hours reap many benefits like improving staff morale, retention, and satisfying customer needs. Today several businesses across various industries are expected to operate around the clock. So having 'out-of-hours' resources available is essential for how service businesses satisfy their customers without disruption. 
5. Go cloud 
Companies that usually invest in cloud-based services benefit from a high level of flexibility. For instance, cloud services providers like Azure private cloud offer nearly unlimited bandwidth and storage capacity to allow organisations to easily scale their capabilities without investing in expensive new equipment or upgrades on-site. Additionally, your staff can access programs and data remotely from any location and at any time, as long as there is an internet connection. A survey shows that approximately 48% of the UK's small and medium enterprises have adopted cloud technology to improve their business flexibility. 
6. Inspire personal interests 
Work-life balance can be related to workplace flexibility. Allowing your staff to follow their hobbies and interests may appear to have little to do with flexibility in the workplace. Yet, recognising that your employees have lives outside the workplace is essential for developing a culture that supports flexibility and proper work-life balance. Whatever happens, it's never wrong to demonstrate to your staff that you care about them as individuals and not just employees.
7. Limit meetings 
A major workplace flexibility concern is that it can decrease the hours spent on actual work. However, this isn't always the case. You can make up for it by reducing the number of mandatory meetings to allow more time for work and ensure your team members concentrate on delivering work. It is alarming how much time businesses spend weekly and monthly on just meetings. Regardless of meeting methods, whether online or in-person, empower your employers to use their time as they see fit by reducing the number of scheduled meetings or commitments. 
Flexibility is a popular term for businesses seeking to become more resilient and competitive and prepare for future opportunities and challenges. Consider the tips above to make your business more flexible and reap its many benefits.
You may also like: 3 Small Office Organizing Tips to Boost Business Efficiency
Image source: Shutterstock.com