Click here to get this post in PDF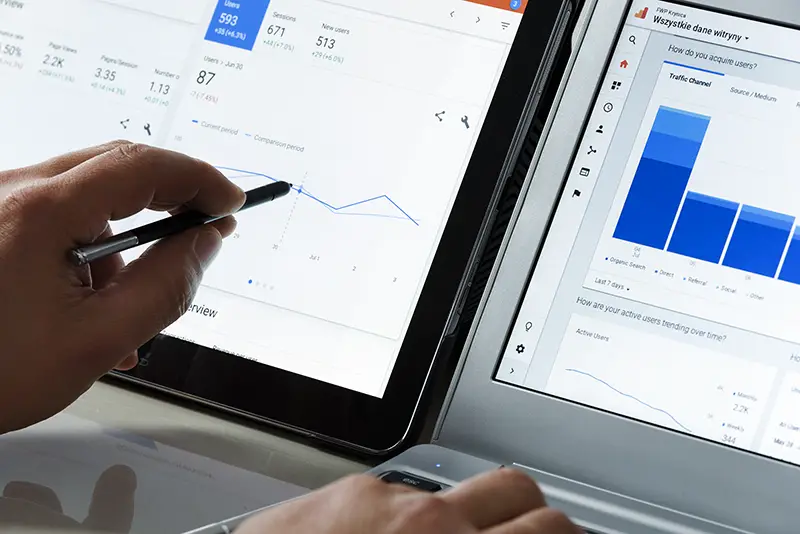 It is always necessary to evaluate your progress with any project. And website-havers need what specialists call SEO audits. But How to do a Technical SEO Audit? And what is that even? Let us explain the term and all its peculiarities! 
Definitions and Explanations 
The first question is, of course: What is a technical SEO audit? We can define it as a website check that covers all the factors related to its structure and back end. The evaluation must ensure that the website complies with all the technical requirements! And that guarantees better search engine visibility. Or it might pinpoint some issues that you cannot postpone solving! 
As a rule, a technical SEO audit requires SEO spider software. But SEO experts can also do it manually. 
The audit must answer the following questions: 
How well-optimized is your website? 
What technical problems does it have? 
How can you improve your website's ranking and organic traffic growth? 
The answers to these questions will help you solve many website issues and improve your digital marketing strategy. 
Technical SEO Audit Process in 10 Steps 
Now that we know what a technical SEO audit is let's consider the process. Below are ten steps that will help make sure you do not miss anything!
1. Check Your Website's Crawlability 
Be certain that the search engine bots can access and index your website's pages. The first step is to check whether any problems with your website's code might prevent the bots from doing their job. For instance, there might be no connection between some pages. That makes crawling extra challenging. 
2. Evaluate Your Website's Content 
Your website's content must be high-quality and useful for your target audience and the search engine bots. Check if all your content is error-free and relevant to your niche. Of course, there must be keywords with an adequate density. Hence, do not spam the keyword! But ensure that your text mentions one relevant keyword at least four times. 
Also, sometimes your content will not have the ideal optimization. That is not the worst issue, but it deops your rates, even if texts are excellent. Writing extra SEO-optimized text blocks that serve as condensed recaps might be wise. Infused with relevant keywords, those pieces will contribute to optimization temporarily. That might be the best choice until you find an all-covering solution. 
3. Analyze Your Website's Structure 
A well-organized website is easier to navigate, both for users and bots. Ensure all your website's pages are reachable with as few clicks as possible. The ideal number of clicks from the home page is three. Also, do not forget about the breadcrumbs! These allow both users and bots to keep track of their location on your website at all times. 
Also, there must be no pages like points of no return! All website guests must reach a needed page in a couple of taps! Plus, structure gaps always make crawling less successful. 
4. Inspect Your Website's URLs 
Your website's URLs must be short, relevant to the page's content, and easy to read. They should also include target keywords. That will make it easier for users and bots to understand the pages. 
5. Analyze Your Website's Images 
Images can affect your website's loading speed. So, you must ensure they are of adequate size and have the right file format. Also, don't forget to add alt tags! These describe the images for people who cannot see them and help bots understand what the pages are about. Of course, alt tags for SEO optimization are not obligatory. Some materials might have images without explanations. But it is 
6. Check Your Website's Loading Speed 
A slow website will scare away users and make it harder for bots to access your pages. Use Google's PageSpeed Insights tool to check your website's loading speed. The ideal loading speed is under three seconds. But note that that is a cap. To be more precise, the page must appear in 600 ms. If the page requires more time, enhance this component before the system decides that your website is a worse choice. 
7. Evaluate Your Website's Mobile-friendliness 
With more people prioritizing their mobile devices to browse the Internet, it is essential to have a mobile-friendly website. Google's Mobile-Friendly Test tool will help you evaluate your website's mobile version. But you can double-test and check it alone by using your site with a tablet and a phone. Note that: 
All images must be of adequate size (no image should take a whole screen!); 
The text must be readable and scalable. Also, ensure that no components make it look weird when you use a phone; 
All buttons and categories must be of normal size in parallel. Clicking is one thing, but tapping is principally different! 
All those small peculiarities pile up and make your site perfect or terrible for mobile devices. Hence, never neglect to try it and contribute to the mobile version! 
8. Inspect Your Website's Security 
Your website must have an SSL certificate to ensure its safety. That way, all the data exchanged between users and your website will be under encryption. You can check whether your website is 100% secure with Qualys' SSL Labs tool. 
9. Analyze Your Website's Code 
Your website's code should be well-written, clean, and easy to read. That will make it easier for humans and bots to understand your website. You can use W3C Markup Validation Service to check your code. 
10. Check Your Website for Broken Links 
Broken links can damage your website's ranking and reputation. Use a broken link checker tool to find your website's broken links. Once you do, replace or remove them as soon as possible. 
Final Words 
By following these ten steps, you can do a thorough technical SEO audit of your website. Of course, you do not have to do everything at once. Take your time and focus on one task at a time if needed! 
You may also like: Most Effective SEO Strategies for Your WordPress Blog in 2022
Image source: Shutterstock.com