Click here to get this post in PDF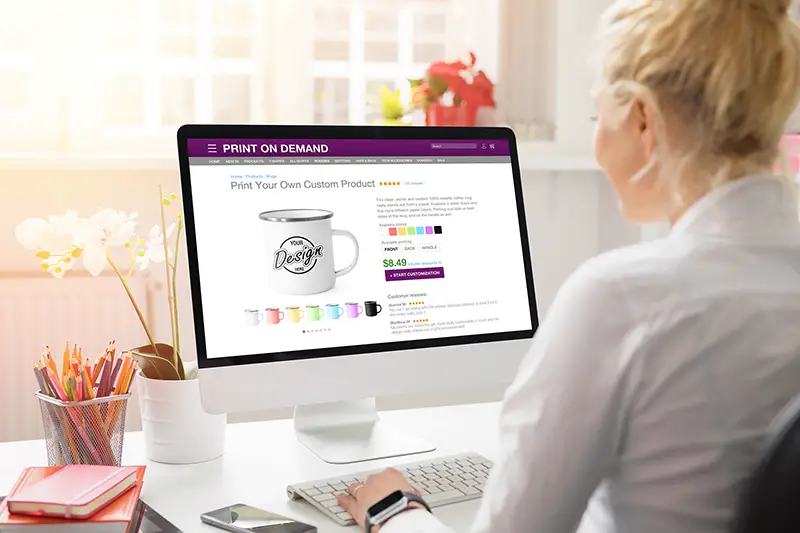 We have seen a rapid rise in the eCommerce business in the past few years. This has encouraged many entrepreneurs to start online businesses. Creating online businesses may be easy but managing the online business is not at all easy. There are various tasks that need to be addressed in an online business, and for that, it is important to hire an eCommerce virtual assistant. 
An eCommerce virtual assistant is a remote employee who is trained and experienced in managing an online business. 
In an eCommerce business, you will notice that most of your time will go into routine or administrative tasks; these tasks are not important but necessary to perform. These types of tasks can be outsourced to VA. Also, some tasks need expertise; for those tasks, you can also rely on virtual assistants.
Virtual assistants can perform many tasks for your business. And in this post, we will mention 10 major tasks that a virtual assistant can perform for your business.
Top tasks an eCommerce virtual assistant can do for your business
1. Product sourcing 
For an eCommerce business, it is important to diversify its product range. If you want to grow the eCommerce business, then you must offer products from various categories. An eCommerce assistant can help you in finding the right products for your store and source them from credible sources. 
The assistants can source the right products by keeping a check on quality, value, and demand. Thus, one of the major tasks will be managed by the assistants. 
2. Writing product description
A good, clear, and detailed product description helps customers to get proper details of the products and clear all the doubts from their minds. IT will also help to increase the sales of your business as people can be assured about the product by reading the description. 
A VA can write an informative and attractive product description that can urge people to buy the product. 
3. SEO
SEO is very important for online businesses. Search Engine Optimization (SEO) can help to rank a website higher in the search results and help in driving more people to the website. An eCommerce VA can use the proper strategies to optimize your website with SEO. 
4. Content Writing
'Content is the King', and content can help an eCommerce business in multiple ways. You can use content to inform your customers about new products, discounts, offers, etc. Content can also be used to place targeted keywords which will help to attract the relevant audience to your website. A VA can handle this task efficiently. 
5. Inventory management
Proper inventory management is a crucial task for all companies, especially for eCommerce businesses. The virtual assistant for eCommerce can keep track of your inventory and make sure that you are never low on stock. Apart from this, they will also avoid overstocking unwanted products. This will help to improve business efficiency. 
6. Order fulfillment
Order fulfillment is an important task of the eCommerce business. This entails ensuring that your consumers receive the proper goods, that their purchases are safely wrapped, and that they are delivered on time. You can hire a virtual assistant eCommerce to handle this task for your business.
7. Tracking returns and refunds
When you are running an eCommerce business, then returns & refunds are very common; you may get several requests for returns and refunds. And it is important to process these requests quickly. Thus, you will need a separate individual for this task, and an eCommerce virtual assistant is a perfect person to handle this task. 
8. Product videography
Nowadays, many big eCommerce businesses are focusing on product videography; they add product videos along with product photos. The reason is that a video gives more clarity about the product compared to the photo.
In a product video, a customer can see a product moving from all sides, ensuring that the product is the same as mentioned. And, as the people will be assured about the product, they will buy the product, which will increase sales of the business. But for product videography, you need an experienced eCommerce virtual assistant. 
 9. Social media management
Today, everyone is present on social media, and thus it has become an important part of the marketing plan of businesses. Companies can utilize social media to engage customers and to increase their brand loyalty. You can run contests and quizzes on social media to create buzz about your brand. 
Brands can also use social media to get a pulse on their customers, address common concerns, and build brand trust. You may not have time and expertise for this task, but a virtual assistant can do this task for you.
10. Customer service
Providing good customer service is important for all types of business, online or physical. But you may witness more queries and problems in an online business, and thus you need to hire a separate professional for this purpose. And a virtual assistant can be the perfect person for this task.
If you fail to provide good service, your customers may not buy from you again. So, to keep the customers happy, it is important to provide timely and proper service to them. 
Conclusion
In conclusion, we would say that it is very difficult to manage an online business on your own. Therefore, it is important to hire an eCommerce virtual assistant for the company. The virtual assistant can provide help and manage numerous tasks of the business efficiently. And, this will help your business to be successful. 
About the Author
Harshal Shah is the CEO of EcomVA. He has an overall experience of more than three decades in the E-commerce industry. His area of interest lies in writing fascinating pieces of content on topics relevant to growing E-commerce businesses with virtual assistant services. He wants to ensure that readers get acquainted with virtual assistant services for growth hacking E-commerce businesses so that we can build a technology-driven world for the future.
Facebook | Twitter | LinkedIn | Instagram | Website
You may also like: What is an Ecommerce Business and the Importance of Ecommerce for Your Business?
Image source: Shutterstock.com