Click here to get this post in PDF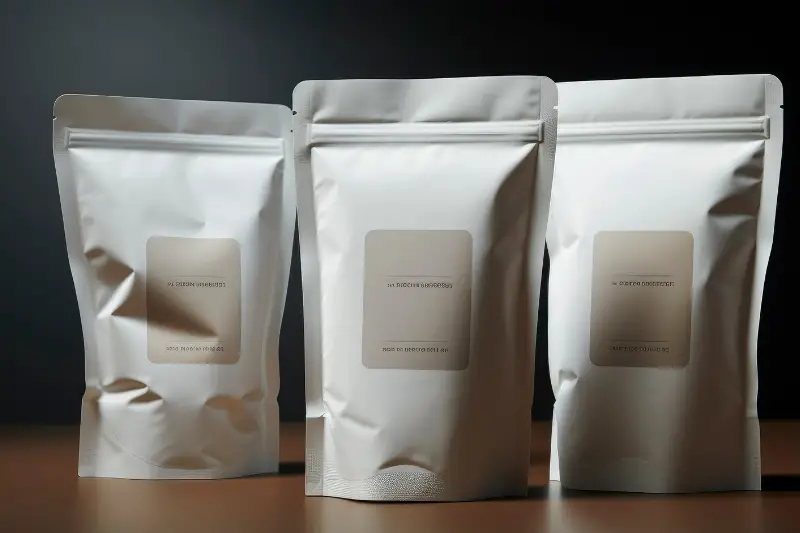 In a world filled with choices, trust is the bedrock upon which businesses build their empires. Customers rely on brands to provide safe and genuine products. However, with the rise of tampering incidents, securing your products has never been more critical. In this blog post, we'll dive into the world of tamper proof packaging, exploring why it's essential and how it can help safeguard not only your products but also your brand reputation.
Why Tamper-Proof Packaging Matters
Tamper-proof packaging isn't just an optional extra; it's a necessity for any business that wants to protect its customers and its brand. Here's why it matters:
Safety First: Tamper-proof packaging is a shield against malicious individuals who might tamper with your products. It ensures that consumers receive safe, untainted goods.
Legal Requirements: Many industries have strict regulations regarding tamper-evident packaging. Complying with these rules is not just about avoiding penalties but also about maintaining your brand's integrity.
Trustworthiness: When customers see tamper-proof packaging, they know you take their safety seriously. This builds trust and loyalty.
Damage Control: In the unfortunate event of a tampering incident, tamper-proof packaging provides clear evidence that the issue occurred after the product left your hands, saving your brand from unwarranted blame.
Types of Tamper-Proof Packaging
Tear Bands and Shrink Bands:
Tear bands are small, often colored, plastic or paper bands that seal the lid or cap of a product. If the band is broken, it's a clear sign of tampering.
Shrink bands are heat-sealed around the cap of a bottle or container, making it impossible to open without breaking the seal.
Tamper-Evident Labels:
These labels are applied to the packaging in such a way that if someone tries to remove them, they will tear or leave a visible mark, indicating tampering.
Blister Packs:
Commonly used for pharmaceuticals and small consumer goods, blister packs encase each item separately, making it obvious if one has been tampered with.
Induction Seals:
These seals are often found on jars and bottles. They provide a tamper-evident barrier that breaks when the container is opened.
Cellophane Wrapping:
Often seen on food items, cellophane wrapping makes it easy to spot any unauthorized access to the product.
Benefits of Tamper-Proof Packaging
Investing in tamper-proof packaging offers a multitude of benefits beyond protecting your products and brand reputation. Let's explore some of these advantages:
Enhanced Consumer Confidence:
When consumers see your tamper-proof packaging, they feel confident that the product they're purchasing is genuine and safe.
Reduced Liability:
Tamper-proof packaging provides a clear line of defense in case of tampering incidents, reducing your brand's liability and potential legal consequences.
Brand Loyalty:
Customers appreciate when brands go the extra mile to ensure their safety. This can lead to increased brand loyalty and repeat business.
Competitive Advantage:
Not all businesses invest in tamper-proof packaging. By doing so, you gain a competitive edge, setting your brand apart as one that prioritizes safety.
Preservation of Product Quality:
Tamper-proof packaging can also help preserve the quality and freshness of your products by keeping them sealed until they reach the consumer.
Tamper-Proof Packaging in Action
To illustrate the importance of tamper-proof packaging, let's look at a real-world example:
Case Study: Tylenol Poisoning Incident (1982)
In 1982, seven people in the Chicago area died after consuming Tylenol capsules laced with cyanide. This tragic event marked a turning point in product safety and packaging. The incident led to significant changes in packaging regulations and practices.
Before the Incident: Tylenol capsules were sold in easily opened bottles with a simple foil seal. Anyone with malicious intent could easily tamper with the product.
After the Incident: Johnson & Johnson, the manufacturer of Tylenol, took swift action. They not only recalled 31 million bottles of Tylenol but also introduced tamper-evident packaging. The new packaging included a safety seal and an outer box, making it clear if the product had been tampered with.
This case study highlights the critical role tamper-proof packaging plays in protecting consumers and maintaining a brand's reputation. Johnson & Johnson's quick response and commitment to safety helped them rebuild consumer trust and set an industry standard for tamper-proof packaging.
Choosing the Right Tamper-Proof Packaging for Your Brand
Product Type:
The nature of your product greatly influences the choice of tamper-proof packaging. For example, pharmaceuticals may require blister packs, while food products may use cellophane wrapping.
Budget:
Your budget will determine the complexity of your tamper-proof packaging. While some methods are cost-effective, others may require a larger investment.
Brand Image:
Your packaging should align with your brand's image and values. It should look and feel like a natural extension of your brand.
Regulatory Compliance:
Ensure that your chosen tamper-proof packaging method complies with industry regulations and standards. Non-compliance can lead to legal issues and damage your reputation.
Consumer Feedback:
Consider gathering feedback from your customers. Their preferences and concerns can provide valuable insights into the type of tamper-proof packaging they trust.
Conclusion
In a world where trust is a currency, tamper-proof packaging is your brand's armor. It not only protects your products but also shields your reputation.
You may also like: Packaging Design Can Help to Recover a Product Failure!
Image source: stock.adobe.com