Click here to get this post in PDF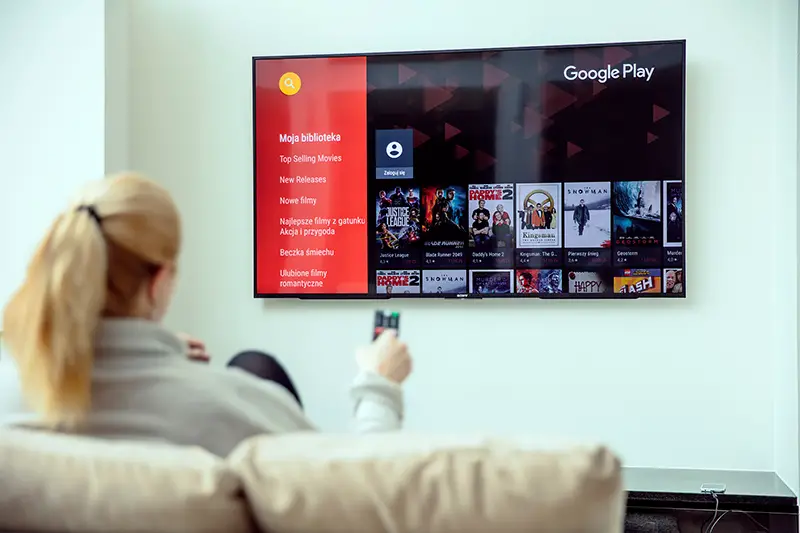 Once upon a time, there was one British terrestrial TV channel but slowly a few more were launched so that by the time Channel 5 arrived in the 1990s viewers could luxuriate (ahem) in the choice of 5 terrestrial channels. Then we had steadily increasing cable and satellite services and channels on subscription. Now we have an almost unending selection of options and streaming TV opportunities. To join the party you need an internet connection, a set-top box, or a TV with an inbuilt service and a few minutes to set up your customised, subscription or subscription free experience, when and where you want it. Subscription free offers exceptional viewing but without any contracts and bills. Free. A great price. For example, keep reading and take a look at https://www.humaxdirect.co.uk/
Freeview HD and Freeview Play. Established in 2002, Freeview's subscription free services offer easy access to terrestrial channels on UK TV. 95% of the country's best and most-watched programmes can be found through their set top boxes. Radio stations and on demand services are also available. Enjoy an alternative to the subscription services on the market. You don't always have to pay for excellence and convenience.  As long as you have an aerial and make a one-off purchase for the set top box or Freeview, you're ready to install and view as you please. Freeview HD boxes allow you to pause, record and rewind live TV. 
Take your experience to the next level by selecting the only Freeview Play Recorder currently available on the market, the Humax AURA UHD Freeview Play 4K Recorder. 
You'll wonder how you ever managed without it. 
A tempting overview of the Humax AURA UHD Freeview Play 4K Recorder:
The recorder is powered by Android TV. (See below.)
Over 85 channels of which 15 are HD. 
7 Day TV guide. 
Pause, record and rewind live TV.
Record 4 shows at the same time whilst watching a 5th. Yes, really! 
Set up scheduled recordings and reminders.
Storage capacity for 1000 hours of recorded content with the 2TB model. 500 hours for 1TB.
Voice control.
Quick access via a remote-control key. 
Features Google Assistant and Chromecast.
The Aura app streams live and recorded shows to different devices. Download content for watching on the go. 
Media server, plug and play USB.
A 2-year warranty.
Android TV represents the future
You probably recognise Android from your smartphone or tablet and Google has developed a sophisticated but easy to navigate smart TV platform around Android's operating system. With an internet connection and a Google Account, an Android TV can deliver a plethora of fantastic apps, games, streaming services and films instantly. Happily, specific TV's in Sony and Phillips' ranges have Android TV built in. Direct access to the Google Play Store is from the home page, Google Assistant and Chromecast are inbuilt. 
Connect to and watch digital media files and enjoy the versatility of over 5000 apps. 
Techradar.com's top five streaming services are Netflix, BBC iPlayer, Now TV, Amazon Prime Video and relatively new arrival, Disney Plus.  
Freesat. The set top box requires a satellite dish and again offers subscription free access but this time to over 200 digital TV and radio channels. 13 of the TV channels are HD. 
Youview. This is similar to the Freeview options in that 70 plus channels are available and you need an aerial not a satellite dish. 
Allconnect.com featured the findings of a survey carried out by Deloitte that revealed what consumers are finding with streaming services. They've termed it "subscription fatigue." 
47% of consumers were frustrated by the need to subscribe to services and the costs, complications and effort required to reach the content they wanted.
The more streaming services that you subscribe to, the more personal and financial data there is in the wider world. In the US in 2018, 23% of people were victims of cybercrime. Where the US leads, sadly the UK often follows. 
How good is your memory? Too many subscriptions, too many passwords or worse, you use one word for all (never a good idea), and you'll soon trip yourself up. Get all you need in one place, through one service with no subscription for your sanity. 
Shake up your standard viewing experience and make it special with cutting edge technology and the convenience of subscription-free services that give you the ultimate flexibility. Your TV and set-top box are waiting for you; just bring popcorn. 
You may also like: How To Secure Your Android TV Box with a VPN