Click here to get this post in PDF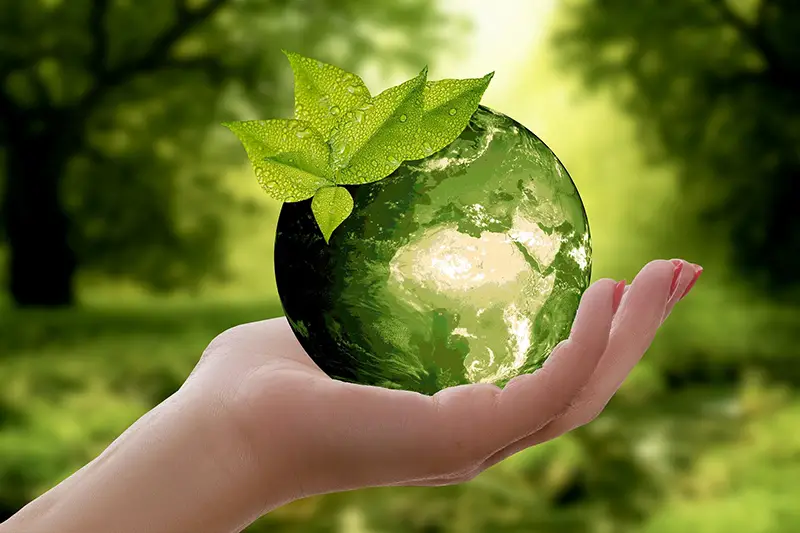 If the United Nations' prediction is supposed to be believed, by 2050, if the population of the earth reaches 9.6 billion, then we would need almost three planets worth of natural resources to be able to supply our needs and live comfortably. Reckless and thoughtless human activities have impacted the environment significantly. 
The same goes for personal and professional spaces. However, neither is it too expensive, nor is it difficult to become environmentally friendly in a commercial setup. Environment pollution has been on the rise, and the level of global warming is also increasing rapidly. It is a joint effort among all the individuals to do their bit to help the planet heal. By adopting the following ideas, and advice from this leading consultancy firm for the environment, businesses can contribute to ecological sustenance.
1. Adopting the mantra of reducing, reuse, and recycle 
It is crucial to adopt the mantra of reducing, reuse, and recycling in all things possible. There is a lot of wastage at an office space, not from the office space but also the pantry. By forgoing disposable cutlery, a lot of plastic and thermoplastic deposition can be prevented. Recycling old bins and pots, using silverware for utensils, reduced electricity usage, etc., are only a few of the many ways to curtail a lot of thoughtless consumption. 
2. Choosing sustainable alternatives to conventional uses
Making small changes at an individual level can help bring down a big change without putting many efforts. For example, coffee is one of the most consumed products in an office. And the filter paper used is purchased again and again. 
Instead of buying it repeatedly, it is wise to invest in a recyclable coffee filter. Or even better, it is more convenient to get a coffee maker that does not even require paper filters. Composting the ground coffee is also a great idea. Making such small alterations can help in putting environmentally sustainable alternatives to good conventional uses. 
3. Going Digital, Paperless, and Less Printing 
In the age of digitalization, it is very important to shape up the office work to be as environmentally cautious as possible. Usually, according to waste specialists, the maximum amount of waste gets deposited into landfills. Going completely paperless helps protect the environment as fewer trees will be cut, and less printing would yield a dynamo effect. 
4. Water Conversation (Rainwater harvesting )( filtering water )
Even in a business setup, there are still a lot of scopes to save water in many different ways. A systematic rainwater harvesting process can go a long way in ensuring that the business site has plenty of natural water supply. Also, filtering the water already present in the compound can help save costs in additional water charges. Not only just that, but it is also a healthy practice in general. 
The Wrap Up
General mindfulness about ecological preservation with a thought to reduce the world's carbon footprint could benefit the businesses to sustain longer. Ecological ways are very helpful for the betterment of commercial ventures and the mother earth simultaneously. Isn't that good?
You may also like: What It Takes to Grow and Preserve a Sustainable Business?
Image Source: Pixabay.com