Click here to get this post in PDF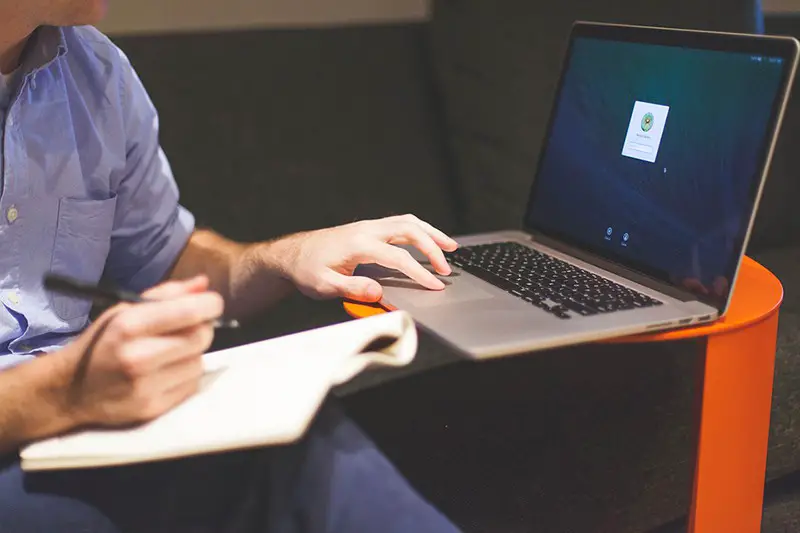 Everybody knows that launching a startup is risky. After all, many fail and end up wasting a lot of time and money for everyone involved. However, there are steps you can take to minimize that chance of failure. Here's a breakdown of four easy rules to keep in mind when getting your startup off the ground.
Know the Market
First and foremost, you need to know exactly how your new product or service is going to fit into the existing market. Do you offer an incredible advantage over the competition, are you bringing a proven business strategy to a demographic that hasn't been tapped yet, or are you trying to open up an entirely new market that nobody else has considered before? This may sound obvious, but you need a lot more than general ideas and feelings about what your plan is. You need to put in the time and effort to know your market completely.
As with most problems, this can be solved by putting the right amount of money in the right places. There is an entire industry of market research agencies that exist exactly for this purpose. At the cheaper end of the spectrum, you can get a simple consultation to get an estimate for the potential of your startup, but if you're willing to spend the money, you can get a full research campaign going, with focus groups and panels to weigh your products and services against the alternatives.
Once you've figured out that a niche does exist for your product, you're not done yet. Just because a void exists doesn't mean your startup is actually capable of filling it. You need to get early versions of your product or service up and running, then test it with your target audience. Get as much feedback as you can, make changes as necessary, and repeat the process as many times as it takes.
Take Advantage of Experience
When it comes to blazing new trails, nothing beats experience and nowhere is that truer than startups. You want to have veterans on your team, especially ones that have experience with successful startups. They can guide you away from pitfalls they may have run into in the past, as well as help you make decisions that may seem difficult, but are actually fairly simple.
However, you don't necessarily need to hire a veteran to take advantage of their experience. Sometimes, all you need is an investor that knows what they're doing. Not only does their endorsement of your startup represent the confidence of people in the know, but you can also go to them with questions about how to go forward. Would it be wise to expand your business model or would that be overreaching?
That being said, you can't use this as a means of finding a scapegoat. Experienced employees can give you advice, but it is up to you whether you take it. You can't take the advice, see it turn out bad, then decide that the fault entirely lies with the employee. It may be tempting, but the buck stops at the top.
Another way is to gather data from customers who have purchased from you. When a business implements CRM, they are able to track their customers' buying habits. These data is just as important as having experienced employees. Remember the numbers don't lie and it tells us a story.
Recommended read: "What is CRM? A Simple Detailed Guide"
Make a Plan, Stick to It
For many startups, one of the biggest problems is running out of cash too quickly. Sometimes, this is unavoidable, but it often comes down to having an insufficient strategy or failing to stick to a good strategy. You need to make a plan that will work and stick to it. Establish expectations, convey them to your employees, sort through feedback, and establish a timeline that's both realistic and financially responsible.
One of your best tools in this regard is cost-cutting. With startup culture, there are trends and pressures to have the latest and greatest in terms of workspace and benefits. However, this can quickly add up to an overwhelming financial burden that will drain your funding far faster than expected. It may seem tempting to draw in investors and employees with a wide variety of benefits, but you need to take a hard look at whether it's worth it. Consider implementing a variety of cost-saving ideas to save as much money as you can.
Nothing Ventured, Nothing Gained
Once you've got a plan in place, you need to secure funding. If you fail here, then the whole startup may stall or fall apart. However, if you've successfully completed the previous steps, then you will have the ammunition necessary to present the best possible case to investors. However, it's important to note that just because you don't get completely funded on the first try doesn't mean that you won't get funded eventually. Many startups take advantage of something called series funding to sustain themselves.
In short, series funding divides up the overall funding for the startup into a series of smaller and more attainable goals. You have one round of funding to secure the money needed for early operations, then have another round of funding for the next phase and so on and so forth. This works to your advantage in several critical ways. Series funding:
removes some of the pressure on investors by having them invest in this one part of the business with immediate goals and plans rather than the overall success of the company.
builds confidence for investors in every subsequent round. If you prove that you can accomplish the outlined goals with each round, then you make it easier for investors to look at your startup as a legitimate investment with a solid plan and execution potential.
Bringing It All Together
Once you've got everything in place, it's time to execute. Figure out if there is a market for your company, determine if you have the means to handle that market, consult veterans, make use of their experience, devise a comprehensive plan, and entice investors with multiple rounds of investment.
You may also like: 4 Best Ways to Pitch Your Business Idea to The Investors
Image source: Pixabay.com