Click here to get this post in PDF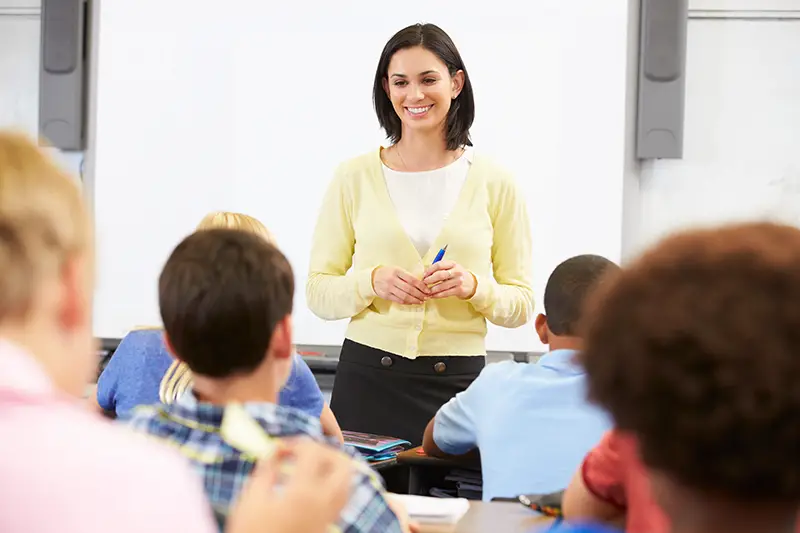 If you feel a sense of accomplishment when you help others reach their goals and you enjoy working with children, being a teacher could be a great career option for you to explore. Teachers get to work closely with their students to support their growth and success inside and outside the classroom while developing meaningful relationships with them year after year.
Below you will find general guidance on the steps to take to become a teacher.
Teacher Education 
Most teachers will begin their journey by completing a four-year undergraduate degree. The most direct route to take is to study elementary or secondary education, which will ensure you have all of the required coursework completed when applying for certification.
Another popular option is to complete a degree in a non-education discipline and then tack on the extra classes needed to meet the certification coursework requirements. The extra coursework may come in the form of undergraduate credits, or you can complete a Master's degree focused on Education. You can also consider BrokeScholar if you are looking for information about admissions resources, scholarships or application help.
Part of your coursework will include teaching experience in the form of an internship at schools local to your college or university.
Certification
After completing their degree, teachers must complete certification exams in their content area. It is important to check your specific state's Department of Education (DOE) requirements for certification because there is a variation from state to state. 
In general, you should expect to take at least one exam in your content area, whether that is elementary education, mathematics or any of the other teaching fields. Some states also require you to take a second exam that tests your pedagogy skills and classroom management.  
After you earn a passing score on your exam, you will need to complete any additional requirements such as CPR training, background checks or fingerprinting. Ensure you use a credible background check company that is accepted by your DOE. 
Finding a Job
After you have completed your education and certification requirements, the next step towards a career in teaching is finding a job. One great way to begin your job search is to see if the school at which you completed your internship is looking to hire for your position. When you are starting as a new teacher, established relationships within the school can be extremely helpful.
If you did not earn a college degree in a relatable field, there are plenty of bridge programs to help non-educators transition into a teaching career.
You may also like: How To Become An Intern And Develop A Career In A Hedge Fund
Image source: Shutterstock.com