Click here to get this post in PDF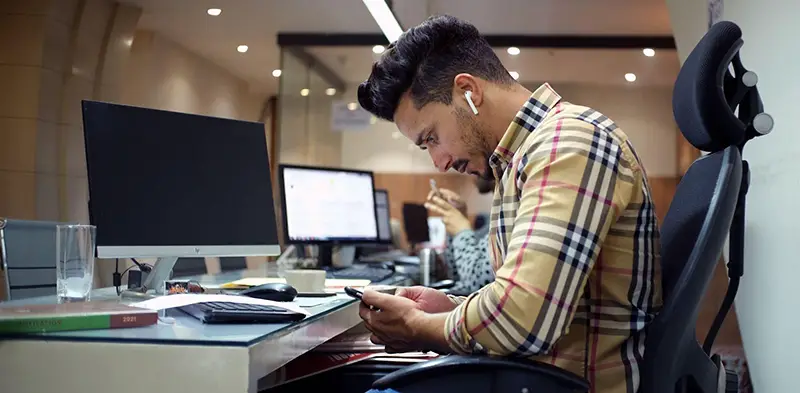 Hedge fund internships aren't very popular. The reason is that most hedge fund internships are unpublished and gotten through networking. 
Traditionally, if someone wanted to work for hedge funds, they got their experience by interning for investment banks, boutique banks, or private equity firms. The truth is, you can land an internship with a hedge fund if you follow the right steps and connect with the right people.
In this article, you'll learn what a hedge fund is, how to land a hedge fund internship and what jobs you can expect to do there. In the end, there're tips for preparing for the interview. Enjoy.
What is a hedge fund?
A hedge fund is a company that uses clients' money to invest in alternative funds. Their clients are banks, wealthy individuals, and funds. I say wealthy individuals because the minimum deposits for hedge funds aren't cheap. Many require a minimum investment of $100,000. Some require at least a million dollars.
Hedge funds invest in non-traditional or esoteric assets and use methods like short selling to get higher returns. They're able to do this because the SEC doesn't regulate hedge funds as much as it does mutual funds.
Who Can Intern for a Hedge Fund?
The minimum requirement for a hedge fund internship is being a college student. Big hedge funds already have official methods of hiring undergrad interns. 
Previously, only finance students applied for internship positions. But with the emergence of quant funds, computer science and maths students can now intern with hedge funds.
A bachelor's or master's degree holder is qualified to be an intern. However, most hedge funds want people with at least two years of full-time experience in the financial industry. So, a recent grad will have to do a lot of networking to be considered at a hedge fund. On the other hand, if you've already built up a bit of experience working for an investment firm or bank, it may be easier for you to get an internship with a hedge fund.
What Does a Hedge Fund Intern Do?
The types and depths of intern tasks vary widely from hedge fund to hedge fund. If an intern is working with a fund that's willing to trust him, he'll get to work on exciting projects. On the other hand, if the company is secretive, the intern will have to stick it out with more basic tasks.
If you get a job with a discretionary hedge fund, you'll perform tasks like entering and gathering data, analyzing and pitching stocks, and administrative work.
If you're working with a quant hedge fund, you'll do more coding, market analysis, developing custom analysis tools, and using hedge fund software like MetaTrader 5.
How to land a hedge fund internship
Connections and Networking
Let me repeat it, most hedge fund internships are never advertised. The best way to land one is to network with relevant people who will introduce you to a hedge fund. 
So, begin by asking your friends and family. Someone may know a portfolio manager or analyst who'll introduce you to a company. Build your network online, precisely through LinkedIn. And then ask your connections to refer you if they see opportunities.
Cold outreach
If you think your network is thin, or you don't have the time to nurture connections, use cold outreach to create opportunities for yourself. Since many internships are unpublished, asking hedge funds if they need interns is a brilliant way to find those opportunities. The thing is, you can't just show up and ask for an internship position. You have to be strategic about it.
There are several ways to do cold outreach, but the most common ones are cold emailing and cold calling. Cold emailing is better because you present yourself in a positive light with a well-crafted pitch and a resume.
Develop a smart cold outreach strategy. Start by finding the hedge funds that you want to intern for. Then build up an email contacts database.
For each firm that you're emailing to, do the research and find out their investment strategy. When you're crafting your email to them, make sure your cover letter is flawless and that you include a well-laid-out resume. Always attach a case (that's an investment suggestion). Cases make your email personalized and show that you're interested in working with the firm.
End the email smartly. It's better to ask for a call or meeting so you can chat more with the recruitment manager.
Many of the hedge funds you speak to are going to say no. Prepare your mind to pitch 100+ hedge funds. You may be lucky and get your acceptance much sooner. Just know that it's not an easy process.
Tips for preparing for the interview
Prepare one or two stock pitches
You must be prepared to discuss a stock pitch even if at a surface level. If you're a college student, you may not be expected to know so much about stocks, but you'll have to know even the basics.
Present yourself as a good fit for the company
The company will want to know if you'll be right for them. One way to do this is by researching the company and the kind of stocks they invest in. Present yourself as someone interested in their kind of investments.
You may be asked to discuss a case in the interview. Prepare your presentation in both long and short formats so that you won't be caught off guard.
An internship is a wonderful way to begin your hedge fund career. You stand to gain strong referrals and recommendations. If you're lucky, you may land a full-time role.
So, find hedge funds that best align with your interests. Send highly personalized email pitches, including cases and resumes. Nail your interview and land the internship that'll begin your dream hedge fund career. Good luck.
You may also like: 8 Ways to Get Most Out of Your MBA Degree