Click here to get this post in PDF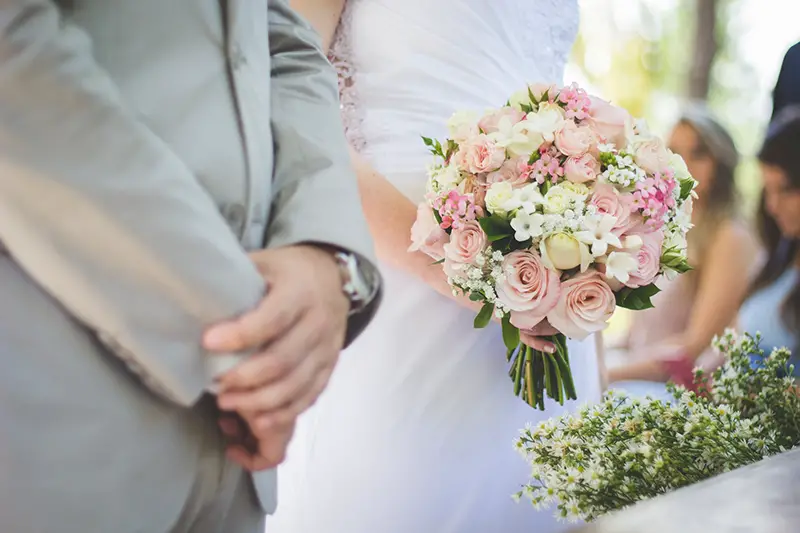 "In the arithmetic of love, one plus one equals everything, and two minus one equals nothing." – Mignon McLaughlin.
Correct us if we are wrong, but a wedding is one of the most significant moments in people's life. In fact, some people spend their lives planning for their D-day. However, when the moment actually comes, all such plans turn out to be a complete mess.
But why? Well, not having the required resources is the one reason behind it. Besides, it is not everyone's cup of tea to plan their own wedding. One needs to have a lot of time, management skills, and creative thinking to turn their D-day into a beautiful day. That's why they need your help.
Your wedding planning business can help them in realizing their dreams. However, just like you, several other wedding planners in Sacramento can help them. So, what unusual and extraordinary facilities do you offer them that your competitors don't? Don't know? No worries!
That's why we are here to help you. We have collected a few services that you can include in the wedding package. It'll make sure that your target customer in Sacramento doesn't go anywhere else. In fact, if you start providing these services, your customer might also begin to recommend you to their family and friends.
Are you ready to learn? Let's get started!
Customized cake toppers
A wedding without a cake is like a thanksgiving without a turkey. In fact, cake adds flavor to marriage. Should we tell you a secret? Half of the guests at the marriage actually just want to eat the cake (because the cake is bae!).
However, for the bride and groom, the cake has sentimental value. That's why you can offer them the service of customized cake toppers that match perfectly with the theme. You can include calligraphy, glitters, ceramic, groovy (holographic), or anything else as per the demand of your client.
Marriage license
Marriage licenses have legal significance. It's proof that two people are now officially married. However, it is not easy. They need to understand the legalities involved. Such as the Sacramento Marriage License is valid for 90 days only. Moreover, if it is not used within the assigned period, the license will expire and need to be renewed.
Hence, offering the service of assisting your clients in getting a marriage license will be very beneficial for you.
Wedding albums
The pictures of D-day have a special place in the heart of couples. Even after 15-20 years of marriage, one glance at the photographs of their special day can make them happy.
Do you see where we are going with this? That's right! You can include the service of providing D-day photography along with offering them an album of their irreplaceable moments. We are sure no one can deny the service of the wedding album in their package.
To sum it all up,
Any words that can make soulmates happy except for 'I Love You' would definitely be 'I Do.'
And how special you and your services will be for them if you make these magical moments splendid with your special inclusions. Believe us, with the above-mentioned services, soon you'll be at the top of your business in Sacramento.
Also read: The Important Role Photographers Play in Wedding Businesses
Image source: Unsplash.com