Click here to get this post in PDF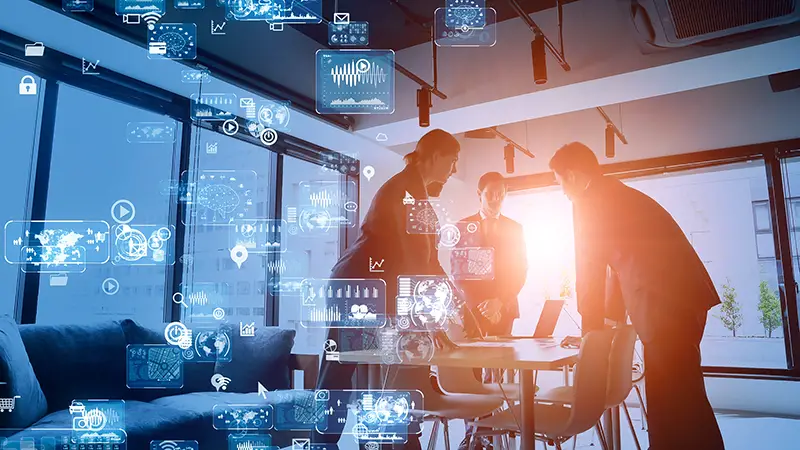 When you consider the investment that goes to setting up a business, it's mandatory to have a security system to ensure the safety of your properties, assets, and the company at large. You want to avoid spending your revenue buying replacements for stolen or vandalized items.
Building a security solution requires evaluating your business protection needs to create a customized system of operation. It should highlight several components of asset safety, such as intruder alerts, sensors, and emergency action, among other crucial security risks expected in the business landscape.
So, it's crucial to factor in a foolproof security solution to safeguard your business. It's wise to hire experts, such as Infassure, to provide a framework for protecting your business and assets, while also catering to the safety of your staff.
Here's a seven-step guide to building a security solution for your company:
1. Audit Your Security Systems
It's crucial to start by assessing the nature of your business and operations, as well as the sensitivity of your establishment. You can audit the security needs and the management system to ensure that it serves its purpose.
For instance, you can limit access to your business premises to your staff or authorized persons only. If anyone can walk in and out without security checks, that's dangerous for your business and assets. 
By conducting an initial audit of your security systems and operations, you're looking to seal gaps that can destabilize every aspect of your business. You can also include the safety of your personnel and provide a conducive working environment.
2. Identify Crucial Assets
Any resource your business owns for economic gains must be a top priority in your security system. Create a list of assets in your business and filter by the value they bring to your company.
Ideally, you must have tags, such as RFID, to simplify your annual audits, whether internal or by banks or asset finance. It's also a security measure to ensure that you can trace property owned by your business.
3. Map Your Company Assets
If you're running a big company, mapping your property is one of the best security practices. It has safety at the workplace attached to it as the company layout and can significantly help during an emergency on the premises.
In addition, you can formulate security policies to limit access to sensitive areas of your company. Such plans can be part of training for recruits joining your establishment.
4. Develop Security Policies
Security policies are one of the best security solutions for your company that govern everyone accessing your installations. They are rules applicable to everyone using your company facilities and resources, whether digital or physical assets.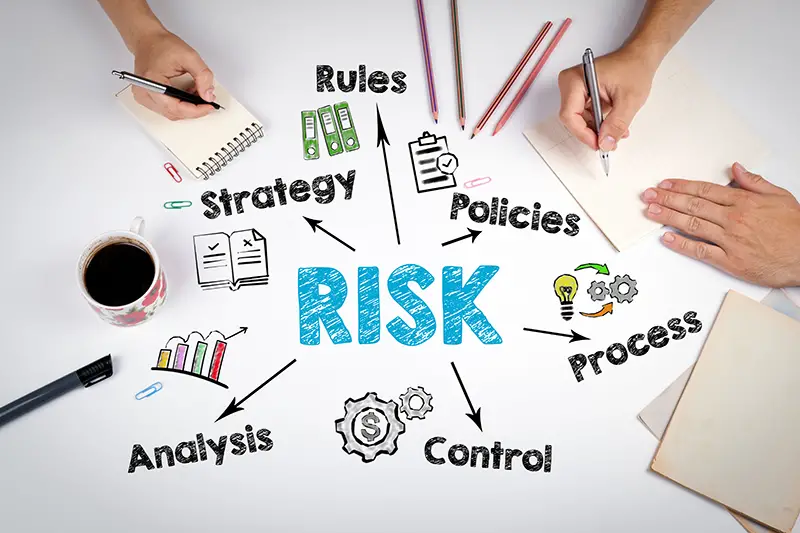 You can categorize policies depending on the company management structure in your establishment. It'll reduce friction between the upper level of management and your staff. However, safety or emergency action policies apply to everyone without compromise.
5. Implement Your Security Solution
The implementation stage is one of the biggest challenges in creating a security solution. You'll encounter rigid personnel who can frustrate your efforts to provide security in your company.
In such instances, you must factor in the training and development of your security team and the company around the new security strategies. It'll smoothen the implementation process of your security plan.
6. Create A Safety Culture
Your company is constantly battling breach attempts by hackers and other forms of criminal activities that can cripple your operations. A safety culture around your company is crucial to safeguard your business and assets.
Ask your workforce to log out when not working online, as well as clock out and lock office doors when leaving their workstations. Your security and IT team can countercheck by arming the alarm systems or ensuring the CCTV works as required.
7. Leverage Technology
Technological advancement is causing a shift in many areas of the security spectrum, and your company must jump on the bandwagon. You can install building sensors for the safety and security of your staff and business assets.
You can track all your company activities through technology and can detect and deter security breach attempts. For instance, you can use radio calls to coordinate security operations while monitoring the CCTV in your company control room. It enables real-time tracking, and you can manage access to sensitive information about your company.
Final Thoughts
Developing a security solution for your company requires an analytical review of your company's operations. You must understand the pattern of life by looking at people's behavior whenever accessing your business and assets. It informs your decision-making process as you formulate policies to control your daily activities. However, you must consider training and developing your security staff beforehand to streamline your implementation processes. 
You may also like: Security Tips for Your Office Building
Image source: AdobeStock