Click here to get this post in PDF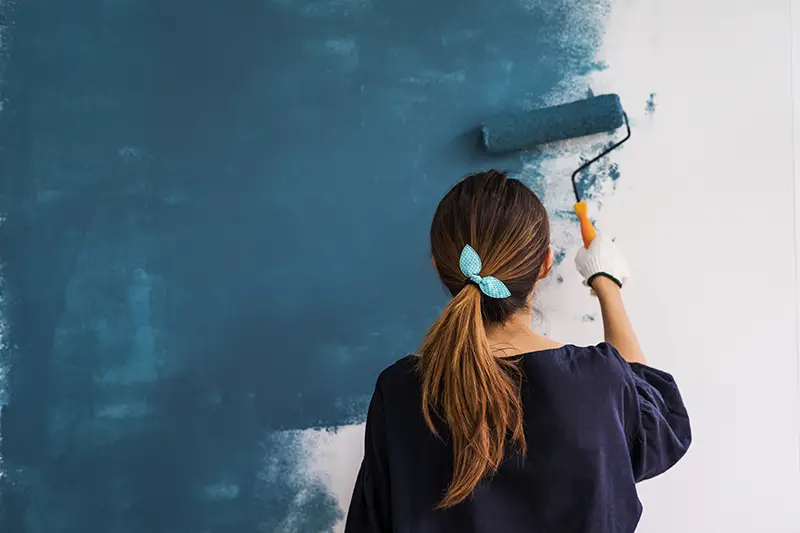 If houses are built daily, you expect the demand for painters to increase. Therefore, the painting business is a goldmine you can leverage to grow your income and make a name for yourself. However, like other business ventures out there, the road to establishing a painting business isn't smooth. But that doesn't mean you should give up.    
With as little as $2,000, lots of commitment, hard work and patience coupled with the following tips, you can start a successful painting business. However, before we go into the tips, why should you start a painting business?
Why Start a Painting Business?
1. The market is here to stay
Based on statistics, around 10% of homes will be painted every year. There are always houses that need to be painted, and each year, the figures keep rising due to the construction of new houses and the need to beautify one's home. 
2. The competition is terrible
Everyone has a story to tell when it comes to issues of a lousy painting contractor. Whether it is the issue of a painter that failed to show up early, one who didn't finish the job, or the guy who took payment and disappeared with it, there are lots of terrible painters out there, and such unreliability can work in your favor.
3. Profit margins are great 
People see painters as low-earners. However, that is a big lie. The average salary for painters in the U.S is around $34,878 per year, which isn't bad. In fact, it's pretty easy for a painter to make a 20%+ profit margin consistently.
Tips on starting your painting business
1. Learn Professional House Painting Skills
If you want to excel in the painting business, you'll need to have the skills of a professional painter. Learning how to paint like a pro can save you from multiple errors, embarrassment, and issues that can cause you a lot of money and good clients. Before you clench your first job, ensure you master these professional house painting skills:
How to use brushes and rollers
Proper scraping, patching, and sanding techniques to prepare a room for painting
How to cut in paint
When to use primer
How to use all kinds of paints (oil-based, latex, acrylic, etc.)
Best room painting technique
Getting practical experience is ideal for learning how to paint like a pro. You can consider working for a painting company for some time to gather the necessary knowledge and skills.
2. Register your business, get a license, and painting insurance
Unless you register it and get it licensed, your business will be deemed illegal. Registering your business makes it easy for customers to trust you as they see you as legit and reliable. If you fail to register your painting business, it is safe to say you are operating a hobby.
After registering your business using the right business structure, ensure you get it licensed. You need a business license to operate your business. You also need insurance to protect your business and potential employee from losses caused by injury, property damage, etc.
3. Select your Painting equipment
You'll need a lot of painting equipment if you want to be good at your job. And mind you, painting equipment can be expensive. However, you can start by purchasing the essential equipment first and then go for others later.
If you intend to become a house painter, you'll need:
Roller
Paint tray
Drop cloth
Sandpaper
Brushes of different sizes
Ladder and caulking gun
Scrapers
You don't necessarily have to buy all these tools. You can consider renting some, especially the expensive ones like paint sprayers.
If you intend on opening a commercial painting business, you'll need: 
Prime washer
Tape measure
Canvas drop cloths
Caulk and compound
Pressure washer
Edging tools
Stir sticks
An extension pole
Industrial primer
Sandpaper and scraper
Remember, painting equipment can improve your painting only if you use the best paints. So, while you make moves to purchase the following painting items, consider using paints and coatings that come with iron oxide, as they make the paint resistant to blistering, cracking, and peeling.
4. Think about the type of painting service you want to offer
Before establishing a painting business, think about the painting service you wish to offer. Remember, a jack of all trades is a master of none, so don't make the mistake of being a generalist. Selecting a few services will help hone your skill.
Here are some types of painting services you might offer:
Interior painting
Construction painting
Repaints
Staining
Drywall repairs
Wallpaper removal
Metal door painting
Deck reconditioning
When considering the painting service to offer, ensure you go for the one you are good at. You don't want to be known for mediocrity. 
 5. Learn how to estimate painting jobs
To make substantial profits off your clients, you'll need to learn how to create an accurate estimate. Here is how it is done:
Go to the client's home or building and analyses the conditions of the space
Evaluate how many hours it'll take to finish the job
Multiply the time by the cost of labor
Include your materials, overhead costs, and your desired profit margin
With the help of software, total the estimate and send a copy of your quote to the client
Conclusion
Starting a painting business isn't difficult. With around $2,000, you can kickstart your business and scale up when you make more profit. Remember to always put your best in whatever painting job you take— no matter how small— it'll help you stand out from the competition. When you stand out from the competition, getting more clients and growing your profits becomes easy.
You may also like: Start Up Mistakes And How To Avoid Them
Image source: Shutterstock.com