Click here to get this post in PDF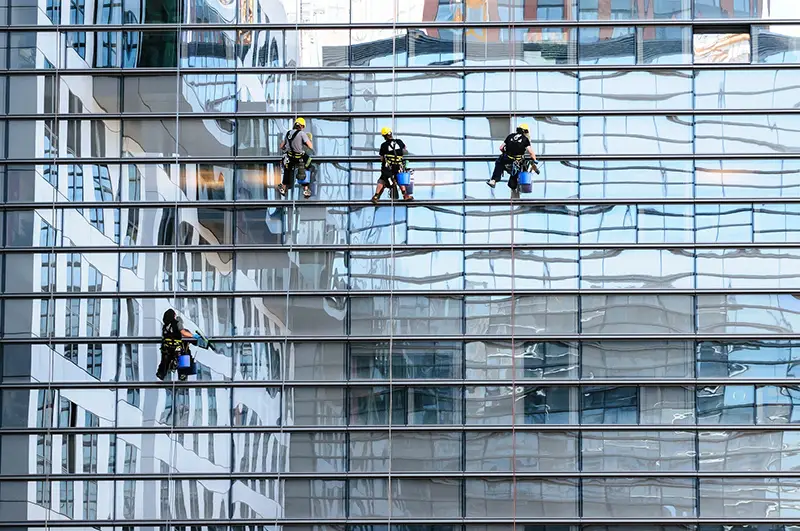 The coronavirus has dealt a devastating blow to many people's lives and businesses. Unemployment in the United States is at an all-time high since the Great Depression in the 1930s. If you're one of the many who have lost their job because of the pandemic, starting a business is probably the last thing on your mind. But read this first before you dismiss the idea completely.
If you have plenty of time and are not afraid of hard work, starting a window-cleaning business may be your ticket to financial stability. Read one to find out why you should start a window-cleaning business and how.
Why Start a Window-Cleaning Business
You can make a lot of money by cleaning windows if you're willing to put in the hard work and invest your time and resources in growing your business. Here are some of the benefits of starting a window-cleaning business:
It's a lucrative business. Whether there's a pandemic or just some ordinary event happening, windows get dirty, and people will always clean windows. Therefore, you'll always have clients who will pay to get their windows professionally cleaned.
It doesn't need a huge capital to start. You don't need to open a physical shop or hire people to start a window-cleaning business. You only need to invest in quality window-cleaning tools and products, which can cost $500 at most, to get started.
You have full control of your work schedule. You are your own boss and employee. You get to decide when you work or stop. You also have full control over the jobs to take.
It takes no time to set up. You don't need formal training or a degree to start a window-cleaning business. Learning the tricks won't take a lot of time too, provided that you do a lot of practical work.
A window-cleaning service is one of the best businesses you can start if you have a limited budget and want to earn money as soon as possible. It offers many benefits but few risks.
How to Start Your Window-Cleaning Business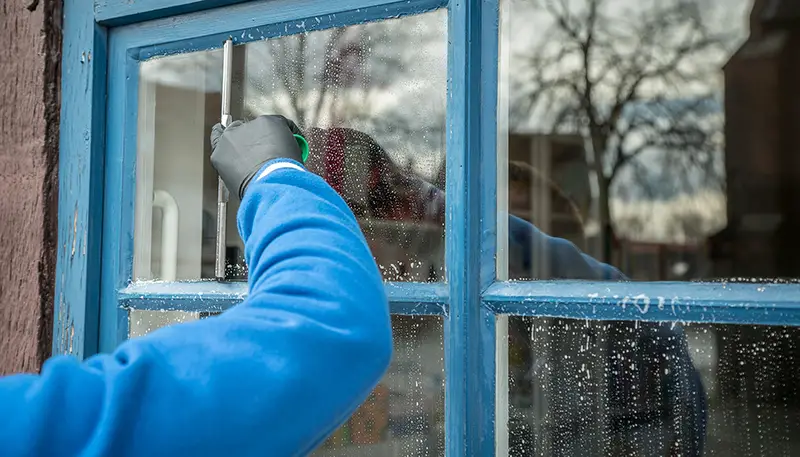 Ready to start your own window-cleaning service? Follow these simple steps to set up your business now and ensure that it will thrive.
Research and Ask Industry Experts
Start on the right foot by making sure that you are sufficiently informed. With adequate and accurate information, you can make better decisions about your business and avoid the common pitfalls of start-ups. 
There are many resources available on the internet now, unlike before. You can join professional window-cleaner communities and forums to get valuable insights into the industry and receive advice from experienced experts. 
Some window-cleaning-supply companies also provide consulting services to aspiring entrepreneurs and new window-cleaning professionals. Their experts can offer valuable advice on how to set up your business, the best window-cleaning tools for your budget, and how to get financing and lease big equipment.
Here's an online course on how to set up your window-cleaning business if you want a comprehensive study.
Brush Up Your Window Cleaning Knowledge and Skills
Aside from researching on how to set up your business, you also need to learn the different window-cleaning tools and how to use them and professional cleaning techniques to get the best results. Then you need to keep practicing until you become an expert window cleaner.
You can read guides on the internet, watch YouTube tutorials, and take a short course on window cleaning to learn the tricks of the trade. You can also get training and experience by working for a window-cleaning company. It will give you a real insight into how the industry works so you can be better prepared when you start your business.
Choose between Commercial and Residential Window Cleaning
The former and the latter are very different from each other. Sure, they both involve cleaning windows, but commercial window cleaning will involve more expensive tools, insurance, and permits. Besides, you will need a team of professional window cleaners to take on commercial window-cleaning contracts. In short, it will require a larger investment to start a window-cleaning service that targets commercial clients.
On the other hand, you can take on residential window-cleaning jobs by yourself and with only the basic window-cleaning equipment. As long as you do your job well and treat your clients politely, you will have new and returning clients. The greatest advantage of a residential window-cleaning service is that it takes lesser time and resources to get started.
Get Started Now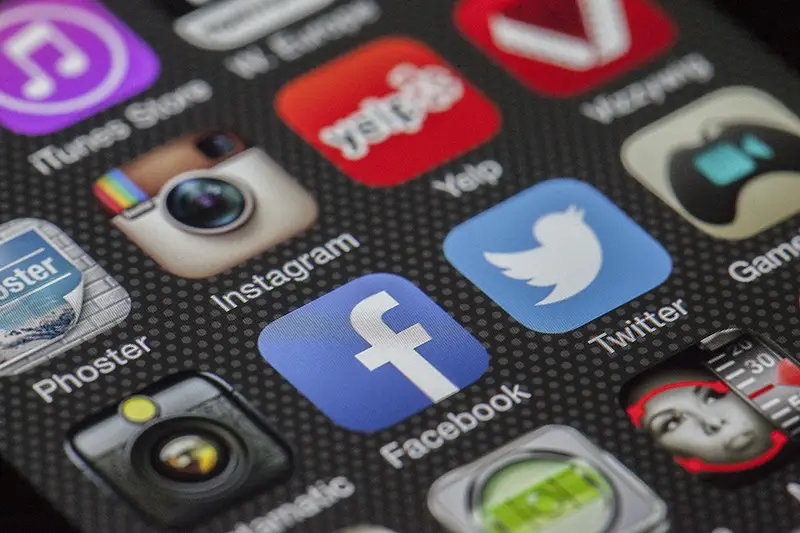 There's no better time than now to start your window-washing business. Once you have all the information you need, you can begin to apply for permits and insurance and register your business name to make it official. Next is to set up your social media business pages to let potential clients know about your services. If you have the funds, you can also create a website to streamline your business. Get your business listed on Google, Yelp, and other websites too.
After all your business pages are up and running, start advertising in your local area. Ask help from family and friends to spread the word about your business. You can start taking on jobs from close acquaintances. From there, you can slowly build your client base and get your business on its feet.
You may also like: 6 Tips For Starting A Cleaning Company
Image Source: Pixabay.com