Click here to get this post in PDF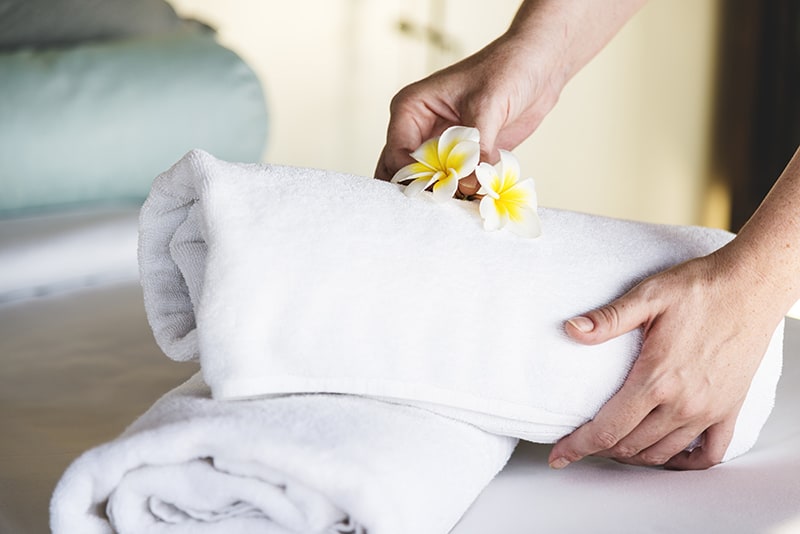 If you've been thinking about starting a business, cleaning services never go out of demand. And, there has never been a time when cleanliness and disinfection were more important. As more and more people want to work remotely, you may question starting a cleaning company. However, we think you'll be surprised at how much of the start-up and operations can be done from the comfort of your own home.
1. Do Your Research
Different types of clients have different needs. Do you want to clean homes, schools, small businesses, large businesses, veterinarian offices? What services will you provide?  Will you be simply cleaning and sanitizing or will you also be providing junk removal services?  Each type of client will require special knowledge, skills, and equipment. Focus on one so you aren't spreading yourself or your profits too thin.
You may be required to register your business and have insurance. Even if this isn't required in your area, I highly recommend doing so in order to protect yourself. If you plan to have employees you will need to learn about labor laws.
2.  Take Baby Steps
Starting a new business doesn't have to be all or nothing. There are small steps you can take to test the waters.
Shadow the owner and employees of a non-competing cleaning company. Invite the owner to lunch (maybe a virtual or outdoor lunch) and ask for advice. Come prepared with questions, don't expect your lunchmate to do all the heavy lifting for you.
Let family and friends know what you are doing. They may be able to recommend you to that all-important first client! Once you have that client, do everything in your power to make them happy. Good references are crucial to getting started.
Make purchases on an as-needed basis. Only buy the materials you need to complete the job at hand. Once you get paid for that job, you can reinvest some money in more materials.
3. Get a Mentor
That owner you had lunch with? Set up a regular time to chat. As your business grows, new obstacles and challenges will arise. Having someone to bounce ideas off will be invaluable.
If you don't want to be a burden on one person, join a group of business owners on social media or in person. Your local Chamber of Commerce may be a good resource.
4. Create an Online Presence
When people are looking for a service, they look online first. For example, if you provide NJ office cleaning services, you will want your business to be presented as such. Creating an online presence helps you look more professional and gives them the information they are looking for, right at their fingertips! Again, this can be done from the comfort of your own home.
It will be important to have a website if you want to appear legit to new customers. Creating a website is more accessible now than ever, with plenty of tutorials, user-friendly website companies, and the ability to hire freelance website designers.
Don't overlook the importance of social media in addition to your website. Facebook, Twitter, and Instagram are great ways to communicate to potential clients that your business is the one they need.
5. Build Trust
Once you've landed that crucial first client, keep their trust a priority. You and your employees are coming into their space in a very personal way. You will be up close and personal with a lot of their stuff and their messes. They need to feel comfortable not only that you will respect their things but also their lifestyle and their privacy.
Earn that trust and you will have a loyal customer. Even better, you'll have the best kind of advertising: word of mouth!
---
Top 5 Tips for Setting Up Your Own Business
---
6. Scale Up
You've landed a client and impressed them. You've watched your budget and made wise purchases. Now you're getting more and more clients. Congrats! It's time to scale up. If you haven't already hired employees, now is the time. If you have, you can start carefully adding new employees, including a manager and/or assistant. This is important, so choose wisely. Your employees reflect on your business and can make or break you. But also, you want employees who can work independently and don't need your constant input and oversight.
The more you delegate, the more you can work remotely, managing your business from home. But why stay home? You're now location independent and you can work from anywhere–just grab your laptop and go!
Resource: cleaning services
Image Source: Rawpixel.com