Click here to get this post in PDF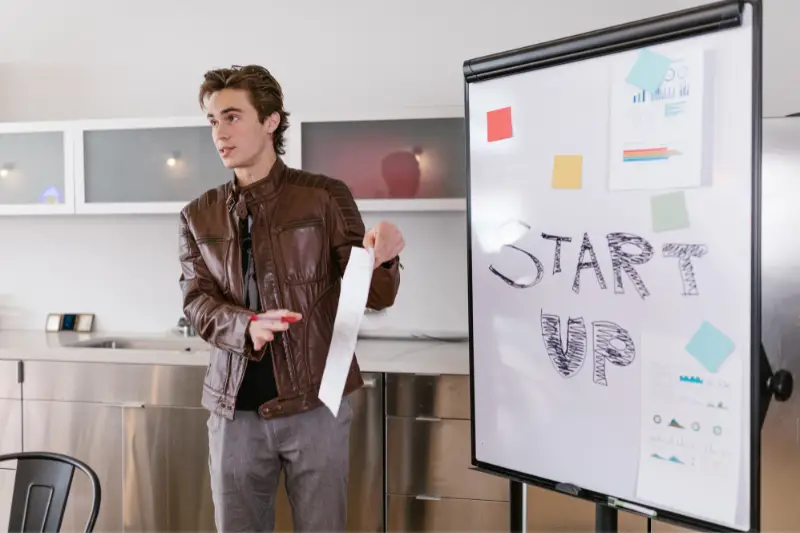 Image source-Pexels 
The idea of starting your own law firm can be both exhilarating and daunting. While having a law firm can provide the autonomy, control, and financial rewards you crave, it also comes with a considerable amount of responsibility, paperwork, and effort. By following a well-structured plan and ticking off the essential points on this startup checklist, you'll be better positioned to turn your dream into reality.
1. Develop A Robust Business Plan 
Before anything else, you must outline your vision, mission, target market, and strategic goals. A strong business plan acts as a roadmap for your firm, guiding you through the critical first months and years. As part of your marketing strategy, you should also aim to increase visibility with SEO companies. 
SEO or Search Engine Optimization will help potential clients find you when they search online for legal services, putting you ahead of the competition.
2. Choose Your Legal Structure And Register Your Firm
Determining the legal structure (e.g., sole proprietorship, partnership, LLC) is essential for tax and liability purposes. Registering your firm with the necessary authorities ensures compliance with state and federal laws. Consult with an accountant or business lawyer to understand the best structure for your particular situation.
3. Find The Perfect Location
Select a location that appeals to your target clientele. Consider accessibility, appearance, proximity to courts or other legal facilities, and the cost of rent or purchase. Virtual offices can also be an option if you're starting small.
4. Secure Funding
Securing the necessary funding for your law firm is a multifaceted task that requires careful planning and consideration. Whether through personal savings, bank loans, grants, or investor funding, understanding the financial needs of your startup is paramount. Start by creating a comprehensive budget that outlines all anticipated expenses for the first year, including office rent, staff salaries, technology, marketing, insurance, and other operational costs.
If you're seeking a bank loan, be prepared to present a strong business plan and financial forecasts that demonstrate your firm's potential profitability. Researching different loan options, understanding interest rates, and being aware of the repayment terms are vital to finding the best fit for your needs.
Consider reaching out to potential investors who share your vision and values. Crafting a compelling pitch that highlights the unique selling points of your firm and how you plan to fill a gap in the market will attract the right partners.
5. Obtain Necessary Licenses And Insurance
Image source-Pexels 
Obtaining the required licenses to practice law in your jurisdiction is a vital and often complex step. You'll need to carefully research the specific requirements in your state or region, ensuring that all legal practitioners within your firm meet the necessary educational, ethical, and professional standards.
Licenses may include personal practicing certificates for each lawyer, business permits for the law firm itself, and possibly other specialized licenses depending on the areas of law in which you intend to practice. The application process for these licenses can be time-consuming and may require legal documentation, background checks, and possibly even examinations.
6. Invest In Technology And Office Equipment
Having the right technology in place, including legal software, computers, phones, and other necessary office equipment, is crucial for efficiency. Investing in technology also shows professionalism to your clients.
7. Build A Strong Team
If you plan to hire staff or other lawyers, make sure they align with your firm's culture and values. Building a strong team is vital for the long-term success of your firm.
8. Develop A Marketing And Branding Strategy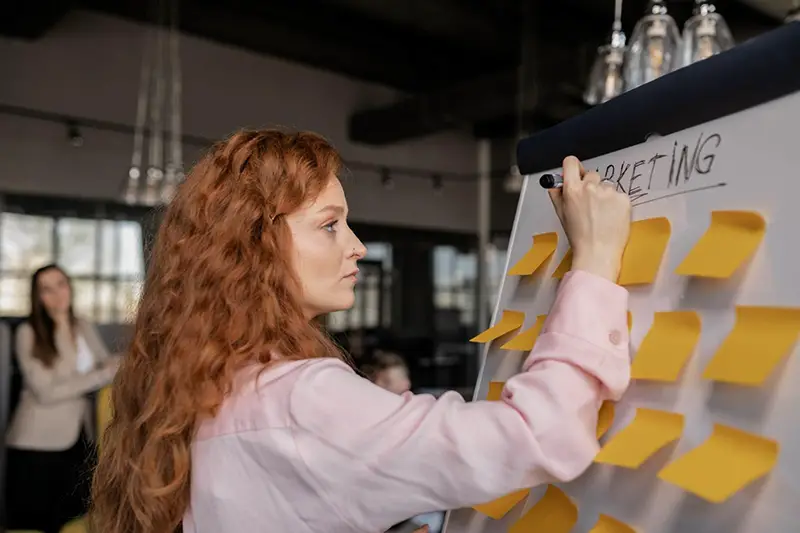 Image source-Pexels 
Creating a strong brand and marketing plan, including a professional website, social media presence, and client testimonials, will help you stand out in a competitive market. Consistent messaging across all platforms will build trust and recognition.
9. Create A Client Management System
A system to manage client information, appointments, billing, and case details is essential for providing excellent service. Consider legal-specific software that can streamline these processes.
10. Continuously Monitor And Adjust
Starting a law firm is an ongoing process. Continuously monitor your progress, financial health, and client satisfaction, and be ready to make necessary adjustments to keep your firm on track.
Conclusion
Starting a law firm is no small feat. It requires careful planning, investment, hard work, and a relentless pursuit of excellence. This startup checklist provides a comprehensive guide to ensure that you've covered all the bases. Remember that the journey of building a law firm doesn't end with the launch. Keep an eye on the evolving legal landscape, stay abreast of new technologies, and continually strive to meet the needs of your clients. 
With determination, planning, and the right approach, you can turn your vision of owning a law firm into a successful reality. If you've just taken the first step, congratulations! The path ahead is challenging but immensely rewarding.
You may also like: The Ultimate Guide to Startup Success