Click here to get this post in PDF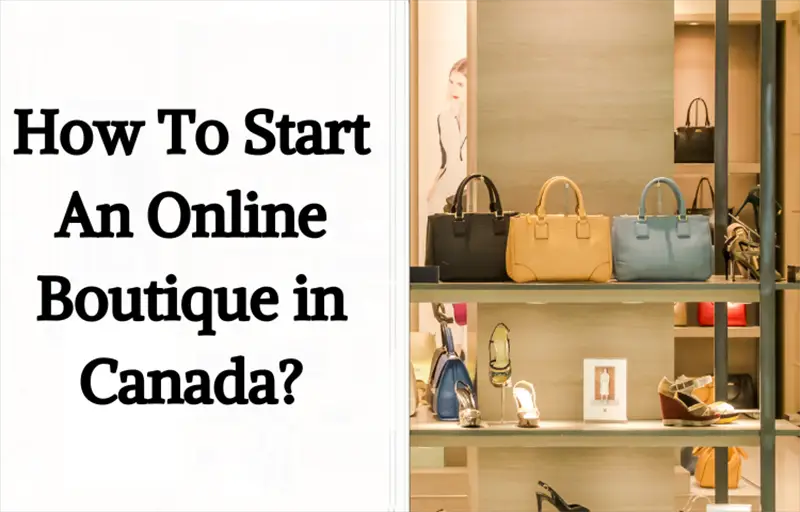 Did you read about a successful entrepreneur story, got inspired, and decided to start an online boutique? Well, this is the story of most business people. You might have gathered all your courage to pursue your idea but wonder, "Where do I start?". Well, this article will answer this question.
Online is the new normal. By 2040, 95 percent of all purchases will be through eCommerce. There is no point in questioning whether or not you should bring your business online. This guide will serve as an instruction manual on launching your boutique online in Canada. Whether you are a newbie or want to take your local store online, this is a must-read blog post. Let's start with the most important step for starting an online Boutique in Canada, i.e., eCommerce Business Models.
Types of eCommerce Business models
There are six major eCommerce business models:
Business To Consumer (B2C)
Business To Business(B2B)
Business To Government (B2G)
Business To Business To Consumer (B2B2C)
Consumer To Consumer (C2C)
Consumer To Business (C2B)
To start an eCommerce store, you must first understand these eCommerce business models. An online boutique is a B2C business model where you will sell your products directly to users. It is a massive form of eCommerce. You will get a B2C transaction every time you straightforwardly sell clothes to a customer.
In the B2C eCommerce business model, an online boutique further comes into the category of direct selling business. It is the most common type of business where consumers buy products online from a seller. In recent years, this business model has been trending upwards. Most times, entrepreneurs adopt a hybrid approach when they run an online and an offline store simultaneously.
In a B2C business model, your eCommerce platform must be flexible to adjust quickly and adapt to the new needs of the customers. Any delay in service will degrade the user experience in your store.
Understanding the Features of eCommerce Websites 
Certain elements are essential for every eCommerce site to be competitive. Some of these are as follows. 
Your online store must have user-friendly navigation so customers can find products hassle-free. Categorize the products logically and provide filters for doing a customized search. Customers must be able to filter out the products via options such as size, cost, popularity, trend, and many more.
You can increase the conversion rate by including videos of your products on your eCommerce platform. So, instead of models merely standing wearing the clothes, upload their videos. An eCommerce platform allows the integration of high-quality images and videos on web pages. It will increase the sale of your online store as surveys reveal that 50 percent of shoppers agree that online videos helped them through shopping. 
Do you wish to build trust in your customers? You can achieve this by offering a generous return policy. Also, mention that policy on your product pages. Most eCommerce platforms give this option near the cart to ensure the policy positively impacts the purchase number. If you can guarantee a return when customers have a size or design issue, they will purchase more often. 
Customers start wondering about the delivery of their product as soon as they have ordered it. Therefore, customers should be able to check the current status of their product without difficulty on the website. A good eCommerce platform provides easy tracking of orders. Also, offer the buyers an expected delivery date to receive the order.
A safe payment gateway is the essence of an eCommerce store. Customers will enter sensitive information, such as their credit or debit card details and UPI ids. Therefore, your online store must have outstanding backend development to protect these customers' details. It will build trust for your brand and also retain customers.
Apart from these five features, you should also check and use some more eCommerce features effectively, like the search bar feature and wishlist feature, for running a successful eCommerce business.
How to Start an Online Boutique and Generate Revenue?
1.  Do some research
It is always advisable to research the field you are going to enter. First, understand the market and your competition. Then, spend some time looking at how your favorite brands are working. Gain inspiration from various styles and pen down the ones you like the most.
2.  Choose an eCommerce Platform
Choose an eCommerce platform where you will launch your online boutique. Choose the one that offers plenty of professional features. This will ensure the steady growth of your business. Since this is a long-term investment for your business, choose wisely.
3.  Name your boutique
Naming is an essential part of your business. Name your boutique something that captures your vision but also makes sense to the business activities.
 4.  Create products and display them
Now is the time to stock inventory for your store. This process will be easier if you are already running a boutique at an offline location. The pictures, videos, and descriptions of the products should be up to the mark.
5.  Optimization
Integrate SEO and brand-driven content into your online boutique. Use social media to gain organic traffic.
The Key Takeaways
Understand the eCommerce Business model. 
The online store must have user-friendly navigation and interface. 
Do not have a messy checkout and payment process.
Do make the extra effort in product videos, images, and descriptions.
Do offer a generous return policy. 
Conclusion
Rome was not built in a day, but you can launch your online boutique within a few days. Modern eCommerce platforms offer all the tools to start up quickly. However, getting organic traffic is a challenge. Converting visitors into customers is furthermore tough.
You can learn SEO and apply marketing strategies to your e-store. Your business plan will help you present your product in a way that appeals to your ideal customer, creating income for you. Now is your time to utilize modern tools and start your online boutique in Canada right away.
Also read: Starting an Ecommerce Business in 2022 – Inspirational Tips for New Sellers
About the Author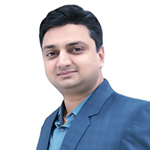 John is the President and Co-Founder of WebDesk Solution, LLC. Living the digital agency life for over 10 years, he explores an extensive eCommerce world. He has immense experience in all major e-commerce platforms. Being a nature lover, he likes to breathe the fresh air on the hill stations during vacations.