Click here to get this post in PDF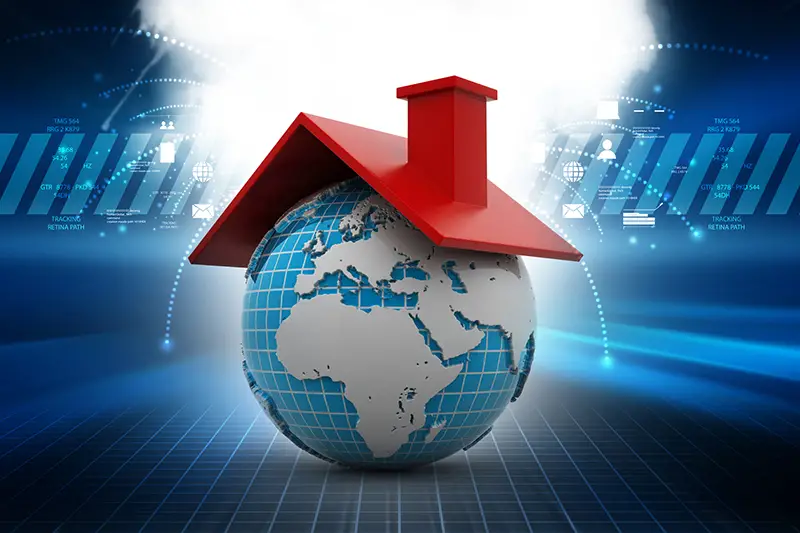 The real estate business in the United States is the second largest in the world, second to only China. This means that there is a lot of money to be made in the country, but it also means that the market is oversaturated. When you want to invest money in property, why not consider buying abroad? You can look for a Brazil or Bahamas real estate price that works for you. Between the ability to find the right piece of real estate, in the right location, for the right price and the opportunity to rent out the home to travelers, below are some of the best destinations to buy real estate abroad.
Japan
While significantly smaller than the market in the United States, Japan remains a top contender in global properties. Whether you are looking to buy an apartment you can use when you visit Japan for business, want to rent out a home to travelers, or have an opportunity to fix something up to flip, Japan is a great place to invest in. Some Japanese landlords might not want to rent to an expat, but buying a property is a different story. Whether you are buying some land in Kyoto or a hip condo in Tokyo, Japan is a great place to invest in property.
Australia
There are many benefits to buying real estate in Australia. Not only does the country have a growing economy and bustling cities, but it also provides the ease of an English-speaking country. Australia is diverse both ethnically and economically. There is a lot of business in Australia. Whether you are an expat or were born in Australia, it is a melting pot that seems to accept foreigners. Depending on your goal, Australia is a great place to rent an apartment, buy some land, purchase wholesale real estate, or fix up a vacation home for travelers. There are opportunities in this continent of a country.
Greece
Greece is famous around the world for both its history and its current economic problems. With the prices in the ground, there is a huge investment opportunity for vacation homes and other luxury properties. If you can afford to buy large expensive real estate in Greece, the return on your investment could be huge as Greece brings itself out of economic turmoil. You are, of course, relying on Greece to make it out of its historic recession, but tourism has never been bigger. You can make a lot of money renting out your property to people from around the world. Greece will always be a place people want to visit. That won't change. Strike now to get the best prices.
Mexico
Between the favorable currency, rich culture, and incredible vacation spots, Mexico is a great place to make an investment. Property is cheap, even in the most gorgeous places in the country. Whether you want to cater to the wealthy class who need apartments in Mexico City or want to make money renting out a vacation home in Tulum, Mexico comes with all kinds of different options for investment opportunities in real estate. Mexico is an amazing country that provides benefits to the buyer and the seller from abroad. If you study the local market, finding the right investment is in reach.
Portugal
When it comes to romantic European destinations, there are few better options than Portugal. It has all of the history, romance, scenery, and vibe of Spain, Italy, and France without the mark-up or scourge of tourists. Portugal is a great place to invest in property to live in, fix up, or rent out. It is a small country that does not disappoint. If you want to buy something in Western Europe, Portugal is probably your best bet.
Whether you are trying to buy a place to live in or find a home that you can rent out, going abroad can provide new opportunities that you never thought of. Fixing up properties can lead to profits, but you also might fall in love with the destination. One of the best parts of buying property abroad is that you get to experience something new. You get to inspire yourself in more ways than one. So, if you are looking for a way to invest, why not purchase property abroad?
You may also like: Are You Thinking About Moving Abroad For Your Career?
Image source: Depositphotos.com