Click here to get this post in PDF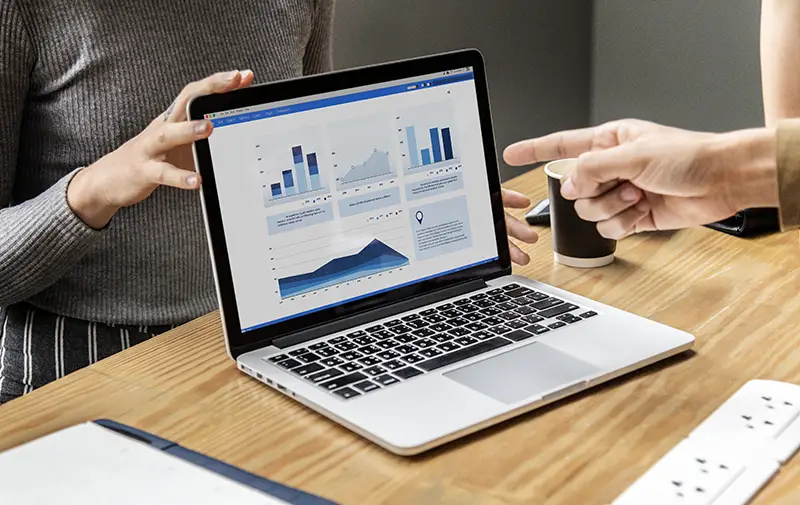 SMBs work on limited resources. This is why they'd often tend towards manual means to manage most of their core business processes. Sadly, when this comes to expense management, it means never-ending spreadsheets, countless report verifications, little control over business expenses, and an overall clogged-up expense management system.
Traditional expense management also opens up countless opportunities for expense policy violations and fraud. For example, studies from Oversight suggest a sharp 57% increase in expense fraud from Q2 to Q3 2020. 
This shows that the problems SMBs have with manual expense management run deeper than just lengthy and tiresome processes. It's more to do with inaccurate records, financial leaks, and even problems with the IRS.
This article serves as a starting point for why businesses need to move away from traditional expense management and consider an expense report software to safeguard their remote expense management for 2022. 
What challenges do employees face with traditional expense management?
Traditional expense tracking solely relies on your employee's ability to store and safeguard receipts. Lost receipts would translate into delayed or no reimbursements. Additionally, employees and Finance teams can no longer meet in person for receipt submissions or corrections with remote work. This further adds hurdles to an already complicated process. 
Manual expense report submissions solely rely on employees entering values correctly in their expense reports. With its onus on the employees to input data accurately, one incorrect value where a single $23 becomes a $32 could mean endless back and forth with the Finance department for corrections. 
Remembering every company policy while submitting an expense report can be pretty tiresome for employees. As a result, policy violations could become even more common. This could further also open new avenues for some employees to submit fraudulent expenses, which could slip by the eyes of your overworked Finance teams.
The issues mentioned above can drag the employee reimbursement cycles for months, further demoralizing your employees. This could affect your employee retention rate in the long run.
What challenges do Finance teams or approvers face with traditional expense management?
Finance teams and approvers would need to remind employees to submit their expense reports on time constantly. With remote work, they can no longer just walk up to employees and remind them but instead would have to send out repeated reminder emails to get in touch with them. And if there's a mistake in the submitted report? Oh, let's not even go there.
Tracking, managing, and deriving data-driven insights from business expenses, card spends, advances, and per-diems.
Using traditional pen and paper methods, Finance teams must manually verify and match all incoming receipts against the correct categories, projects, and departments. This process only keeps your Finance teams buried under heaps of receipts with little to no control or insight into the current state of your expense management. 
Finance teams must manually check if expenses are compliant with the set company expense policies. For example, on average, a single expense report would have at least 4-5 expenses across different categories, budgets, and policies. This would mean the Finance teams would have to manually verify at least 4-5 expenses against corresponding budgets and policies before moving to the following expense report.
In cases of expense policy violations and out-of-policy expenses, Finance teams need to reach out to the employees to understand the violation. They would also need to give instructions to the employees on how to correct and resubmit the report. If the violation goes unnoticed, it could prove detrimental due to compounded financial leaks over years of neglect.
Prevention of expense fraud also entirely falls on the shoulders of the Finance team. Any little slip up from their side could plug a large hole in your finances which could severely hurt your company's stability in the long run.
Why is expense management automation the answer to these challenges?
By now, you must've understood all the issues that traditional expense management poses for different stakeholders across the company. So, let's focus on the solution now – an expense management software.
Powered by AI, an expense management software streamlines, automates, and removes all forms of guesswork in expense management. Name any broken or time-consuming process in expense management; they've already automated it.
The software also enhances employee and financial productivity by being intuitive and easy-to-use. Let's take a look at how this happens.
How does an expense management software fix SMB expense management?
An expense management software addresses every single pain point that employees face concerning expense management. Name any stakeholder involved in the process; they all have something to gain from expense management automation. So, let's take a look at how an expense software benefits your company.
Employee benefits of using an expense management software:
Automated expense management makes expense reporting and tracking a breeze. Employees can submit and track business expenses from everyday applications like G-Suite, Outlook, Whatsapp, and more.
Employees no longer need to worry about storing or submitting physical receipts to Finance teams. The software comes with Optical Character Recognition technology that instantly captures images of receipts on their phones. It then auto-populates a draft expense report within seconds. (This with the bonus of no manual data entry errors!)
If that wasn't enough, the software also checks every submitted expense against company expense policies. The software pops a notification on policy violations to help employees understand and correct their expenses to match the set policies. This ensures the submission of compliant expense reports always. Finance teams wouldn't have to verify every single report manually either; whew!
All changes and actions made on the expense reports no longer get lost in email threads and undocumented chats with the Finance teams. An expense software securely saves the receipts in centralized cloud storage and comes with a digital audit trail that documents all actions taken on all expenses. 
With the entire expense management process simplified, employee morale and confidence increase, thereby boosting retention rates.
Finance benefits of using an expense management software:
Finance teams have the most to gain from an expense software as it does all the heavy-lifting and automates every tedious process for them. So, let's find out how expense management automation helps achieve this:
An expense software comes with a real-time policy engine that checks every reported expense at the source of its creation for policy violations, duplicate submissions, and expense fraud. This ensures no fraudulent expense (intentional or not) gets by.
With access to centralized cloud storage, all expense data, namely receipts, claims, and reimbursements, are stored in a safe and secure location with easy search and retrieval. This makes it easier for Finance teams to recover the data during the audit process.
With real-time visibility into card spends, the software eliminates the need for corporate credit card reconciliation by automatically matching credit card expenses with bank statements.
Advanced data analytics capabilities provide accurate and real-time spend analysis across departments, budgets, and projects. This helps Finance teams optimize, cut down, or place stringent limits on spends and budgets.
Having a digital audit trail makes report verification easier for Finance teams before they approve payments. This further ensures that companies are constantly audit-ready.
What steps should SMBs follow before picking an expense management software?
Research and know the current state of expense management within the organization before making the switch.
Make a list of problems faced by all stakeholders from employees to Finance teams concerning expense management. 
Map the available expense software in the market with your budget, problem areas, and more.
Test run a few expense software with your employees and check it solved your expense management woes.
Don't be afraid to experiment or switch from one software until you find the best fit. 
Bottomline
Successful expense management is one of the most vital processes for maintaining a healthy business. SMBs need to understand that broken processes will bring their organization's downfall in the long run. 
This brings about the inherent need to pay more attention to expense management automation to set your business on the path to success. An efficient expense reporting mechanism brings multiple benefits to employers and employees. It's time for your business to reap them too!
You may also like: 5 Ways an Expense Management Software Helps Control Employee Expenses
Image source: Rawpixel.com