Click here to get this post in PDF
As the restrictions in the United States due to COVID-19 start to lessen, and the promise of vaccines has us all planning for fun in the summer, you might find yourself thinking about what home improvement projects might be best for you. Spending more time at home due to COVID-19 has made many homeowners aware of issues that they had been avoiding or areas where their home could use some maintenance or care. If you're considering changes for your property, read on to get details on five smart home improvements you should consider making in 2021.
1. Have your windows repaired or replaced.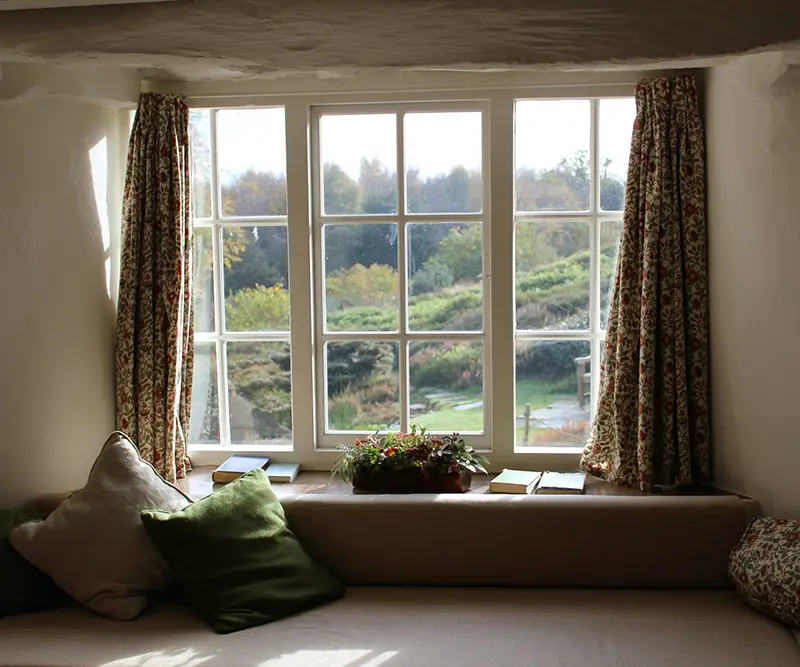 Your windows and doors can make a big difference when it comes to staying comfortable and safe at home. If they're left in poor condition, crevices can let in hot and cold drafts, as well as allergens, contaminants, and moisture. In addition to creating meaningful health risks, this can also increase energy consumption. Your windows should be inspected at least once annually, and if you notice any flaws, don't hesitate to repair or replace them as soon as you can if you want to avoid sky-high utility bills and potential medical issues.
2. Repair or replace your roof.
A damaged roof can lead to a myriad of problems for homeowners, from the risk of collapse to substantial property damage. Leaks can cause water damage, as well as letting in allergens and contaminants. Having your roof inspected and maintained regularly is the best way to improve its lifespan, but if you notice anything concerning, it's best to have roofing contractors take a look immediately.
Look for companies like KY-KO Roofing that have a visible online presence and a thorough description of their services available. They even offer a free roof checkup, which may identify any need for repairs or a new roof.
3. Consider a smart thermostat.
A well-maintained HVAC system is an essential part of any home, but a smart thermostat can provide more benefits. A programmable thermostat that operates on a timer allows you to control exactly when your heating and cooling systems operate, eliminating the cost of wasting energy by leaving your system running when you don't need it. Not only can it lower bills, but smart devices and eco-friendly homes are also more desirable to prospective buyers.
4. Get an air purifier and a humidifier.
Indoor air quality is important if you want a reliably healthy residence. Research the climate where you live, some areas create more challenges when it comes to maintaining comfort indoors. For example, living in Denver, the high altitude can dry out your skin and hair easily. A humidifier can help keep the air from getting too dry when you're at home. Denver boasts many advantages, from the Rocky Mountains to an exciting metro area with amenities, but you'll definitely want to prepare for the climate.
5. Invest in landscape design.
Of all the home improvements you can make, landscape design provides a more consistent return for your investment than almost any other project. Exterior improvements like landscape design create additional recreational space while also providing aesthetic value. Consider larger projects, such as installing a pool, installing artificial grass, or even repainting the facade of your home, as well as smaller structures, such as a garden or shrubbery around your front door.
Home improvement can mean a lot of different things, depending on your home's needs and your preferences. Think about your individual situation, as the pros and cons vary depending particularly on your budget. There are a number of smart upgrades that can give you a better quality of life in addition to boosting your home's equity without spending too much. One of the perks of owning your own home is the ability to improve it however you see fit, and there's no better time than the present to get started on some of the home improvement projects on your priority list. Whatever your requirements, handyman columbia md can help.
You may also like: How to Finance Home Improvement Projects