Click here to get this post in PDF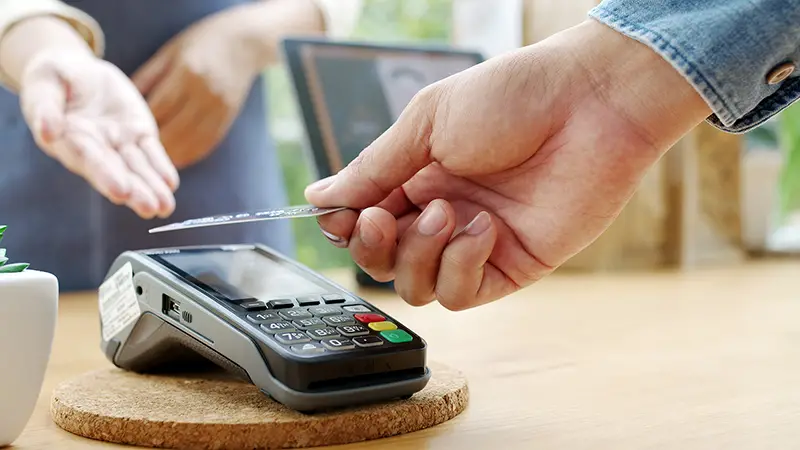 Running a small business can be extremely rewarding, but can also throw up unexpected challenges. One such challenge you may face is wondering how you should take card payments. This article will look in more depth at how to do this, as well as provide business advice on the benefits of card payments.
Why accept card payments?
Perhaps you are wondering why you would need to think about accepting card payments in the first place – the truth is, this is now the most popular way for people to pay for goods and services. Whether your business is online or in-person, or a mix of both, it is essential to offer your clients the most convenient way to pay. As we are moving towards a cashless society, many businesses have foreseen the new demand for card readers and other digital payment options, so ensuring that your company is keeping up with business trends is important.
Choose a secure supplier
Your first step when looking at how to provide card payment options is looking for a secure supplier. Not checking whether your supplier is secure is a bad business move all around, and can lead to money lost for you and your customers. When perusing suppliers, you should ask questions such as what kind of fraud protection they provide and whether they offer associated options, like payroll solutions. You may also wish to ensure that they can take credit and debit card payments, as well as those from mobile phones (an increasingly popular way to pay).
Consider costs and support
Owning a small business means watching every penny. When selecting a supplier for card payment solutions, you should not only look at the initial costing but at any ongoing costs. This may include charges that they take per transaction, as well as any hidden costs that could crop up. It is important that as a business you are consistently making smart investments, and legitimate suppliers will be transparent with these costs, and with elements such as payment processing time and what customer support they offer.
The benefits of Epos systems
An Epos (or electronic point of sale) system combines software and hardware in order to help your business be more efficient. The Epos system combines a card reader and software which allows the reader to be active. Many merchant service providers like Independent Merchant Services provide these systems which can provide your customers with the option to swipe their cards, use chip and pin, or do contactless payments. The transaction in question will be either accepted or declined quickly so that the sale can either be completed or terminated on the spot. Upon approval, the funds from the card will go into your merchant account before they are transferred to your business bank account- which usually takes just a few days.
The advantages of mobile card readers
If you often take payments on the road – such as if you have pop-up events – then a mobile credit card reader is a good idea. This is a small device that can be attached to your smartphone. It will then be able to pair with an app on your phone and accept credit and debit card payments anywhere with an internet connection. This can help to expand your business even further, and make payments easier for customers.
Benefits of merchant services
Using merchant services and specifically taking card payments can be extremely beneficial to your business. It provides your customers with a more seamless and straightforward purchasing experience and gives you the security of knowing that the transaction will be quickly accepted or declined. Offering this extra method of purchase can even boost sales, thanks to the ease of use, and increase your overall cash flow. If you are still relying on less modern forms of payment, this could be the perfect time to upgrade to taking card payments.
You may also like: Know the Merchant Services Intricacies of Credit Card Processing Service and Fees
Image source: Shutterstock.com