Click here to get this post in PDF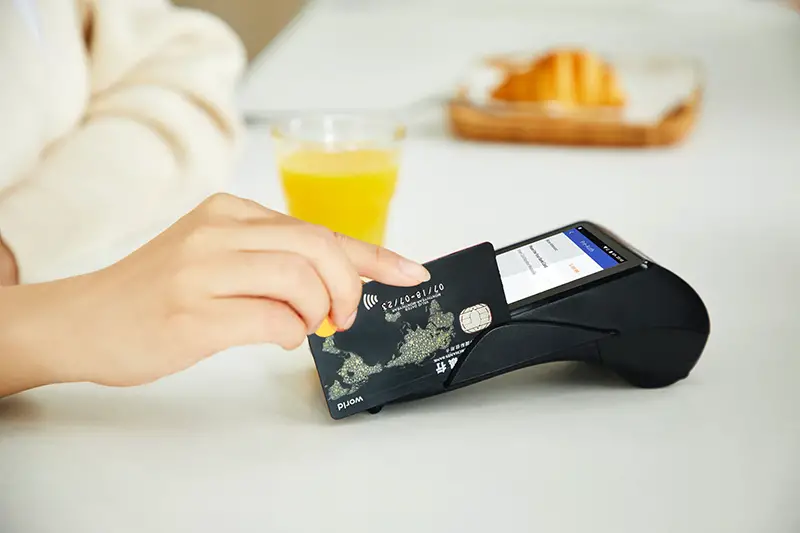 Merchant services offer credit card payments to help businesses. It is known as credit card processors. However, it is crucial to choose the appropriate merchant services before you consider taking payments from customers.  There are many merchant services available, and all are popular and proven products coming at reasonable fees. They all do the same things, but a little differently, and service businesses of particular types.
For processing small businesses with transactions per month below $5000, the right option is to look for a suitable processing option. Look for online merchant services offering a processor charging for each transaction a flat rate. They should not charge annual or monthly fees.
Business processing per month over $5000 must look for a processor offering few annual or monthly fees and interchange-plus pricing.
Also, look for merchant services offering processors with transparent pricing. Ensure they post the fees and rate on their websites.
Every business requires accepting debit and credit cards, but choosing a company for merchant services for small businesses may be tough.  
What Is Credit Card Processing Service?
Consumers are using different and more ways to pay for the purchase of goods and services. However, taking from a customer a payment requires the businesses to route the transaction, typically a merchant bank, a credit card processing service. 
With the growth of this sector, the services have become complex that it features limitations and hidden fees. Small business owners are the targets, and even new business owners become the victims. Fortunately, fair-minded processors are offering fair fees, transparency, and good customer service. There are POS systems, retailers, and also subscription services.
Whether it is credit card processing or payment online or on the street, accepting credit cards and processing payments is complicated. It is due to the inherent moving parts aspect of mobile credit card processing and merchant services. 
Most companies offering credit card processing services provide wide support to popular credit cards such as MasterCard, AmEx, Visa, and Discover, besides contactless payments, namely, PayPal, Apple Pay, and Android Pay. They represent the digital and mobile payment systems that are in use widely.
Likewise, there are various pieces of equipment involved in the point of sale terminals or doing business in the cloud exclusively, tablet, and for mobile credit card readers, virtual e-commerce terminals, and dip and swipe card readers.
About the credit card processing fees
The credit card interchange fees do not vary, and so all the processors pay the same. Different cards command higher fees if they are exclusive reward cards and corporate cards. An unavoidable fee is the chargebacks, and it varies with each processor. As a credit card company or a customer reports a fraud, the processor requires manual verification of arbitrating and the fraud. It is between the credit company and the merchant.
The fee is the profit earned by the processors. There is the subscription fee and transaction cost to add to the gain. It is best to stay away from bundled pricing, as it mostly includes qualified and non-qualified rates. Even certain transaction types cost more, while it is not transparent which transaction types or how much is the price hike.
Some merchant services providers offer wholesale rates. It implies passing the interchange fee without markup to the merchant but will charge a monthly fee as a subscription. They will balance the loss by adding a small transaction fee. It is a must to read the merchant agreement to know the hidden costs or the cancellation fees. It is a standard for processors to auto-renew contract or to give a 3-year contract. Make sure their procedure and new trend. 
Choosing the card processor is based on the number of transactions that you expect to process each month. Keeping it as a base, you can select the plan type. Consider the average amount of transactions, get their fees list, and ensure that the agreement does not permit to charge or increase the processor fees without notice or your consent.
It is good to buy the processing equipment for payment, and it is available with hardware providers and many companies. You can purchase basic equipment costing a few hundred dollars, an intelligent POS system as advanced hardware. This hardware is your best tool to keep account of your supply chain, back-end accounting, and cloud apps. Bear in mind; do not get carried away by the offer of 'free equipment.' It means you will get stuck in some expensive lease agreement.
You may also like: Best Credit Card Processing Companies in 2020
Image source: Unsplash.com