Click here to get this post in PDF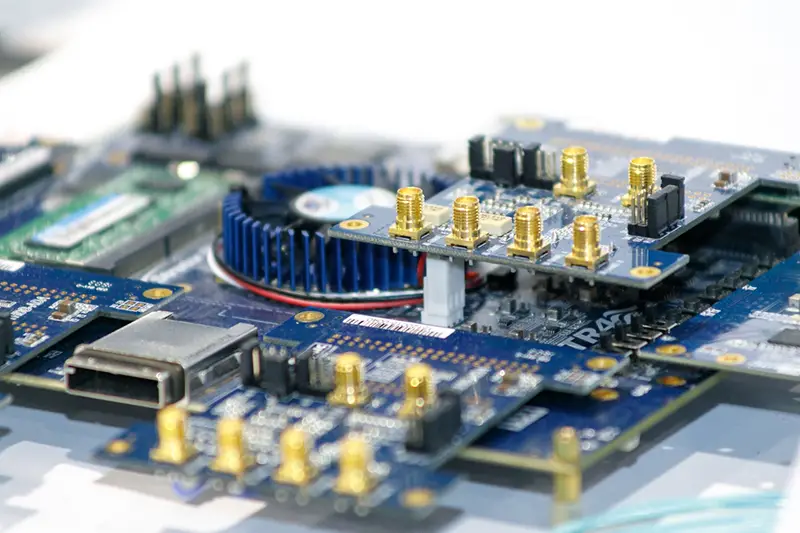 One of the more difficult challenges IT engineers and administrators face is disposing of used IT equipment. It must be done regularly to make way for new technology, but it can also get complicated.
Once the gears of formalities such as selling and financing are sorted, there's still a question of how best to erase sensitive data on hard drives or any removable media before recycling the equipment.
Regulations vary greatly depending on country and state, so finding reputable information about compliance with regulation can be difficult in itself. Finally, an accurate estimate of current market value is required when accounting for hardware replacement costs or repairs needed in a financial projection for a capital expenditure request.
With these considerations in mind, I will discuss some of the specific characteristics of breaking down an IT asset for sale, including data erasure practices and consultation with a technology asset disposition (ITAD) partner.
Factors to Consider When Selling Used IT Equipment
When selling any business asset, several factors need consideration before selling it to potential buyers. The following list explains some practical things to consider when selling personal computers (PCs) and IT equipment (such as network devices). These points can also apply if you look to off-lease your company's PCs instead of selling them.
Data erasure: One of the first steps should be to wipe all personal, sensitive, or confidential data currently stored on the equipment. This should be done carefully but also quickly, as you likely won't want to carry around any data storage devices containing very personal information after the sale has gone through.
Wiping an internal hard drive can take anywhere from 45 minutes to 2 hours, so it's vital for this step not to drag out unnecessarily long if possible.
In some cases, it may even be necessary to have a third party personally erase your drives for you to meet compliance standards with certain types of business deals – such as when selling a computer containing financial records or customer information.
In this case, the buyer will likely want to know that you deleted all data before they agree to purchase your equipment.
Compliance with regulation: Any time you sell an electronic device containing sensitive or personal information, it is incumbent upon you as the seller to ensure that the data has been destroyed – especially if it was formerly your company's property.
For example, in Europe, firms like yours are required by law to take "appropriate technical and organizational measures" against processing data without proper authorization. These regulations apply even if there has been no breach of security (and having a third party wipe one's drives for them is considered taking appropriate measures).
Therefore, any time your business deals with customers' personally identifiable information (PII), financial data, or trade secrets, hiring a third party to delete all of the data stored on your equipment entirely is likely necessary.
Market knowledge: It's vital for anyone looking to sell used IT equipment to do their homework first, as this will help them understand what they can realistically expect in terms of prices and resale rates.
A quick internet search such as typing used PC market + city name will yield valuable results. Many communities have local IT resellers who often buy used computers and other electronics from individuals and businesses alike.
Forums like TechSell can be helpful if you want more than just general research on selling personal computers and IT equipment. At first glance, these factors seem daunting. However, working with an ITAD partner will help you with compliance, documentation, and market knowledge.
What is the Solution? Invest in an ITAD Partner
If you're trying to sell your used IT equipment, it's essential to be aware of some risks in handing over sensitive business data without proper assurances.
An Information Technology Asset Disposition (ITAD) company offers many advantages for firms considering it equipment recycling to safely dispose of the company's old computers and other electronic devices, including:  
Documentation: The legalities of properly disposing of another business' property can be daunting if not done correctly. This is why most reliable ITAD companies will provide a Certificate of Destruction or similar proof that all confidential information has been removed from your computer equipment before they take possession.
Compliance: Your current business may have contracts requiring that any used equipment sold to another party be sanitized to ensure proprietary data isn't compromised. An ITAD partner can help you meet your contractual obligations to dispose of old or obsolete company property.
Metals Recycling: Many companies, regardless of their location or industry, are recycling more computers and other electronic devices than ever before due to the precious metals they contain. If you're strictly looking to recycle electronics, an ITAD firm will be able to use many of the parts in refurbishing new equipment instead of sending them into a smelter.
With all these benefits, it's clear that finding an ITAD partner doesn't need to be complicated. The right firm should offer services that fit your goals for selling or disposing of your company's used IT equipment and provide a Certificate of Destruction, so you know your data is safe.
Document Your Equipment Before You Sell
Before selling your old equipment, you should record the serial numbers and other identifying information to streamline the post-sale process. This will make it easier for buyers to register their purchase with the original manufacturer.
If possible, take a picture of each piece of equipment from multiple angles so that both sides can be seen clearly. Some people choose to include photos of the inside (especially if they are easily identifiable/unique). This extra effort may not seem like much now, but it could save hundreds of hours later!
Conclusion
Remember not to overlook the finer details when you decide it's time to sell your used IT equipment. Data erasure is one of those crucial factors that can impact how much money you get for your items and who buys them. If compliance with regulation is essential to you, investing in an ITAD partner will be helpful.
Documenting what data was stored on each device before selling also ensures that buyers are aware of any risks they may take by purchasing from you directly or through eBay auction listing services.
With just these few tips, we hope we've given some guidance for when it comes down to deciding whether or not now is the right time for your business to unload its old inventory. And if it is, make sure you don't take any shortcuts when selling. You could lose thousands of dollars otherwise.
You may also like: 5 Expert Tips for Selling Your Software Online
Image source: Rawpixel.com