Click here to get this post in PDF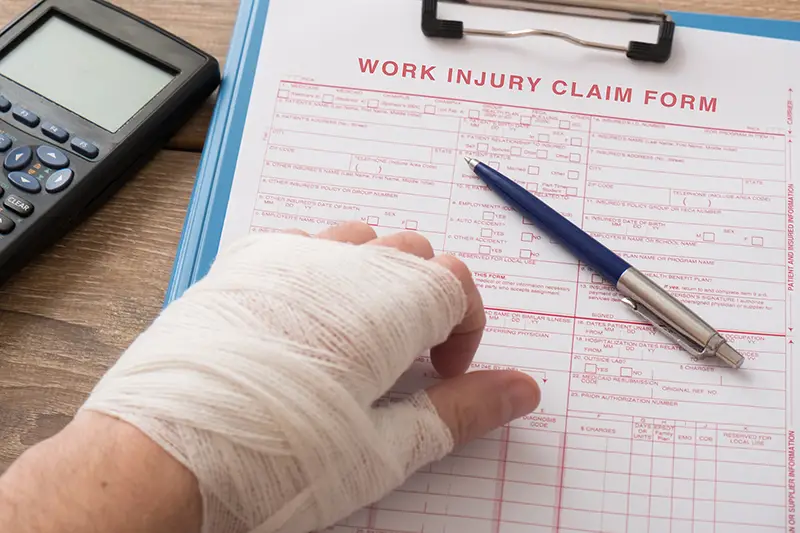 There are a lot of industrial fields in the world where a worker is exposed to physical risks. In such industries, every worker should have insurance. Hiring a work injury attorney can become necessary in case you meet with an accident in your workplace. To know more about the attorneys, you can visit this blog.
The main reasons why you should hire a work injury attorney are given below in detail. Sometimes it can be an emergency condition when you need to call such an attorney. Therefore, it is always better to go through the important things early. 
1. An Attorney Can Get Your Compensation at the Earliest
If you ever face a situation where you need compensation for an injury as a worker, an attorney can help. He can listen to you and make the legal papers for your case. This can help you get the compensation money at the earliest. 
2. Can Take the Right Path to Place Your Claim
It can be tough for any person who does not know legal proceedings to place the claim for workers' injury compensation. An attorney can be helpful in this case. He is someone who knows all the rules to place the complaint. Moreover, an experienced attorney makes sure that you get the deserving amount as compensation and not less than that. 
3. Can Ensure You Get Your Rights
Generally very rare, but in some cases, the company tries to escape a claim complaint. You should hire a legal expert in this case. As a worker, you can get injured and lose the ability to work anymore. The primary thing you might need in such a scenario is your compensation. 
Suppose your insurance company does not provide you with the deserved amount as per the law. An attorney can make sure you get your right. At times, these trials might take a long time, so you should always keep the trust in someone you hire. 
4. Your Get Added Benefits with the Support of the Attorneys
In many cases, you can get better treatments while being injured as a worker due to the assistance of a workplace injury attorney. This happens as these lawyers know better avenues that can provide proper treatments to the workers. As you hire an attorney, try to know if he can provide such assistance. 
Mostly, you can end up reaching a proper hospital after being injured with the lawyer's support. Always expect to get a proper diagnosis and quick recovery from your injury in such hospitals. 
Generally, experienced lawyers have a proper network, and they can apply some of them instantly. However, you should mind checking their charges and make sure the pay structure is affordable for you. 
Conclusion
So, it is now clear to you if you must hire an attorney after getting injured in the workplace and expect to get compensation. Visit this blog if you want to know more about the lawyers who work in this field.
However, you can just go for a random search on the internet for more options. We always recommend you get the service from a local lawyer as you can meet him any time you want.
About the Author
Shrey Jain is the Co-Founder of Writofy & a Chartered Accountant who works with a team of creative content writers. He holds a forte in creating informative content on niches like crypto, business, fintech, digital marketing, and several others. In addition, his willingness to learn and share his knowledge can immensely help readers get valuable insights on varied topics. 
You may also like: 5 Reasons Why You Should Consult A Personal Injury Lawyer For Workplace Related Accidents
Image source: Shutterstock.com