Click here to get this post in PDF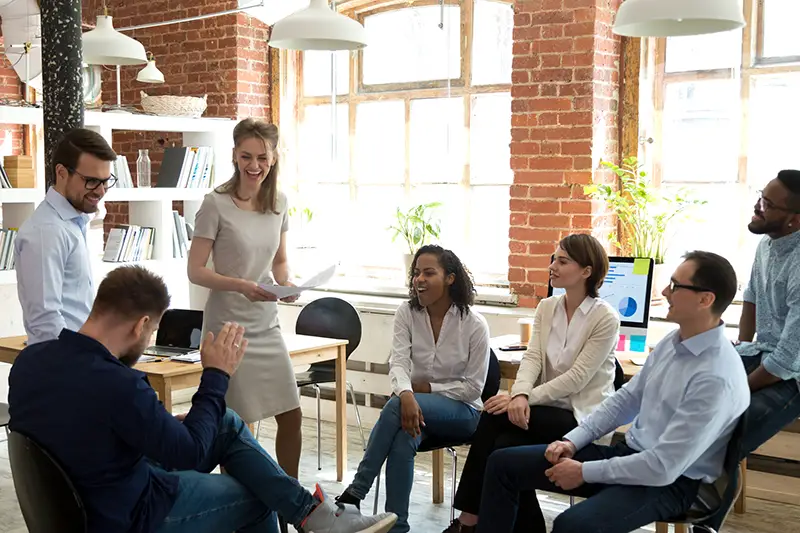 A successful business organization realizes that its employees are its biggest strength. No business owner or entrepreneur can individually steer a company to success. There are just too many things to take care of when it comes to running a result-oriented and successful business. 
Many business organizations try to work actively towards hiring the best HR teams and investing in learning and development. However, when it comes to higher-ranking officials and managers, it is very difficult to ask them to keep improving themselves. 
This is where well-established, reputed and credible Corporate Training Programs such as that offered by International professional corporate training, hansen beck come into the picture. These programs can prove to be instrumental when it comes to helping higher levels of management hone their leadership skills. 
In this article, we are going to shed light on five things you should know about Corporate Training Programs. We speak with experts at  https://aventislearning.com/ and understand what makes them such a highly desirable option for businesses. 
Corporate Training Programs: What are they?
The world of business is changing and evolving at breakneck speeds. Newer technologies, management styles and digital options are coming up as dime a dozen. 
In order to get the best from your organization and its employees, a business needs to keep adapting and evolving. For heads of the different departments, taking out time from their day-to-day schedules can be tough. 
Secondly, they might not like the HR professionals (who might be much junior to them) to keep advising them on what needs to be done. This might create internal friction and rifts between team members and departments. Exclusive Corporate Training Programs can come in handy when it comes to leadership skill development, management fortitude, and more. 
The best Corporate Training Programs come with Certification Courses that allow professionals to improve themselves. Data Analytics, Cybersecurity, Remote Working Tools, and Workflow Assignment Software are some programs and certifications that these courses offer. 
List of 5 Important Things you need to know about Corporate Training Programs
1. Essential for the Growth of a Business Organization- 
The world today is increasingly competitive. If you and your employees are not at the top of your professional game, you stand to lose market share, clients, and revenues. With an ever-evolving customer base that expects nothing but the best, all the employees need to be trained adequately. In other words, the growth of a business depends on this in a major way. 
2. Understanding of New Technologies and Digital Frameworks- 
Imagine running a business a decade back. Websites were a novelty and people used social media for fun. Cut to 2021 and technology is playing the most important role in changing businesses. It is helping promote efficiency, improve productivity, and open up new channels for customer reach and acquisition. Knowing about them is imperative for success. 
3. Passing on the Knowledge to Junior Employees- 
A leader needs to be on the top of their game if they are to impart the best knowledge to those below them. Younger corporate professionals are more inclined toward technology since they have grown up using the same. This is why senior executives need to demonstrate their expertise in this field. They need to set an example and lead from the front. 
4. Creating Engaging Group Learning Experiences- 
Companies can ask Corporate Training Programs to come to their offices and engage in the processes. This can be a monthly routine that can be done once a year. This is a great way to boost collective engagement and promote unity among the employees. Fun group activities that are centered on new learning and development can help the organization grow as a whole. 
5. Producing a Future-Proof Business Organization- 
For an entrepreneur or a business owner, one of the major challenges is creating a business that endures. This means working with a framework and a set of patterns that will not become obsolete two or three years down the line. A Corporate Training Program can help in this regard with emphasis on the present and future mediums and technologies, it can prepare the employees. 
The Bottom Line
Businesses do not think twice about investing in Corporate Training Programs. They know that they will significantly stand to gain from the value addition of skills that such programs bring. At the end of the day, every business wants to get 3x or 4x out of their employees. One way to achieve the same is by allowing them to develop thanks to Corporate Training Programs. 
You may also like: How To Get A Fabulous Corporate English Training Course On A Tight Budget
Images source: Dreamstime.com