Click here to get this post in PDF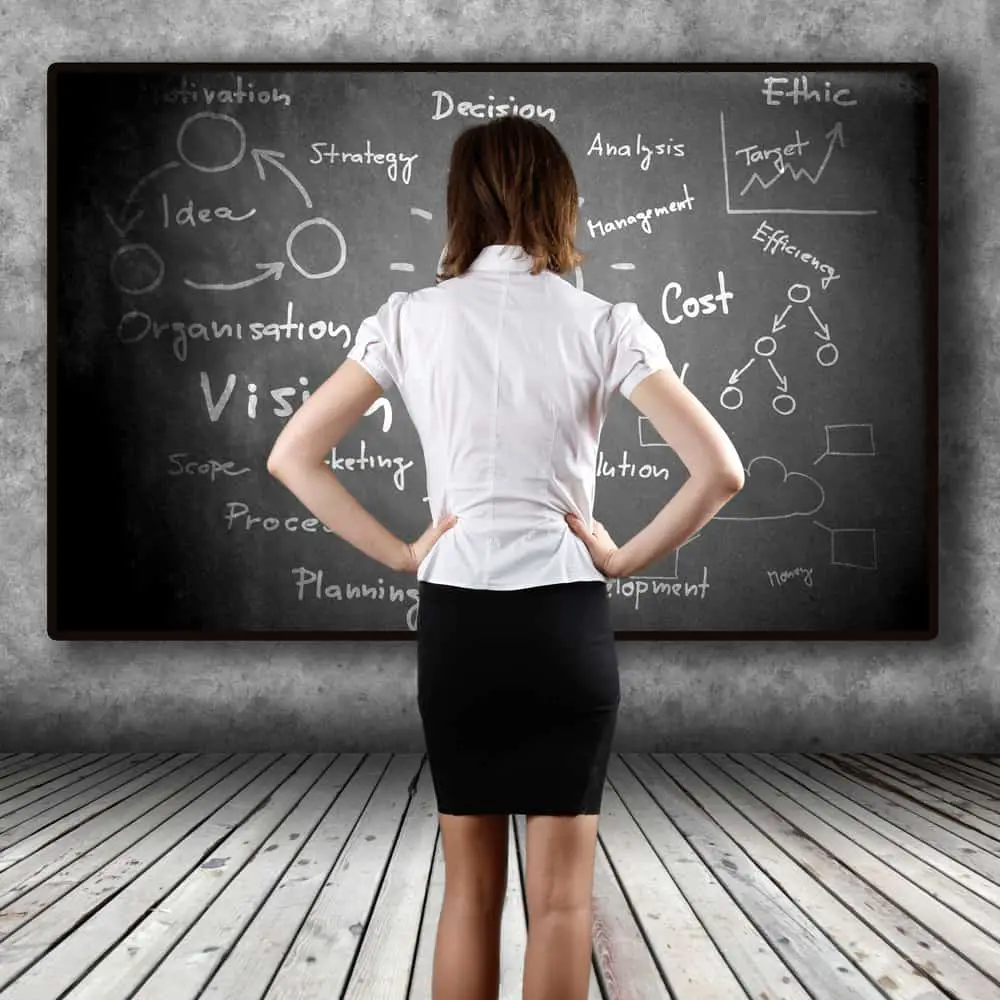 This article contains affiliate links. For more info, see disclosure.
You've been in business for a few years or perhaps a few months. You're a student thinking of running your own business in the near future. You're perhaps a highly skilled professional who lacks the motivation to do better or you just don't know what to do next career-wise.
These scenarios are quite common. They are global experiences that force business people to assess, evaluate then execute a plan of action because doing nothing; changes nothing. Here's a 3 stage solution to take you from where you are to THE place that you visualise you ought to be:
Deconstruct
Clearly identify your skill / unique selling point or product. Ascertain what makes you, what you sell or what you do so special. What makes you stand out? Can your product be differentiated? Why should people engage with your business? How do you add value to their experience? Examine whether your company culture hinders or helps the business.
Let me put it another way.
Think of your favourite meal – pick the ingredients apart – think of the provenance of each item. When you isolate the ingredients you get a deeper appreciation for what they contribute to the nice meal you were thinking of. When you break down all the things you do or products you sell by asking the difficult questions and analysing the measurable results; you are left with the essence of what makes you or them unique. This uniqueness, with intelligent planning, equals significant profit.
Rebuild
There must be a clear correlation between all aspects of what you represent. Your brand, logo, website, social media presence, philanthropic involvement, ethos, customer care, press briefings, mission statement and corporate culture should reflect (to varying degrees) who you are and what you represent. In Greek mythology the phoenix was destroyed by fire only to return as a stronger and wiser version of itself. Moral of the story: it changed though its essence remained.
So you've had a period of self/collective reflection and want to keep up the momentum by organising based on what you've learnt. This is the time to implement what you have learnt or deduced. It's time to visualise and actualise or plan and do. Working hard and putting in long hours is not be confused with getting positive results. Efficiency is not the same as hard work. Implementing a practical strategy based on what you've rebuilt after deconstructing where you were is a recipe for success and continual profit. The key is, therefore, in asking the relevant objective questions to extract the best, well thought out answers to ensure company growth and increase market share.
These three tools to increased productivity will work for your business as well as your personal development. You are the best advert for your business and ambassador of your brand. Keeping close tabs on the microcosm aspects of your growth will lay a productive foundation for all the tangible, macrocosmic progress you may desire. Being honest about your business in the short term saves time in the medium to long term. Potential customers are focused on an instant, cost effective solution to a specific need so properly preparing yourself to be an industry expert to meet such a need simply makes sense. Right?
You may also like: What You Need to Start Your Own Lorry Business
About the Author
Malik Muhammad was raised and educated in Jamaica, read law in London and the author of 'Empower Yourself to Succeed'. He created The Empowerment Mastery System to influence, help and inspire businesses to cultivate their visions in a specific time frame. Malik enjoys vegan cooking and quad biking. He is an after-dinner speaker, event host and convenes empowerment seminars internationally.