Click here to get this post in PDF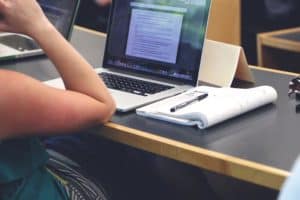 Do you know that graduates who have an associate of arts degree can start earning up to $50,000 per annum?
A survey by the Bureau of Labor Statistics suggested that the career opportunities for associate of arts degree graduates will increase by 17.6% in next 3 years.
In the last 10 years, there has been a 56% increase in graduates of this particular discipline. Not only can choosing an associate of arts degree lead to better career options, it only takes two years to complete. This degree is studied between completing secondary education and starting a bachelor's degree. Furthermore, the studies are conducted in community colleges, junior colleges, and in vocational as well as technical schools.
Many countries offer this degree including the US, Canada, Hong Kong, Australia, the Netherlands and the UK. The overall aim of the programme is to provide students with basic academic and technical knowledge in their area of interest. As a result, students will either be able to obtain the job they want or find the best career option for themselves. This is a great option for students who did not do as well as they hoped in their secondary school exams. After completing this degree the student will find they have more options when choosing a bachelor's degree.
Benefits of studying an associate of arts degree
Graduates with the degree easily secure jobs;
The programme is very affordable;
The credits awarded can be used to gain admission into a good university for a bachelor's degree;
Courses offer flexibility as a lot of the studying can be done online;
Students excel in business-oriented and management-oriented skills;
Graduates with an associate degree earn more by comparison to high school graduates;
Unemployment risk is low.
The benefits of studying for an AA degree are clear. It is important that before undertaking the programme, you consider what career options are available from the different streams of an associate of arts degree.
Available streams in associate of arts degree
There are three available streams in an associate of arts degree:
Associate of Arts in Business
Associate of Arts in General Studies
Associate of Arts in Accounting
Career options in business stream
After complete the degree in AA in business, you can get a job as a:
Service manager
Cost estimator
Sales manager
Career options in accounting
Career options in general studies (the job options in this stream are not available after completing the associate degree. Therefore, after finishing this program in general studies, it is recommended that you complete a bachelor's degree.)
After complete the degree in AA in Accounting, you can get a job as a:
Financial planner
Account payable clerk
Account executive
Certainly, there are many schools and technical institutes that offer an associate degree in arts. Your future and career depend upon the programme and the school you have chosen for your associate's degree. You should focus on the career path that you have decided for yourself and which type of AA degree is required to meet your goals.
Hopefully, you now have a clearer view of the different career options available to you if you complete an associate of arts degree.
You may also like: Why should you pursue a Masters in International Business (MIB) in Germany?