Click here to get this post in PDF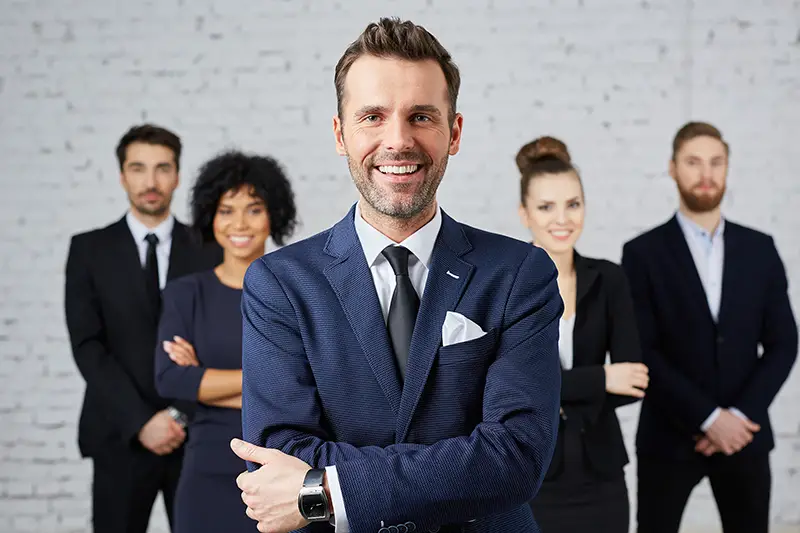 The business world, not unlike other parts of society, was flipped on its head by the COVID-19 pandemic, and many changes that occurred are expected to stay in place even after the vaccines have played their parts, and society reverts back to some sort of normalcy. 
Remote work is one of these expected trends, and from maintaining a productive morning routine even though you don't really have to get dressed, to expanding business across the globe with digital advancements, adjustments related to the remote workplace are aplenty. Both domestically, and abroad, ethical leaders make for ethical teams, and honesty and fairness are the marks of any great relationship, business or otherwise. 
Here are seven habits to develop in your own leadership teams, and to look for in potential hires as your business continues to grow. 
Respect
The ability to show respect and fairness to potential customers and clients is obviously an important trait for anyone with a client-facing job, but the best leaders treat their employees with the same respect, or even a touch more in situations where said employee may need a leader's support beyond the regular scope of their business relationship. Compassion and a genuine interest in colleagues is a great mark of a respectful leader. 
Team-focused
Aligning with the respect mentioned above, leaders who are ethical also make it very obvious that the team is their focus, not themselves. By enabling team members to perform at their highest level through trust, and providing the necessary tools, a leader also enables the members of that team to better themselves and advance their own careers. Any true leader will be happy to see a colleague succeed no matter what, even if with another team who has an opening at a higher level. 
Strict Against Ethical Violations
To truly gain the trust of your team, it's important to occasionally show that you mean business in regards to the honesty, respect, and fairness an ethical leader often touts. When someone at your business lies or disrespects a co-worker, a no-tolerance action should be taken swiftly against that individual. Even in punishment, however, respect is important, and the actions should be informative and corrective, not simply punitive. 
Decisions Made with Values in Mind
Though the bottom line of business is, indeed, the bottom line, no amount of dollars should trump the values of a company that are laid out in a credo. An ethical leader will possess the ability to look past dollar signs when dealing with individuals and businesses who do not preach the same levels of ethics and fairness that your team holds true. 
Eat Last
Perhaps the most telling trait of an ethical leader is their ability to give themselves the toughest jobs, or at least explain to, and reward an individual who draws the proverbial short end of the stick. Whether local or global business leaders, the "eat last" mentality will almost certainly garner respect from your team members and is also something potential clients notice and appreciate. If the team has to work Saturday, a good leader will be the first one there and the last one to leave. 
People Over Profit
This piggybacks off of the value-based decision making, but ensuring that your team is happy is truly a win-win situation. Satisfied employees stay with companies, and companies with high retention rates are more alluring to future employees, as well as more profitable, as training times and turnover duties can be minimized. 
Preach Equity
Another win-win situation involves diversity and inclusiveness. A leader who not only hires with these things in mind but also makes a conscious effort to increase cultural awareness around the office (and beyond) is a leader with ethical standards and their team in mind. Ultimately, this plays a similar function as putting people before profit, as it lets your team know that values and hard work are all that is important when it comes to your expectations. 
You may also like: 4 Ways to Improve Your Leadership Skills
Image Source: Shutterstock.com