Click here to get this post in PDF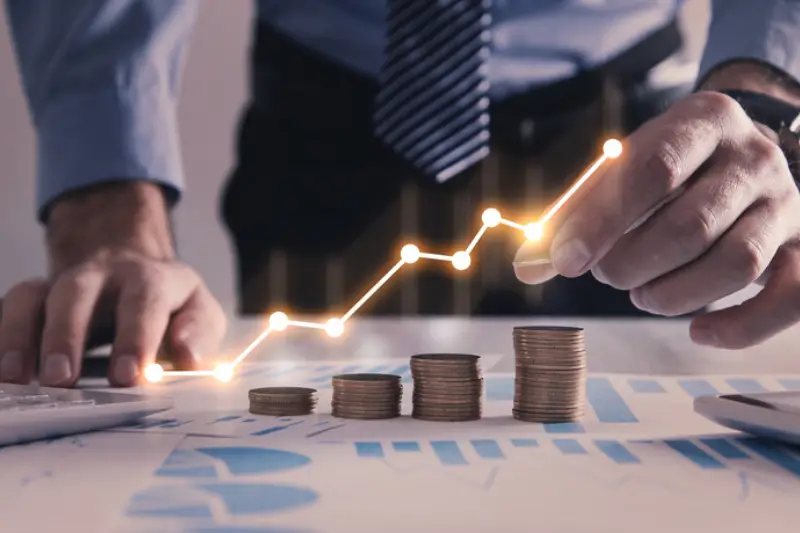 Financial planning plays a crucial role in achieving one's dreams and aspirations. Setting clear financial goals allows individuals to create a roadmap to reach their desired destinations. Among the various investment options available, Systematic Investment Plan (SIP) in mutual funds has gained significant popularity due to its simplicity, affordability, and potential for wealth creation. 
A SIP calculator is a valuable tool that can help individuals understand the potential returns on their investments and chart a path to realizing their dreams. Let's explore the importance of financial goal-setting, the benefits of SIP, and how a SIP calculator can aid in achieving your dreams.
Importance of Financial Goal-Setting
Setting financial goals provides direction and purpose to your financial journey. Whether it's buying a dream home, funding your child's education, retiring comfortably, or going on a world tour, defining specific financial objectives helps you allocate resources efficiently. Without clear goals, you may find it challenging to stay motivated, track progress, and make informed investment decisions.
Advantages of SIP in Achieving Financial Goals
1. Rupee Cost Averaging: 
Investing through SIP enables you to invest a consistent amount of money at regular intervals, irrespective of the market conditions. During market downturns, your fixed amount can purchase more units, while during market upswings, it can buy fewer units. This approach helps to even out the purchase price over time, lessening the impact of market instability and potentially resulting in greater returns.
2. Compounding Effect: 
SIP investments benefit from the power of compounding. As your investment grows, the returns from the previous periods also earn returns. This compounding effect accelerates wealth accumulation over the long term.
3. Disciplined Investing: 
SIP instils financial discipline, as it encourages investors to invest regularly, regardless of market sentiments. This regular and consistent approach helps individuals stay committed to their financial goals.
4. Affordable Investment Option: 
SIPs allow investors to start with a minimal amount, making it accessible to people from all income brackets. This affordability factor enables individuals to begin their investment journey early, maximizing the benefits of long-term compounding.
The Role of a SIP Calculator
A SIP calculator is a user-friendly tool offered by mutual fund companies and financial websites. It assists investors in estimating the potential returns on their SIP investments based on different variables such as the investment amount, investment tenure, expected rate of return, and frequency of investment.
1. Setting Realistic Goals: 
With a SIP calculator, investors can determine the required monthly SIP amount to achieve their financial objectives. It helps set realistic goals by showcasing the amount needed to meet specific targets, whether buying a house, funding education or building a retirement corpus.
2. Comparing Investment Scenarios: 
The SIP calculator allows investors to compare various investment scenarios by adjusting the investment amount or tenure. This feature helps individuals choose the most suitable SIP plan that aligns with their risk tolerance and financial capacity. You can check the market details through the stock market app. 
3. Understanding the Power of Compounding:
Using a SIP calculator, investors can visualize how the power of compounding works over time. It demonstrates the impact of staying invested for the long term and how even a small increase in the rate of return can significantly boost the final corpus.
4. Course Correction: 
Life circumstances and financial goals may change over time. A SIP calculator enables investors to adjust their investment plans by recalculating the investment amount or tenure based on the new objectives.
Conclusion
Achieving financial dreams requires a well-thought-out plan, and setting clear goals is the foundation of this plan. SIP in mutual funds has proven an effective investment tool, providing benefits such as rupee cost averaging, compounding, and diversification. A SIP calculator is an essential companion for investors, as it empowers them to understand the potential outcomes of their investment decisions and make informed choices. By harnessing the power of goal-setting, SIP investments, and using a SIP calculator wisely, individuals can steadily work towards achieving their dreams and securing a financially sound future.
Disclaimer:This article is not intended to be a recommendation. The author is not responsible for any resulting actions of the company during your trading/investing experience.
You may also like: What is financial planning, and how can you create one?
Image source: Depositphotos.com