Click here to get this post in PDF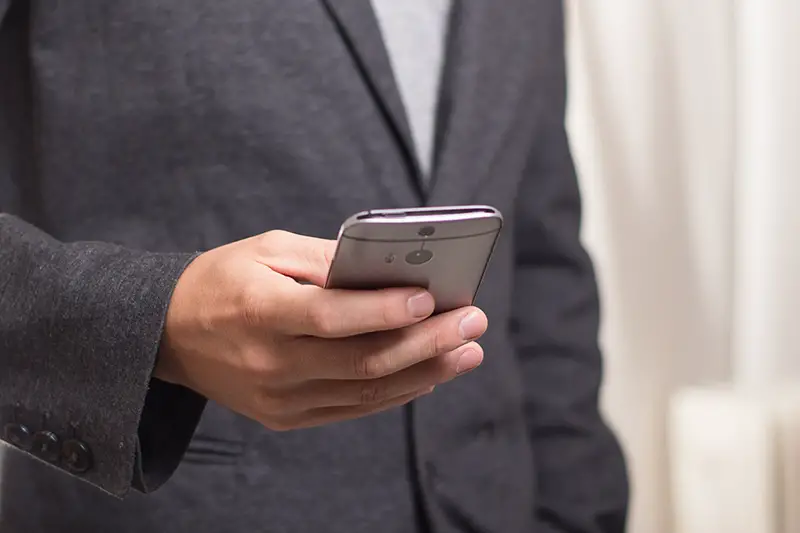 In a recent survey of 1,000 employees in the UK, 67.4% were found to use their mobiles for work purposes, as a Facilities Management Journal report indicates.
However, as – according to the same report – 88% of UK companies were inflicted with security breaches in 2020, there's a strong onus on UK employees being careful with how they use smartphones for corporate productivity.   
You might even want to invest in a separate, dedicated smartphone for work – but, if you do, make sure that this device comes with all of the following security features. 
The latest security updates for your mobile OS and apps 
You might habitually hold off installing software updates on your phone out of a belief that you'll simply 'get round to it later'. However, these updates often include tweaks to the device's security – and, the longer you leave security holes unpatched, the likelier your phone will get hacked.
Your device's OS (operating system) might include a setting somewhere allowing you to have those holes patched up automatically as new security updates are rolled out.
Mobile device management (MDM)
Chances are that your business already uses Microsoft's Office 365 software suite – in which case, you and other workers at the business should already be able to utilise MDM features via Mobile Device Management for Office 365.
Though standalone MDM products do exist, you should resist taking up any of these if you already have the above-mentioned Microsoft offering, which Business News Daily calls "far more suitable for most small business owners". 
Cloud backup 
Unfortunately, no matter how diligently you endeavour to protect your data, you can't entirely rule out the possibility of it getting deleted from your work smartphone. Hence, you should always back up the data on that phone as a matter of routine.
Yes, the word 'always' rather than 'regularly' was used there – because it is possible for a phone to be configured to automatically back data up to a cloud storage solution. If you have an iPhone, for example, you could use iCloud. 
Antivirus software
The rather locked-down nature of the iPhone operating system iOS means that the concept of even needing antivirus software on that platform is pretty alien. It can be a very different matter on Android, however – for which various antivirus apps are available.
These include apps from Avast, McAfee and Panda. The right choice of antivirus app for your Android handset could enable you to scan files for malware before you open them. 
A multifaceted mobile security toolkit 
One good example of this would be Samsung's Knox Suite. This toolkit includes Knox Platform for Enterprise (KPE), which packages data protection, customisation and management capabilities – while IT managers can use Knox E-FOTA to schedule software updates. 
Rest assured that Samsung phones are already supplied with monthly security updates, including ones from both Google and Samsung. However, by picking up one of the South Korean tech giant's Enterprise Edition smartphones, you could also get a free year of Knox Suite, as this article on Samsung's Insights website points out. 
You may also like: Business Security: 5 Ways to Defend Against Cyberattacks
Image source: Pixabay.com