Click here to get this post in PDF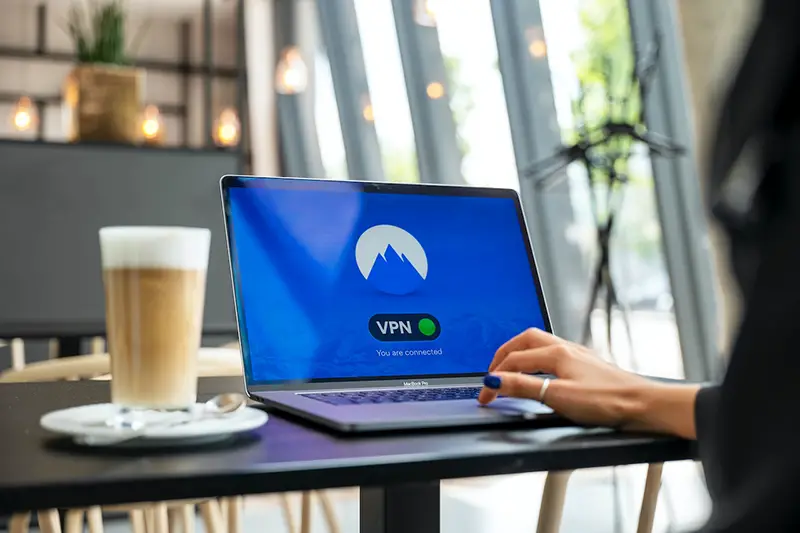 VPN technology has been around for more than two decades. Currently, consumer-grade VPNs are widely used for cybersecurity and privacy protection benefits. Many use them to hide their IP address. Meanwhile, others enjoy the ability to bypass geographical restrictions.
Over the last several years, the technology advanced with new features to apply to business needs. This year in February, NordVPN – a well-known VPN service provider – launched a threat protection feature. Functionally it resembles an antivirus and could very well be used for employee device protection.
While consumer-grade VPNs might not be sufficient for large corporations, they provide enough benefits for small or medium-sized business (SMB) owners.
Firstly, let's examine why SMB owners should worry about cyber threats.
Cyber threats for SMBs
According to Forbes, cybercriminals target small businesses more often than large companies. The risk of targeting SMBs is negligible and outweighs the possible gains. SMBs often lack the resources to build a robust cybersecurity system, which, in turn, makes them an easy target. Covid-19 further worsened the situation. The main reasons to target SMBs are:
SMBs often wrongly assume they're too small to be targeted;
They often lack the resources for cyber threat protection;
They use outdated and unsupported software;
The transition to remote work during Covid-19 was not done properly.
Cyber attacks against SMBs can be devastating, with 60% not recovering after a successful data breach. However, protective measures can be easy to implement and affordable. Many professional consumer-grade VPNs can protect your business against the most widespread cyber attacks. Here are three ways to use a VPN for SMB cybersecurity.
1. Remote access security
In 1996, Microsoft developed the first VPN. Its primary function was to grant safe remote access to its intranets. The same applies to commercial VPNs nowadays. They reroute user traffic through a secured VPN server, encrypting it along the way. Instead of only securing employee devices and the data stored on them, the VPN server secures all online traffic. So without investing in expensive hardware, you can benefit from the professional cybersecurity of the VPN server.
Encryption is no less critical. Remote employees frequently use public Wi-Fi. For example, many employees like to do their work from the comfort of a coffee shop. Cybercriminals know this and often install tracking software on unprotected public networks. VPN encryption ensures they can't decipher the data.
2. Malware protection
Malware protection used to be a task for antivirus software only. But this is no longer the case. Some VPN providers stood up to the challenge of protecting user devices against malware. There's a good reason for that.
Firstly, VPNs deal with online communication. They control user traffic coming from the device. They manage it until it reaches the VPN server and target destination after that. Then, whatever is sent back to the device is sent through an encrypted VPN tunnel.
Back in the day, antiviruses and firewalls alerted the user if there was a malware threat. But since VPNs handle most of a device's online communication, it made sense for them to take on these tasks as well. With a VPN, SMBs can benefit from real-time online threat protection. Furthermore, there's no need to invest thousands of dollars into pricy software. Keep in mind, though, that not all VPN services offer additional antivirus-like threat protection.
3. Avoid geographical restrictions
The primary function of a VPN is to hide the original IP address. Once it's hidden, it is substituted by the VPN server's IP address. Many cybercriminals hunt for original IP addresses. With them, they can track user data over the internet. They can even obtain an actual geographical location, which poses numerous risks for small business owners. 
Hiding your employees' IP addresses will help you avoid unnecessary risks. If your VPN service provider supports split tunneling, you can combine cybersecurity with comfort. With split tunneling, you can send confidential business traffic through a VPN server and retain your original IP address for other services that require it.
Bottom line
Cybercriminals would rather target SMBs than large corporations. The reason is simple – SMBs are usually unprepared for cyber attacks and are easier to penetrate. But by implementing a well-developed VPN service, you can instantly boost your SMB security.
Good VPN service providers have the resources to implement the latest encryption algorithms. And they continuously update their software against the latest threats. So obtaining one for an affordable price can deter most attackers and save you money in the long run.
You may also like: ProtonVPN Free Trial: What to Expect
Image source: Pexels.com