Click here to get this post in PDF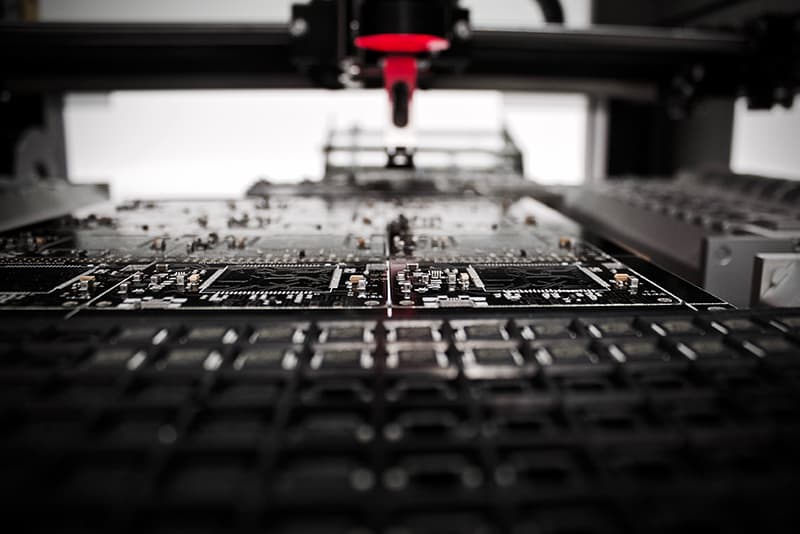 Advances in technology and general improvements in manufacturing processes have changed the landscape of the manufacturing industry but this progress has created new challenges too.
Companies like A&A Machinery are often tasked with moving heavy manufacturing equipment to new locations as part of the changes taking place, which often involve upheaval in the form of relocation to bigger and better facilities, and the aim is always to create minimal disruption to production targets.
Here is an overview of some of the fundamental challenges that the manufacturing industry is facing up and how these obstacles to progress are likely to be overcome, including a skills shortage that needs to be addressed, and a look at how technology is reshaping the industry.
Not enough skilled labor
Even though automation is a major factor in the future of manufacturing there is still going to be a heavy call for a labor force that has the skills required to support and operating the machinery that is now becoming commonplace in factory environments.
If some industry forecasts are proved correct there could be a substantial labor shortage building up over the next decade, with several million unfilled vacancies creating a big industry headache.
It is not just about numbers though, as a new labor force for the future requires a different set of skills to their predecessors.
An analytical and mathematical mind is now considered more of an asset over physical capabilities on the production line and savvy employers are seeking to retrain their unskilled workforce to plug the potential skills gap created by technology.
Big data will play a huge part
There is a virtually unstoppable growth in the number of smart machines connected to the internet in our homes and manufacturing companies have also embraced this technology.
The use of data will enable companies to predict maintenance issues and find ways of improving efficiency using analytics to guide them in their decisions.
The use of real-time data will allow manufacturing companies to be more proactive rather than reactive when it comes to production issues and challenges.
A way to meet tight deadlines
The manufacturing industry never stands still for long and there are always fresh challenges to be met on tight deadlines when it comes to figuring out how to get a new product onto the production line and out to the customer in the shortest time possible.
Project management software is predicted to be the main tool that allows manufacturers to make those all-important deadlines which are often so crucial to the profitability and success of a product and the business itself.
There are a lot of different components that all have to align in order for a project to work and project management and automation software will be able to let manufacturers see their idea through with less risk of delays and lost revenues.
An upgrade to customer service is needed
One aspect of manufacturing that appears to have been slightly left behind amidst all the rapid progress in machinery and processes, is good old-fashioned customer service.
It is probably fair to say that the manufacturing industry has been guilty of taking its eye off the ball when it comes to customer service, as the focus has been more on producing quality products and preserving profit margins by finding ways to maximize revenue.
The point that needs to be remembered is that if you are not keeping your end-customers happy and engaged it is going to have an impact on sales at some point.
It is frustrating for customers to find that they still need to use the phone in many cases when they want some product information or to provide some valuable feedback.
What we are now seeing is a change to this situation and manufacturers creating a system where manufacturing partners and customers, anyone in the chain, can be connected via a single portal.
An application such as Microsoft's Dynamics 365 offers this level of connectivity and lets sub-contractors track or accept work, or customers log inquiries, all within the one system.
This sort of move will bring the customer service experience in line with other improvements that have already taken place in this sector.
Facing up to global competition
There is no doubt that this is now a global marketplace and that means manufacturing companies have to be ready to face competition from different parts of the world as well as rivals in their own country.
It was not that long ago that the United States was top dog in the manufacturing sector, but that position now belongs to China, although much is being done to regain that prime position.
The whole point about this challenge for dominance is that the manufacturing industry will need to take full advantage of the technologies available and the talent that is there to maximize the opportunities presented.
Price wars are almost inevitable when you consider that in a global marketplace there will be countries where labor costs are cheap enough to counteract any inefficiencies they suffer through lack of technology.
It is likely that in order to retain that competitive edge and maintain a decent level of profitability, manufacturers are going to have to look at ways of shifting production to higher value products, using advanced products and processes as a way of counteracting the price pressures that now exist in the marketplace.
It has been predicted that the size of the connected products market will continuing growing globally and a report suggests that 92% of successful manufacturing companies have already laid out their digital blueprint for the future and many are already on that path to take full advantage of what technology promises to deliver.
It is a constant challenge to maintain market penetration and dominance even with established products, let alone creating new ones from scratch, but the manufacturing industry, in general, appears to have identified the challenges and is taking steps to implement the changes needed for future growth and success.
You may also like: Services that can Streamline your Business for Efficiency