Click here to get this post in PDF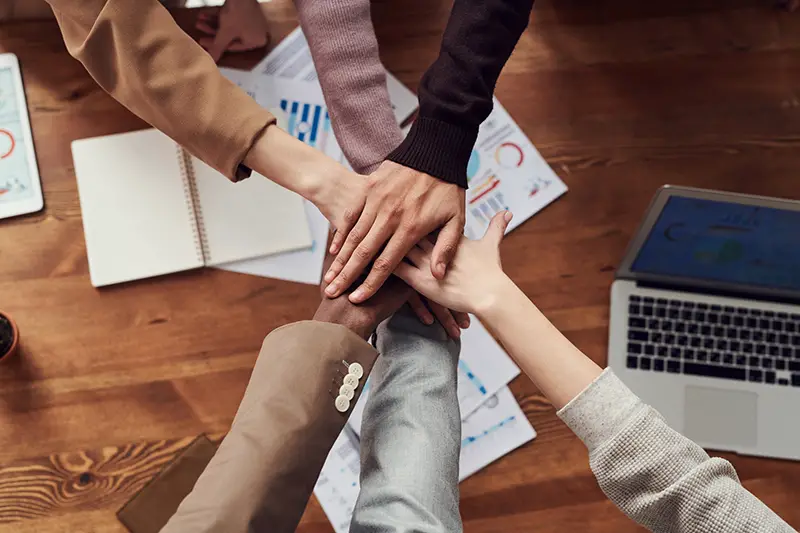 According to some estimates, 500,000 businesses open every month. There are currently 30.2 million small businesses in the U.S., and those businesses employ 57 million workers. All those numbers sound impressive, but the reality is that not all businesses succeed.  
Instead, what you should focus on is not how many businesses currently exist or how many businesses startup, but rather how your business will be one of the ones that survive against all odds. Here's what you need to do to scale your small business for success.
Define Your Goal 
Every successful small business has a plan, or at least they develop one somewhere along the way. You need to understand where you're going and what you're looking to accomplish with your business. Your plan could (and really should) include the following elements to be the most effective tool for your success:
Core processes: How do you plan to accomplish your goal? What tools do you need? How will you achieve success?
Purpose/Vision: Why are you pursuing this goal? Why is it important?
Key Performance Indicators (KPIs): How will you measure your success?
Strategy/Tactics: What resources do you need to accomplish your goal? What strategic approach will you take to compete in the current market?
Write down all your ideas and plans and keep them handy. You'll continue to build on your plans as you move forward with building your business. Associate your goal with a timeline. When will you achieve the KPIs that indicate the milestones of your success?
Then, don't forget to celebrate and build off each achievement. What will you accomplish next? Why is that your next goal, and is that next goal too easy based on your success? Work toward meaningful and reachable goals and set goals that challenge your expectations, and encourage you to think outside the box.
Build Your Team
You need the perfect people on your team to ensure your small business has the best chance of success. That means you'll need to attract the ideal candidates who can lend their talents to your overall goals and direction. Or perhaps you already have a team of individuals who are the perfect fit for your needs.
Wherever you are with your team building and management process, it's a continual learning process for you and everyone else on the team. While it would be fantastic to snap your fingers and instantly have a fully synched team of professionals who know what each of their roles is and how they can support the company goals, but that's not how it usually works. Still, you can grow and evolve together as a team.
Become a Leader
Whether you have a team or still building it, you need to learn how to be a leader. It's not something that you learn overnight. As you coach your team and encourage them to develop their skills, you will not always make the right decision. As your business evolves and matures, you'll need to learn how to recognize strengths and encourage growth.  
You'll need to learn how to develop clear and realistic expectations, distribute the work between your staff members, and structure your organization. These expectations don't have to be set in stone, but you should work to understand what you're looking to accomplish with each role in your company and factor in what your company and you will offer in return.
Encourage Growth
How do you encourage growth? The best way to support personal growth and development is to get out of people's way. You've hired them to do a job, and you have to trust that they will figure out how to do it! If they need help, you should be there to offer words of encouragement, additional team members, or even advice based on your personal and professional experience.
But, the best, most successful business owners find ways to delegate responsibility and build teams that can collaborate, make tough decisions, and take action. That's what you're in business to do, right? You need to build a team that is in sync with your vision, who can work together and independently to realize your goals and dream.
Work Smarter, Not Harder
And the last thing you can do to succeed as a small business owner is to work smarter, not harder. That could mean incorporating workload automation or streamlining processes and figuring out ways to cut out or combine steps to accomplish your business goals more effectively.  
It's not always easy to take a step back and determine the processes and procedures that could benefit from a complete overhaul, particularly if it's the way you've always done it. Sometimes, to fully realize the level of growth and success that you want and need, you have to get a bit uncomfortable.
Step outside your comfortable office space. Walk the hard road, and collaborate with your team to determine how to scale your company and achieve the better results you're looking for. It doesn't happen overnight, but if you focus on continuous improvement and growth, you might just be amazed by the results.
You may also like: Scale Your Cleaning Services Business – Things to Keep in Mind
Image source: Pexels.com