Click here to get this post in PDF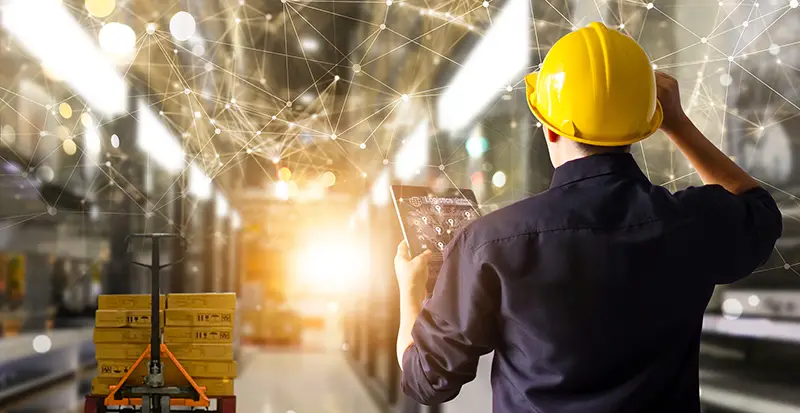 Over the past few years, the multiple disruptions to the logistics industry have shown just how important it is to mitigate risk wherever possible. While some political disturbances are unavoidable, there are other areas where proactive measures can significantly impact. One of these is in the approach to safety and security. 
This article looks at how companies can keep safety and security threats at an absolute minimum, from preventing loading accidents to closely monitoring warehouse safety. 
Loading safety
A significant but easily preventable cause of damaged goods in the logistics process lies in unsafe and inefficient loading processes. Using a well-designed system from an industry leader such as Joloda, to load and unload goods from vehicles can save time and help prevent unnecessary accidents. Depending on the product being transported, either a slipchain loading system, moving floor loading system or trailerskate loading system might be appropriate.
Common loading accidents
Below we've listed three common causes of accidents resulting in bodily harm or death in loading bay environments. An additional thanks to the team at Joloda Hydraroll for their insights in the below section: 
1. Falls off the edge of the dock. A result of slippery floors, lack of removable barriers, and distractions.
2. Heavy machinery slipping forward. A result of not chocking wheels properly, bad communication with drivers, and engines being left on.
3. Gaps opening between vehicles and loading bays. A result of the same procedural errors listed above.
All of the above can be avoided or massively reduced by having the correct loading procedures. These must be followed every time; the loading process can be hazardous, and diligence will save lives.
Security
Logistics security is another area that requires an effective and targeted approach. That approach will depend on multiple factors, such as where loads are being transported and what the load is. No matter the load, warehouses need to be constantly surveilled in an area that's secured by a perimeter such as a high fence or wall. 
Warehouses also need to be appropriate environments for the goods being stored; generally, this means a dry, well-ventilated space, unless it's for highly durable industrial products. For most security concerns, it's best to get the advice of a security consultant with experience working in the logistics industry.
Proactive monitoring
As the events of the past few years have shown, it's not enough to be reactive to events as they happen. The businesses which have thrived of late are the ones that were able to predict and proactively approach the diverse array of security and safety issues that have been thrown up. From supply chain bottlenecks to closing borders, ensure that your logistics coordinators constantly monitor potential threats to the logistics process and come up with solutions to safeguard before it's too late.
You may also like: Effective Ways to Improve Logistics Management
Image source: Shutterstock.com