Click here to get this post in PDF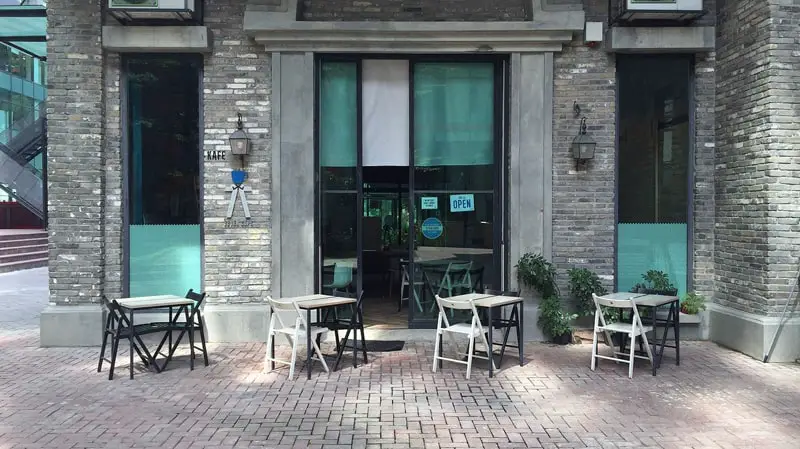 If you're thinking of starting your own business, you'll want to do everything you can to increase your chances of success. As well as creating an innovative way to engage your target audience and refining your products or services, you'll also need to consider how you can safeguard your commercial reputation.
Most business owners overlook this important issue, particularly when they're first starting out. However, safeguarding your firm will help to prevent financial, legal and reputation damage in the future. To learn more, take a look at these key safeguarding measures that could save your small business:
1. Implement health and safety protocols
No matter what size your business is or what industry you operate in, you'll need to implement appropriate health and safety measures. From keeping members of the public safe in your premises to drain relining in the event of leaks; there are a myriad of things you'll need to address. A comprehensive risk assessment is a good place to start but be sure to identify all relevant health and safety regulations that apply to your sector.
2. Have contracts professionally drafted
When you connect with a potential supplier, business partner or client, it's easy to make verbal agreements. Although verbal contracts are valid, they're tricky to prove. By having everything in writing, you can ensure that contracts can be referred to at any time. However, drafting your own contracts is rarely a good idea. Contract law is complex and trying to draft your own agreements could leave you at a disadvantage. Using established templates or having bespoke contracts drafted could save you a significant amount in the long run.
3. Get the right insurance
All businesses need some form of insurance, even if it's only public liability insurance. However, there are numerous other types of insurance that will benefit your firm. Employee liability insurance, business disruption insurance and product liability insurance are just three types of cover that might be relevant to your business. Before taking out a policy, talk to a specialist to determine what level of cover you need.
Remember – some policies will include the cost of relevant legal fees, so choosing a more comprehensive policy could be a cost-effective way of ensuring you'll always have the help you need if something goes wrong.
4. Build a strong brand
When it comes to safeguarding your business, protecting your brand and your reputation is extremely important. Just one bad online review could result in you losing custom, while a spurious lawsuit against your firm could cause financial harm that you can't come back from.
Reputation management can be tricky but there are many firms that specialise in this area. However, building a strong brand from the outset will give you the foundation you need to protect an enviable reputation. When your target audience recognise your brand as being trustworthy, honest and of high quality, it will be much harder for anyone to harm your corporate reputation.
5. Explore financing options
As a small busines, it's likely you'll be heavily reliant on your cash flow. From time to time, however, external factors may affect your trading abilities. If you don't have financing options in place, you may find that you're unable to continue operating, which could spell the end of your business.
By exploring your financing choices now and reassessing them at regular intervals, you'll be aware of what options are available to you, should you need to rely on them. While it's easy to enjoy your success when things are going well, it's essential to have contingency plans in place for when you hit bumps in the road. By doing so, you'll give your business the best chance of success.
Protecting Your Enterprise
There's no doubt that starting a business can be fun and exhilarating. When you're creating a brand, planning a launch event or securing your first sale, the last thing you'll want to focus on is the potential for things to go wrong. However, a savvy business owner is someone who is aware of the risks and take steps to mitigate them.
Spending time assessing how your business could fail or lose money will give you the impetus to prevent these situations from occurring. Essentially, you're making sure you're aware of the worst case scenario and taking steps to avoid it.
Even well-established international brands find it tricky to bounce back from reputational harm, so taking steps to protect your small business is essential. With the right strategy, you can increase your chances of being successful in the long-term and enjoy running a secure, profitable business.
You may also like: 3 Reasons Why Small Businesses Can't Afford to Ignore Safety Training in the Workplace
Image source: Pixabay.com