Click here to get this post in PDF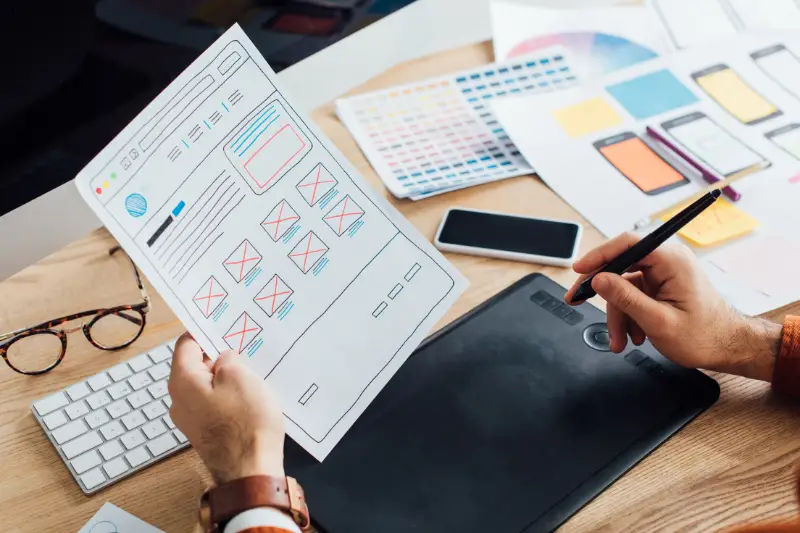 Custom web application development is an excellent solution for businesses looking to take their operations to the next level. It can simplify complex processes and eliminate human errors, multiple spreadsheets, and disorganized business reviews.
Increased Sales
Custom web application development involves creating a solution tailored to your business needs and objectives. This process includes everything from designing and creating a roadmap to recognizing deliverables and goals. It also consists of the actual creation and maintenance of the application.
Off-the-shelf solutions are usually difficult to adjust and can be cost-prohibitive. With custom software, your team can navigate it easily because it is designed specifically for their needs. Additionally, it allows you to offer self-service products that can reduce the need for human interaction. For example, customers can manage their insurance policies without the need to talk to a customer service representative. This can save you a lot of time and money. It will also improve accuracy and ensure the most current information is used.
Increased Customer Satisfaction
With the growing influx of cyber-attacks, paying special attention to securing your data is crucial, especially when customers' trust is at stake. Using mass-market solutions can jeopardize the security of your data, but bespoke web applications have stronger protections and are harder to hack because they're built from the ground up. Custom web applications also help businesses stand out by providing superior customer experiences. This will help your company attract more customers and grow.
Increased Productivity
Custom web applications are built to fulfill specific business needs. Whether streamlining processes, creating a customer or employee portal, or building a new software solution for your business, they can help increase productivity. This is because they are tailored to your company's specific needs, ensuring it performs well and efficiently. Also, with custom web apps, all your information is stored in one place, which saves time and enhances accuracy. 
Increased Brand Awareness
Custom software solutions are specifically tailored to the needs of your business. This eliminates misunderstandings and reduces expenses. By contrast, off-the-shelf software may seem cheaper but introduces hidden costs and fails to meet your organization's requirements. Moreover, with web apps, you can offer customers a dynamic experience. This will make them want to use the application again and bring friends.
Lastly, web applications can help you streamline internal functions. For example, they can eliminate the need for multiple spreadsheets or disorganized business reviews. It can also automate data delivery, which reduces the time you spend on manual processes and frees up resources for more strategic tasks. 
Increased Customer Engagement
Custom web application development helps businesses increase customer engagement by creating seamless and enjoyable experiences. These apps allow customers to interact with the business dynamically, such as by booking appointments or purchasing products online. This benefits businesses greatly because it can help them stand out and attract more customers. It also allows them to keep their existing customers by providing exceptional customer service. In addition, custom web applications help businesses protect their data. This is important because cyber-attacks are becoming increasingly common. Using mass-market solutions can jeopardize the security of your company's data. However, custom web applications are built with security in mind and can withstand attacks from hackers. 
You may also like: 5 Ways Web Application Performance Issues Can Impact Your Business Results
Image source: Shutterstock.com