Click here to get this post in PDF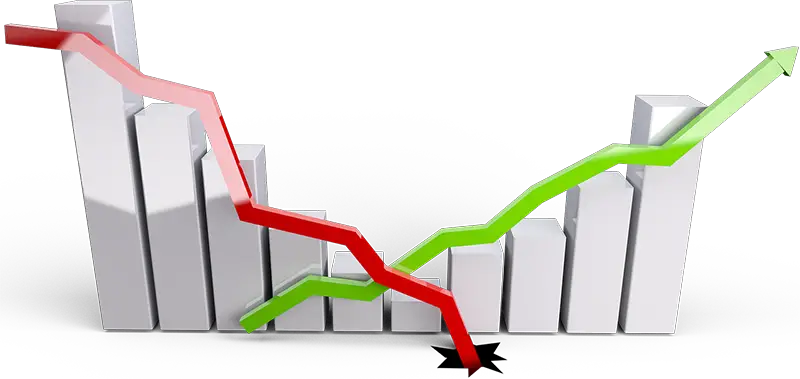 Everyone dreams of being able to sit back and relax whilst the figures in their bank account keep on rising. Although this would be ideal, the reality is that making money whilst doing nothing is much more complicated. The word investment tends to scare many people off, as they immediately think of flailing stocks, market crashes, and financial losses. What most people don't realize is that there are many ways to invest your money and that all of these investments come with their own set of risks and rewards.
The general rule when it comes to risk and reward is that the higher the risk, the greater the reward. However, there are more nuances to the balance between risk and reward. You must consider several factors such as, what your goals are, the length of time that you wish to invest, the rate of inflation, taxes, and the rate of return or growth. On a very basic level, the risk refers to the looming possibility that you may lose money. The reward of course is the opposite, making a return on your investment, which is the end goal for all investors.
There are several ways that you can avoid losing your money. You can decrease the risk factor of your investments. One of the most typical mistakes that first-time investors make is buying stocks of a company that they don't understand. The whole point of buying stocks in a company is believing that its value will increase over time and identifying the potential for growth before it materializes. If you have little to no knowledge about a company and you invest your money at random, there is a great possibility that you will be risking a loss. A similar mistake made by investment rookies is buying stocks in a company that doesn't show any record of growth.
Another golden rule of investing is, don't risk more money than you can afford to lose. As we have previously noted, investing is all about balancing risk and reward. This makes the entire process both exciting and daunting. There is no telling, you could risk it all and double your money, but you could also risk it all and lose everything. Therefore, never risk more than you are willing to lose. The key is to try and save up some money and put this aside for investment purposes. You never want to place all of your life savings in the fate of a single asset. The potential payout may look attractive, however, the potential for loss is very much real.
First-time investors can also be swayed by the opinion of others who are more knowledgeable than them in the area. Many investment horror stories begin with the words… "my friend advised me to invest in" so and so. Listening to your friends is great, however, don't let them sway you financially. Even if you do believe in the investments that your friends or loved ones are recommending, make sure you do your own research. Stock tips are very valuable, just make sure they are coming from a trustworthy source. Consider their credentials and ask yourself whether this investment is a smart decision before going ahead with it. Whatever you do, don't invest in specific assets that a stranger has told you about online. This is a massive red flag that could land you in a sticky situation like a scam.
If you are a newbie to investing and you feel taken aback by the amount of risk involved, don't worry, there are countless ways to decrease your risk whilst investing. The best way to avoid risk when investing your money is by diversifying your assets. If you invest across different sectors, markets, and securities, you will be less likely to suffer from any serious downturns. A well-balanced portfolio can lower your risk of losing money and offer a great deal of security. You may be wondering, "if I am not knowledgeable about investing, how can I be expected to invest across a spectrum of assets?". The easiest way for beginners to invest in an array of assets is by trading with ETF or mutual funds. These offer a basket of investments that contain several different stocks, bonds, and assets in one place. For more information about the differences of equity fund vs mutual fund follow this link. 
One way to lower your risk when investing is by choosing to invest on a long-term basis. This is a method that is considered to be relatively low risk, especially in comparison to short term investments. Long term investments incur holding onto your assets for a year or longer, making them slower to gain a profit on yet slightly more predictable. These investments are typically protected from risk because they bank on the rate of inflation. You are more likely to receive a higher rate of return over a long period of time. For this reason, there is no better time to start investing than now. If you begin saving and investing when you are young you can make the most of compound interest, develop great financial habits, and learn about the market whilst doing so.
Overall, there are a million and one ways that you can choose to invest your money. However, you should always bear in mind that, when it comes to investing, there will always be some level of risk and reward. You cannot be rewarded without any risk. Nevertheless, there are several ways that you can be sensible with your investments. Make sure you never invest more money than you are able to lose and try to do as much research as possible before you do so. Another way to avoid risk is by favoring long term investments over short term investments and by starting at a young age. If you are well-researched and have a well-diversified portfolio you are less likely to suffer from the risks and more likely to suffer from the rewards of investing.
You may also like: How to Create a Passive Income Stream Through Self Storage Investing
Image source: Pixabay.com