Click here to get this post in PDF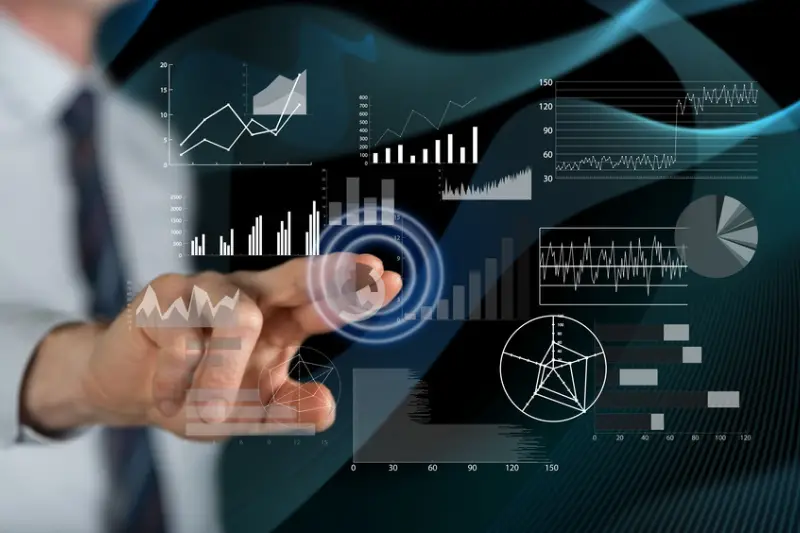 Emerging markets offer a high-growth potential and present significant opportunities for businesses worldwide. However, the economic landscape in these markets is often volatile, demanding innovative strategies and a comprehensive understanding of the local environment. 
A study by the World Bank highlights how these markets have become pivotal in global economic reshaping. Due to this, many businesses seek to extend beyond traditional markets and delve into uncharted territories, and the significance of sustained growth in emerging markets has become increasingly apparent. 
And so, we will discuss the effective strategies to facilitate sustained growth in emerging markets, maximizing their potential and enabling businesses to flourish.
The Top Emerging Markets in the World
Emerging markets are richly diverse, each with unique characteristics and opportunities shaped by demographics, economic policies, and technological advancement. A report published by Nasdaq lists top emerging markets such as India, China, Brazil, and Indonesia, distinguished by their robust economic growth, increasing consumer purchasing power, and favorable demographic profiles.
While the list of top emerging markets can vary slightly depending on the source and specific criteria used, the following are often cited as among the top:
China: China's economic growth, huge population, and increasing middle class have made it a leading player among emerging markets. It's a central hub for manufacturing and exports and shows significant growth in the technology and services sectors.
India: India's young population, growth in consumer spending, and ongoing economic reforms make it an attractive emerging market. It's particularly noted for its IT services and burgeoning start-up ecosystem.
Brazil: Brazil is Latin America's largest economy, with a diverse range of industries, including agriculture, mining, manufacturing, and services. It also boasts a large and growing consumer market.
Indonesia: With the world's fourth largest population, Indonesia is a significant emerging market. Its economy is diversified with critical sectors, including agriculture, industry, and services.
Mexico: Mexico's proximity to the U.S. and participation in the USMCA trade agreement makes it an attractive market. Its diverse economy has a large manufacturing sector and increasing service growth.
Turkey: Turkey is strategically positioned at the crossroads of Europe and Asia and has a diverse economy with sectors such as automotive, petrochemicals, and electronics.
South Africa: As Africa's second-largest economy, South Africa is a prominent emerging market. It's noted for its mining industry, manufacturing sector, and financial services.
Nigeria: Nigeria is Africa's largest economy, known primarily for its oil reserves. However, the agriculture, telecommunications, and services sectors are also significant.
Vietnam: Vietnam has seen rapid economic growth, aided by its young workforce and reforms encouraging foreign investment. It's an essential hub for manufacturing, particularly in electronics and textiles.
It's important to note that while these markets offer high growth potential, they also come with increased risks, including political instability, economic volatility, and regulatory challenges. As such, companies looking to invest or expand into these markets should conduct thorough research and due diligence.
Market Research and Analysis
Navigating the terrain of an emerging market necessitates comprehensive market research and analysis. It involves assessing the market size, growth potential, and competitive landscape to gauge the opportunities and challenges that lie ahead. 
Market research is crucial to gain in-depth knowledge about the competitive landscape, market size, growth potential, and customer behavior. 
Understanding consumer behavior and regulatory frameworks in the target market can guide businesses' operations and strategies. HubSpot emphasizes the importance of these factors in shaping a business's trajectory in new markets. Consumer behavior shifts, and the demographic of your target audience will change over time. The trends are constantly changing in emerging markets, so it's best to analyze them and adapt accordingly.
Translation and Adaptation
A successful entry into emerging markets often depends on a company's ability to translate its products, services, and marketing strategies. It requires understanding cultural nuances, regulatory requirements, and local preferences. 
The role of the translation services sector is crucial in the global market and for any business seeking to expand into another country. Language professionals will ensure that adapting your business can effectively convey your message to your target audience and that your business will comply with the target country's legal system and policies.
Adapting Products, Services, and Marketing Strategies to Local Preferences
Adapting products and services to local preferences is critical for success in emerging markets. As companies expand their operations to new markets, they must recognize that language, consumer behavior, cultural norms, and economic conditions can vary significantly from one region to another. Language being a significant factor in selling your company's brand, message, services, and products.
And to succeed, businesses need to tailor their offerings to cater to each local market's unique needs and preferences. Companies that can't adapt to local preferences limit their target customers and jeopardize the business' profit and opportunities.
Addressing Cultural Nuances and Regulatory Requirements
Understanding and addressing cultural nuances and regulatory requirements such as data privacy can significantly influence a brand's acceptance in a new market. Addressing the regulatory requirements will make running business operations run more smoothly. This will require significant research and preparation and working with legal and language professionals to ensure your business can fully operate in your target market. 
Strategic Partnerships
Strategic partnerships with local entities can accelerate market entry and expansion. These alliances can help businesses leverage local expertise, networks, and resources, facilitating smoother transitions into these markets. Additionally, collaborating with translation services can ensure that communication within these partnerships is efficient and clear, further improving collaboration. 
Scalable and Agile Business Models
Flexibility and adaptability are paramount in the rapidly evolving landscape of emerging markets. Companies need to embrace innovation and technological advancements, as emphasized in this report by Deloitte. This enables them to promptly respond to market changes and evolving customer demands, ensuring their offerings remain relevant and competitive.
Talent Development and Localization
Investing in local talent development is critical for businesses looking to establish a strong foothold in emerging markets. Having a workforce with market-specific knowledge and understanding can foster stronger relationships with customers and partners.This strategic approach bolsters the potential for success and fosters a deeper understanding of the unique market conditions, customs, and preferences that shape consumer behavior.
Risk Management and Resilience
Emerging markets, despite their potential, also come with inherent risks. As suggested by a report from the World Economic Forum, businesses must adopt robust risk management strategies, identifying potential threats and implementing measures to mitigate them. This includes maintaining financial resilience and diversifying operations to minimize potential disruptions.
Continuous Monitoring and Adaptation
Successful navigation of emerging markets necessitates continuous monitoring of market trends, customer feedback, and competition. Regular evaluations and adjustments of strategies based on market dynamics are crucial. Staying agile and proactive in response to changes helps businesses stay ahead of the curve.
Conclusion
The quest for sustained growth in emerging markets is both challenging and rewarding. It requires an intricate blend of market research, strategic partnerships, local adaptation, and continuous monitoring. But, most importantly, it demands resilience in the face of volatility and an unwavering commitment to innovation. With these strategies in play, businesses can ride the wave of emerging markets, achieving long-term success.
You may also like: Navigating Market Disruptions: Adapting Business Strategies for Long-term Growth
Image source: Depositphotos.com