Click here to get this post in PDF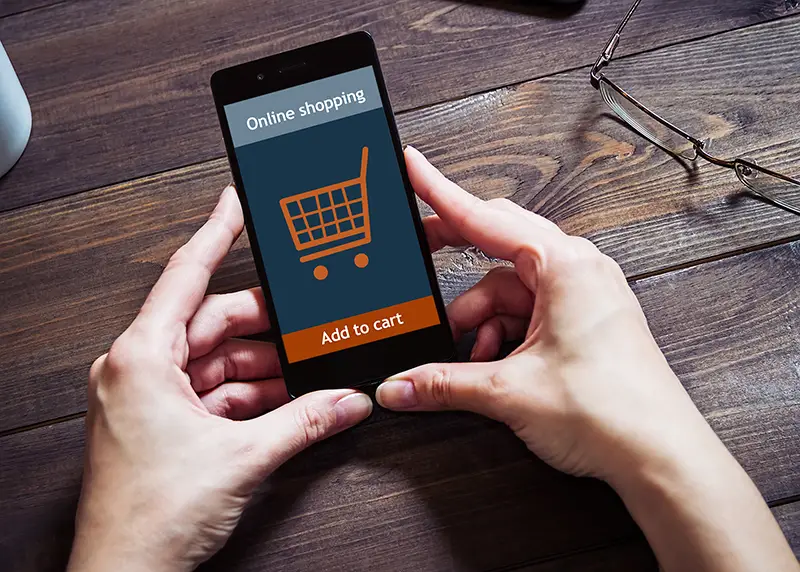 In the recent past, the internet was used very much for surfing, looking for information, and emails. Now, people are embracing the net for their entertainment, food deliveries, and retail purchases.
Just over a year ago in 2019, there were nearly 2 billion online shoppers, spending over 3.5 trillion dollars in total. This figure was beaten in 2020 as lockdowns meant that more people made purchases online, and ecommerce is expected to keep growing over the next few years. 
Why should traditional retail stores move online?
In 2020, as the pandemic hit and millions of people were forced to stay in their homes, internet usage soared. More people than ever used the internet for streaming TV services, used Ubereats, and made purchases through retail sites such as Amazon.
The ease of access to the internet through smartphones and mobile devices means that making a purchase is just a quick search and a couple of clicks away. As the high street reels from the recent lockdowns, the obvious move is to go on the internet.
To make a successful ecommerce site is not as simple as just building a website and hoping visitors will find it. 
Building a successful website
An ecommerce site needs to look good but it also needs to function properly. You need to understand the basic principles of good website design which are consistency in design, simplicity, and being mobile-friendly.
As mentioned above, more and more people are accessing the internet by mobile devices. It isn't just your visitors that think mobile devices are important, Google does too.
When your site is finished and is indexed by Google, it will check if you have a mobile version of your site before it checks for a desktop version. Mobile-friendliness now ranks higher than traditional desktop sites.
The site should also be easy to navigate, functional, and with an attractive but clear design. 
Marketing your website
If you are going online you will need to know how to succeed with digital marketing. This is a very important area for promoting your website and raising brand awareness.
A good digital marketing strategy will encompass many areas including social media, geo-targeted advertising, email marketing, guest posts on relevant websites, and more.
Amazon is probably the biggest retail website in the world, and barely needs to advertise but it still embraces marketing strategies. In fact, it spent nearly $7 billion on advertising in 2019, meaning that it places high importance on marketing and brand recognition.
For smaller companies, there is no need for such an extravagant budget, but there is a need for a smart digital strategy. If you look at a company such as SpyCentre that sells hidden recording devices online, then you can see how they have a traditional land-based location but have used ecommerce to grow. They have done this by using YouTube channels, social media accounts, and by using Amazon itself to host their own store. 
Fine-tuning your website
You may have read about optimization and content on the internet and these are important areas for making sure your website ranks high on Google.
If you want to appear high on SERPs then your website needs to be running the best it can. The following are areas that need to be addressed to make this happen:
Relevant content
Keywords and phrases
Backlinks
Google core web vitals
Mobile-friendliness
Optimized images and videos
Speed
Security
There are many more aspects to search engine optimization or SEO than this but these are the basics. 
Having relevant, quality content
Your website needs to be found on Google searches, and it needs to interest visitors enough that they stay and hopefully make a purchase. To do this, you need good content. This means articles, blogs, or guest posts that inform and entertain.
This content should contain keywords, and phrases that will be read by Google and shouldn't involve keyword stuffing or other bad practices. The content, including images and videos, should be tagged correctly, saved in the proper format, and optimized.
Having large, unwieldy files or poor code will give your website a slower download time and drive visitors away. This will lead to a poor bounce rate and could end with your website sliding down the search rankings. 
Online security
Just as some shops are in the home security business, your website needs to be secure too. If you want anyone to visit and make purchases then you will need HTTPS. Security is of prime importance in any ecommerce business as you need your visitors to trust you.
Your website will need a security certificate from a CA which will help you to enable HTTPS protocol. This means that you will have data integrity, encryption, and authentication that will protect you from man-in-the-middle attacks. 
Summary
Many businesses are now moving to the internet as they see the huge potential growth in the world of ecommerce. People enjoy the convenience of making purchases and whether you want to order a pizza, some spy glasses, or voice recorders, you can do it all with a few clicks on your mobile device.
You may also like: Best Ecommerce Website Builders for Online Stores
Image source: Shutterstock.com