Click here to get this post in PDF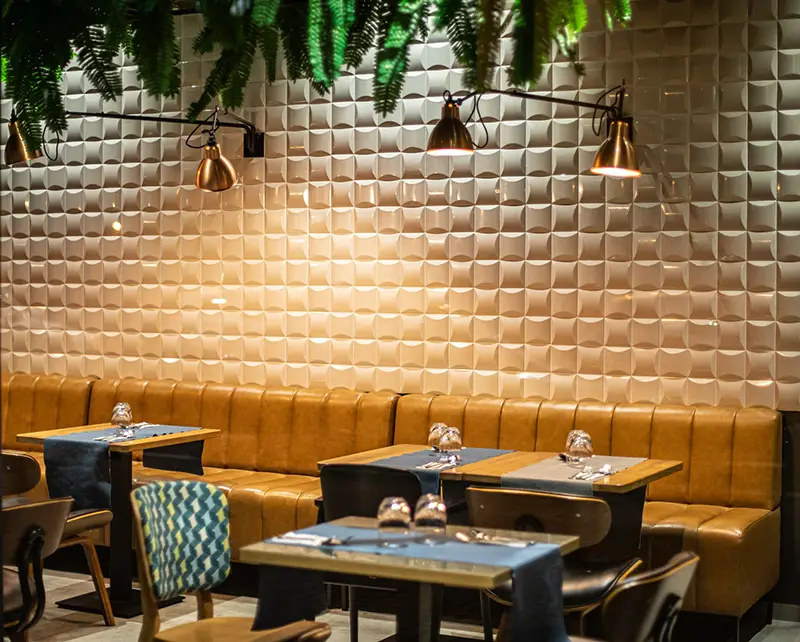 We're not sure about you, but we can't wait to enjoy a bit of fine dining after a year enduring our own cooking. It's fair to say that even a Big Mac would taste like a Michelin-starred dish for some of us less established cooks, and 2021 seems like the year that menus will be handed out once again.
Despite many restaurants out of action for a year, trends have changed, so when we finally sit down at a table, what can we expect?
Al Fresco Leading The Way
More emphasis than ever before is going to be placed on al fresco dining, with many restaurant outdoor seating set-ups offering piece of mind to diners in what is a relatively scary climate.
Many restaurants are turning their gardens, car parks, and any outside space they have into outdoor dining covers, with patio furniture, wood burners, and plants offering a relaxed atmosphere and one that also improves customer safety in such climes.
New Menus
Seasons change, trends change, and just because restaurants have been closed, it doesn't mean they haven't been working hard on new menus. There have been many food trends that have swept the globe over the last year and we can expect to see the likes of chickpeas, coffee outside of the cup, "flexitarian" style dishes, and lots of pickles and fermentation.
The latter has been a big trend over the last 12 months, with the likes of cucumbers, onions, radishes and more being given the pickle treatment and no matter what he level of restaurant, you can expect to see a bit of pickling on your plate, or at the very least the menu.
Digital Ordering
Your paper menu will undoubtedly be a thing of the past once you sit down at the restaurant, with QR codes or instructions on how to download an app more likely to be found on your table. The QR code has been incredibly useful for the restaurant industry and it's likely it will be adopted for good.
Customers can access menus and place orders swiftly and easily by scanning the QR code with their smartphone. It cuts out any need to touch menus and limiting close contact with restaurant staff, protecting both parties, as well as not having the need to be waiting around to have your table served on those busy, busy evenings.
Pop Up Events
The food festival's popularity had been increasing at a rather rapid rate over the last few years, and with outside space coming at a premium, we're likely to see more pop-up events bringing restaurant standard food to big outdoor spaces.
Not only are these great for the customer, who will finally get to enjoy such events once again, but it allows restaurants to branch out not only to potential new customers, but also claw back some of the revenue lost over the past 12 months.
Embracing New Tech
Embracing new technology is going to be a must for restaurants that are ultimately playing catch-up with their revenue streams. This technology comes in all shapes and sizes and plenty of investment is going into it for a number of reasons. Among one of the key reasons is customer safety.
Purifying the air within the restaurant as well as improving sanitization of tables, chairs and bathrooms is going to be key in peace of mind for customers, and in turn, encourage them to choose a restaurant based upon this. Therefore, investment in things such as UV sanitising equipment and improved air conditioning or circulation units are going to be critical in restaurants adapting to 2021.
What's more, cost-saving technology such as virtual inventories and systems to aid with food wastage is also likely to be bigger than ever, with restaurants doing everything they can to maximise profits over the next 12 months.
You may also like: Tips to Running a Small Restaurant Successfully
Image source: Unsplash.com