Click here to get this post in PDF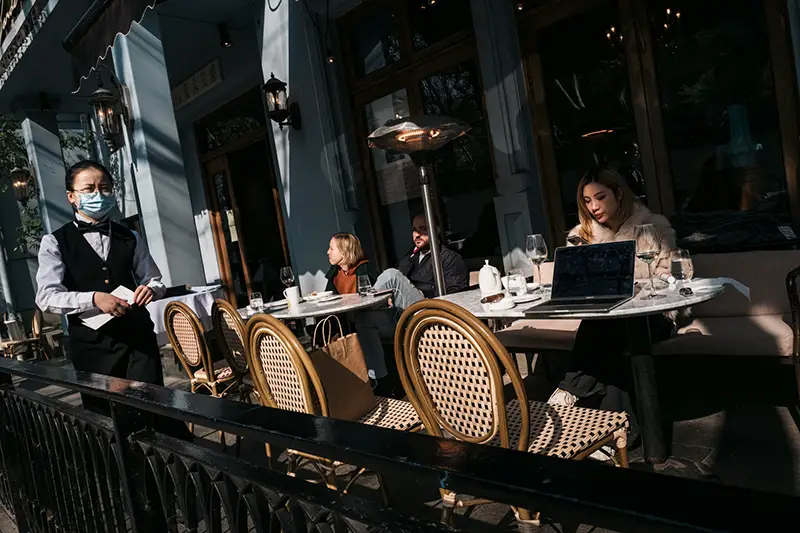 The past year has been harrowing to the hospitality industry, to say the least. But the good news is that the times are changing and slowly this sector is reviving back. Even though there are some surges in cases, still people have started to get vaccinated and this is propelling them to move forward and go out eating.

If you are a restaurant owner and have been wanting to get back into business, this is a welcoming opportunity. Though we understand the gripping anxiety especially if you have been trying to open up after a longest while, the following guidelines can help you to provide a safe place to eat for your dinners.

Constant Disinfecting 
To have maximum cleanliness, it is important to disinfect the areas that come in contact with people routinely. These may be the door handles, countertops, workstations, cash registers, bathroom stalls, to name a few. Periodic sanitization would help to keep the germs away which would also lower the risk of the spread of the coronavirus.
While doing this, it is important to use the proper disinfectant liquids having an alcohol content of 70 to 90 percent. Training the staff to do scheduled and regular cleaning, wearing gloves, using proper equipment, and cleaning food contact surfaces with EPA-approved surface sanitizers will help to further keep the area disinfected.
Proper Ventilation
Sometimes, when people are asymptomatic, it becomes very difficult to ascertain their status as a COVID-19 patient. Nonetheless, they continue to spread the virus and can potentially cause harm to others. Thus, to ensure that the air inside the restaurant is safe for everyone, you should have the HVAC system routinely checked.
Now, as a restaurant owner, you may know that indoor spaces can sometimes be a breeding ground for various bacteria and viruses. As per the experts at Kahnmechanical.com, it is important to consider going for a performance review, checking the functioning of the systems so that you can have a qualitative report on how things are. Apart from that, you should also get Merv 13 filters, which can catch small particulate matters, thus reducing the possibility of any kind of airborne proliferation.
Distant Seating Arrangements
As per the guidance, people should be socially distant from each other at all times. This means that you may have to change the layout of the restaurant. If you had the dining space where people used to sit in close proximity to each other, now is the time to rearrange it. You need to ensure that in compliance with the government guidelines- every table needs to be at least 6 feet apart.
Just not that, to contain the spread of this disease, many governing authorities have laid down that the operational capacity of the dining place has to be capped at 50%. This would help to entail more safety for your clients as the less crowding, the lower the risk of virus spread.
The Takeaway
Though you may feel perplexed to have so many customers under the restaurant roof especially when the number of cases is sometimes rising, yet it is possible to serve with safety. By ensuring that you are following the above-mentioned and ensuring minimal touches inside the dining space, you can still keep your eatery safe and secure to enjoy a good meal.
You may also like: How To Choose The Right Sanitation Products For Your Office Post-COVID
Image source: Unsplash.com