Click here to get this post in PDF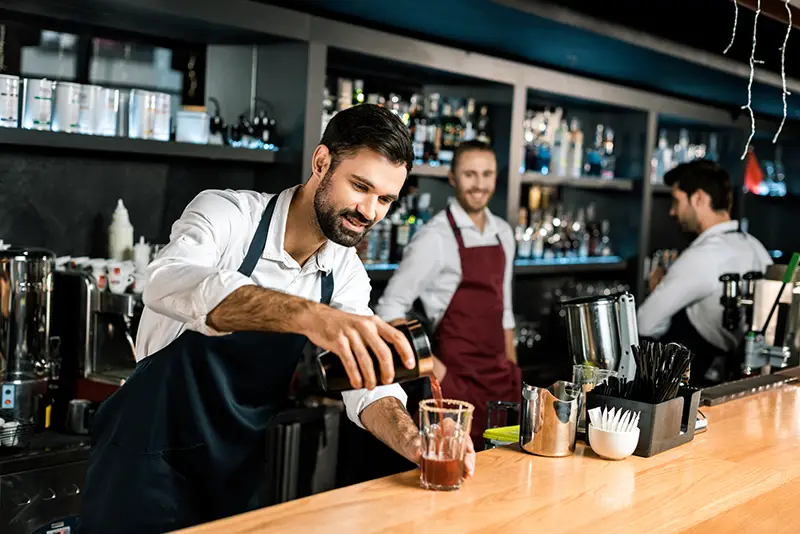 Restaurants and bars are unique businesses that need special insurance. Therefore, bar and restaurant insurance packages include policies to meet these needs.
With proper coverage, a restaurant could earn significant amounts of money. In addition, it helps restaurants minimize their risk from lawsuits, failed equipment, and property losses.
General Liability
General liability insurance is the first policy most food industry business owners buy. It protects against claims for bodily injury, property damage, and advertising injuries like libel, slander, and copyright violations.
For instance, the policy from Mountain Insurance can help protect your small business from the high costs of lawsuits and enables you to qualify for leases or contracts. However, it also includes the cost of your legal defense and any financial losses you could suffer from defending yourself.
A good general liability policy is one of the essential investments a bar or restaurant owner can make. It should be customized to your needs and hazards, including location and stock.
The best way to ensure you're adequately covered is to review your restaurant or bar insurance yearly. It is especially true if you've changed your business or your circumstances.
Business Owners Policy
There are many insurance options for your restaurant, bar, tavern, or nightclub. One of the most common is a business owners policy (BOP).
A business owners policy will often bundle commercial property and general liability into one policy to meet your needs. As a result, it will typically be a lower cost than buying each policy separately.
Another necessary type of insurance that is included in a BOP is fire coverage. It protects your building, inside contents, and valuable restaurant equipment from a fire.
It can also cover losses if closed due to a covered event like a fire, hail storm, or earthquake. It can allow you to continue making rent or lease payments until your business is open again.
The cost of liquor liability and general commercial insurance will vary based on the size and age of your bar or restaurant. Established businesses will likely have lower rates due to a history of reducing risk.
Liquor Liability
Liquor liability insurance, also called dram shop insurance, protects bar owners and tavern proprietors from claims arising from alleged negligence resulting from alcohol served in their establishment. In addition, this coverage can help you cover damages resulting from drunk driving, assaults, and property damage.
Liquor liability coverage is typically included as an endorsement of a general liability policy or a standalone policy. Therefore, it's essential to review your liability needs and obtain a quote for a liquor liability policy from a member agent.
Many states require all establishments that serve, sell or assist in purchasing alcohol to carry this insurance. Even if your state does not require it, your financial institution may demand you to have this coverage when you take out a significant business loan or when you rent the space where your firm is located.
Business Crime
Business crime insurance protects your company against the losses it suffers because of theft and other crimes. It covers cash, merchandise, property, and other damages resulting from a crime committed by a third party on your premises.
Business crime insurance can be purchased as a standalone policy to supplement your other business insurance. You can also buy a package policy that includes this coverage.
The type of crime insurance you should buy depends on your specific needs and the risks associated with your business. There are two main types of policies: discovery basis and loss sustained.
The discovery basis covers any loss a business owner discovers within the policy period. It resembles occurrence coverage found in liability policies. Loss-sustained policies pay for losses that occur while the policy is active, even if the owners have not discovered it until after the coverage expires.
You may also like: Busting The Biggest Myths About Running A Restaurant
Image source: Depositphotos.com