Click here to get this post in PDF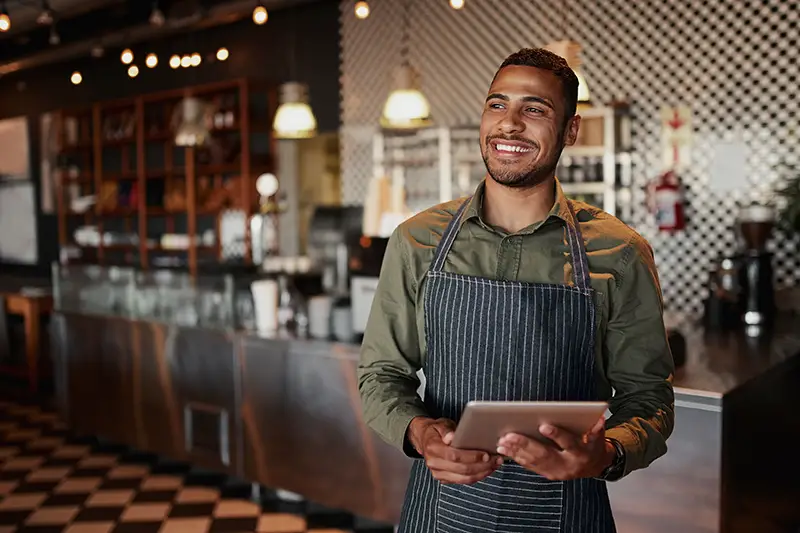 It seems fair to say that most people have thought about opening a bar or restaurant at one point or another. It may not have been a particularly serious notion, nothing more than a passing idea for what would be a really great place that people would love. But there are many people out there who believe that they would make a great bar or restaurant owner. And the reason for this is that people think it is the kind of thing that you could just do on a whim. How hard can it be, after all? 
Well, as a restaurant owner, you know that the answer to that question is extremely hard. Right now, the industry is facing a range of different challenges including supply issues and cancellations. This is not something that you get into on a passing whim. You get into this because you have a passion for it. Very few businesses are as easy as they look, but the restaurant business seems to be more prone than most to these kinds of misconceptions. Here are a few myths that need busting and a few tips to help you make your restaurant a success.
Myth: If You Love Food, You Can Run A Restaurant
OK, so this is a simplified version of a variety of myths, but what the variations on this all boil down to is essentially the same point: If you can cook or if you know a lot about food, then you are more than capable of opening a restaurant business. This is obviously wishful thinking, and it is understandable. But what people tend to forget is that a restaurant is as much about the business as it is about the food. It does not matter if your place offers amazing meals if you cannot run it properly. 
Myth: It's Easy To Make Money With A Restaurant
This is an extension of the above point, but it's slightly different. This opinion tends to be voiced by people who run their own business and see restaurants as being easier than what they are doing. This is because a good restaurant hides how much hard work is going on behind the scenes. The customer should only see the price on the menu, the atmosphere, the excellent service and, of course, the food. They don't need to think about how much the restaurant owner paid for the ingredients, what they paid for the labor costs, and the balance between anchor items, prestige items and loss leaders. If you are putting your menu together and you are not sure where to start, Yelp's guide to menu pricing breaks down everything that you need to know. Yelp offers a fantastic front of house software to help you manage your bookings, pricing, and customer service.
Myth: All You Need Is A Good Chef
There can be no doubt that a great chef is integral to any successful restaurant. But it takes more than a wizard in the kitchen to keep a place running smoothly. It is also important that the chef you hire is on the same page as you when it comes to the vision you have for the restaurant, that they can match the speed required of them, and that they can work well with others. A restaurant kitchen is one of the highest-pressure environments in any business, and there needs to be seamless communication and collaboration. 
Myth: It's Easy To Find Good Kitchen Employees
This misconception usually comes down to the fact that people view what the waiting and kitchen staff do as unskilled. Let's face it when you have a bad dining experience, how often is it down to the food? More often than not, it is because your waiter was bad and either did not listen to your order, brought it late or was rude. Or maybe it's because the utensils or glassware you were given were dirty. These elements of a dining experience are so important and can really make or break your business. 
If you are looking for people to work in your kitchen and wait your tables, then it is well worth putting in the time and effort to find the best people possible. You also need to budget to be able to offer them a competitive salary. There has been a lot written about the skills shortage around the world right now, so this process may take longer than you expect. However, it is well worth it in the long run.
Myth: A Good Restaurant Will Be A Success Anywhere
There are two sides to this coin. On the one hand, opening in a hard-to-find location does not necessarily mean that your restaurant will not be a success. On the other hand, you should factor in your location and the kind of footfall you will be getting when planning everything from your menu to your opening hours. If you do not plan your location carefully and account for any potential issues, you will struggle.
You may also like: Best Tips For A Great Restaurant Opening
Image source: Shutterstock.com