Click here to get this post in PDF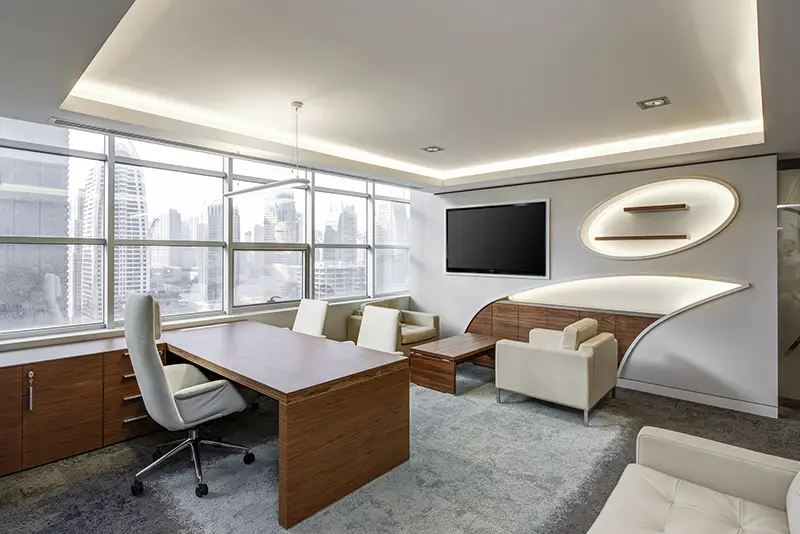 A person spends a maximum time at his office, making it one of the biggest reasons to create an environmentally friendly workspace. It should be well-designed to provide comfortability to the employees. Moreover, it will also motivate employees to come to the office regularly. A good space creates a lot of impact on the mind of employees while providing an organized workplace. The sitting arrangements, colors of walls, laminations, and everything gets counted under it. It also creates an impression of your quality work on clients as they notice your furnishings, artwork, and cleanliness facilities. In this article, we will discuss the reasons why office design matters for your business. Try a LESSO decorative panel for creating a modern look in your office.
1. It changes employee workflow.
According to the research, the employees prefer an office with close spaces to concentrate better and open spaces for better communication and trust-building. The best could be by creating a part of both to switch according to the task to achieve the best out of it. One can create conference rooms or personalized common spaces, which may be used by employees willing to concentrate alone. It makes the employees feel valued, and they can showcase their productivity and creativity in a better way—employees with places to connect feel 1.5 percent more connected throughout the day. Ensure to build up a gathering place for lunch or a central kitchen and some couches for friendly discussions. People are also making spaces for gym or mediation in the office to prioritize the health of their workers.
2. Impacts Employee Productivity
Different employees have different working styles. Some may prefer privacy and drive productive results. One can install intercoms to make quick discussions without moving out of the space, and the more critical meetings can occur at the conference rooms. The addition of natural plants and lights makes a healthier environment and minimizes the sick leaves. The other necessity is ergonomic furniture to avoid back problems by installing treadmill desks, exercise balls, and adjustable chairs. This allows them to walk and consume fresh air during tiring work hours freely. Make your workspace a colorful one and let the design speak the story behind it. If you are in cutting-edge technology, add some touch to bring excitement to your customer. If you are having a spa or any service industry, then make it relaxing. Let the painting tell the story to your customer!
3. Boosts Company Morale
The employee's value benefits and perks provided to them as those offer great flexibility to them. This makes their employees spend a better time in their office, i.e., approximately 40hrs a week. Create a warm, inviting reception with lots of open space and acoustic furniture for blocking the noise. An open space will create more collaboration while bringing more productivity. The installation of break out chairs gives employees a space to gather away from a desk. With LED, you can showcase your support towards being green. The design of your office should never make your employees tired of such surroundings. You can make the unique one in the town that doesn't have anything similar to offer. Your employees should be excited to tell their friends that they work in the particular office. Your Office Design Can Put More Money in Your Account
How can spending money on the services of an interior designer lead to more money in the bank?
Your old structure may be a lot more space-consuming, and the old lighting increases your electricity bills. New lights can minimize the output, and open spaces save the passing of germs. This means you don't have to spend much on training new employees.  A cluttered workplace brings cluttered minds of employees. You can also give your employees a relaxing room.
Conclusion
So, this was all about the reasons why your office design matters for your business. You can consider these if thinking for renovation, and if not, these ideas will surely make you feel about a change.
You may also like: Knowing These 6 Secrets Will Make Your Office Design Look Amazing
Image source: Pexels.com