Click here to get this post in PDF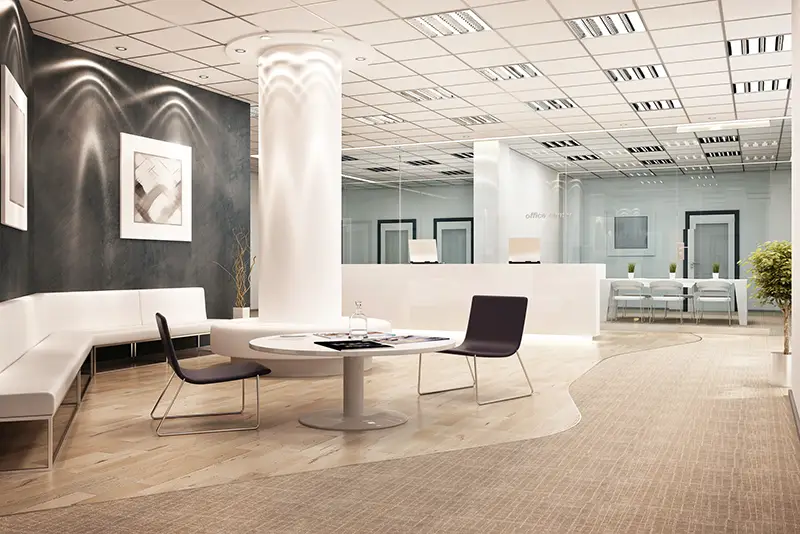 Whether you are planning to work from home or have decided to invest money in the best commercial place, you need to decide on its design. If an office is not properly balanced, then you can hardly get the productivity rolling. So, a simple design with an elegant look to it can be a sure-shot winner. However, just to make your office design intricate, you don't have to go to extremes.
Simple choices can go a long way over here, and can even help you to redecorate your old office styles. All you need is a bit of guidance, and you are all good to go. The office environment has a professionalism feel to it. Therefore, it is always mandatory for you to keep this certain point in mind while decorating your official environment.
6 secrets for a better office environment:
6 important secrets can easily change the entire look and feel of your office. You won't get disappointed to be sure. And the perfect designing combination can help you to win millions of hearts; of your employees and new clients, too. It is time to get down to the six secrets, which will accentuate the value of your office room, to a whole new level.
1. Need enough Space for movement:
You always need enough space in between official furniture for movements. Creating a cluttered space will not look nice. As you are about to spend some hefty 8 to 9 hours in the office and even more, therefore; you might have to work on your space management a little more. Free space to roam in between chairs and tables will provide employees with free movements. And they can always take a brisk walk in between work, whenever they want it.
2. Comfort is all you need:
Be sure to choose the best furnishing items, whenever you are willing to decorate your office in the most promising manner. Comfort is the first and foremost priority, over here. If the chairs are not comfortable enough for long hours of sitting, then it's hard for you to attract workers and force them to stay. So, you have to work on the comfort module, too.
3. Proper furnishing items:
Always be sure to choose the right furnishing items for your office. Make sure to incorporate the basic ones in the list. And if you need anything more than that, you are most welcome to make some choices, on that. Just do not waste money buying unnecessary products, which are not good or not meant for your official environment. Save that money for other prospects.
4. Colors matching the mood of employees:
Another secret towards a successful office environment relies on the colors of the walls. It must match with the type of industry you are associated with. It must also match the interior décor. For example, if you are associated with baby items, make sure to give a soft color to walls. Otherwise, go for blue or dark green shades for a more rich taste to it.
5. Sophisticated and modern designs:
Nowadays, going for the old traditional designs is not in vogue. You do not have sprawling space to accommodate official stuff, as per your desires. You have less space. And to accommodate all your needful items within that space, you have to work on modern designs and sophisticated items. Here, the furnishing items are small and come with multipurpose services. So, now, you can work on it accordingly, and get the best help, as desired.
6. Warm and friendly atmosphere:
Always believe in creating an atmosphere, which is warm and friendly. As mentioned earlier, your employees are going to come and stay over here for long days, 5 or 6 days a week. So, if the surrounding is not friendly enough, then they might not feel the urge to work over here. On the other hand, a friendly atmosphere with accurate warmth will help them to dedicate more to their work, and give rise to the best result.
Follow the points effectively
Be sure to follow these six secret points to enhance the beauty of your office environment. You will love what you will get. And with the proper growth of your firm, you can always expect to have better revenue, at the end of every month.
About the Author
Daniel Wilson is a Marketing Manager at Sprak Design. He would love to share thoughts on office interior design, Lifestyle Design, office interior design services, Exhibition design, etc..
You may also like: Reasons Your Office Design Matters For Your Business
Image source: Dreamstime.com