Click here to get this post in PDF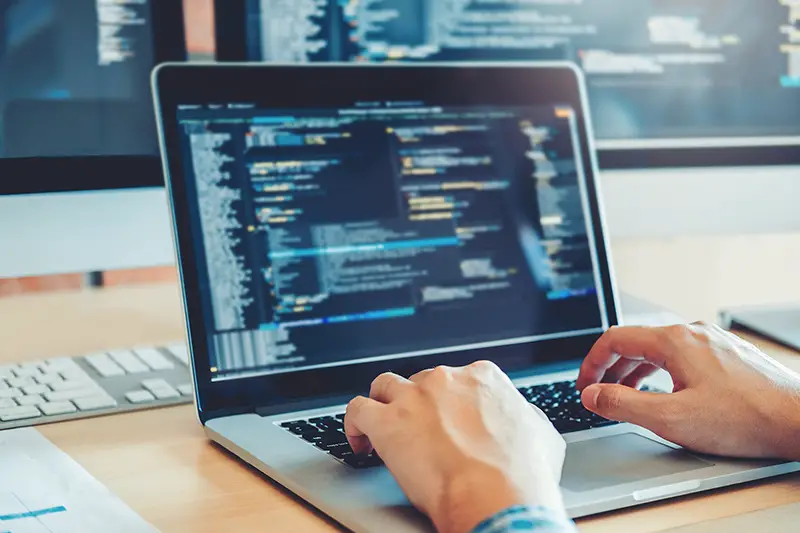 It isn't easy to create a fantastic website. You have to know how to code a great design and use programming languages to develop website functionality. That's a lot to handle for one person who doesn't have much development experience.
Luckily, with so much demand for developers and how easy it is to get started learning, countless freelance developers are available who can help. 
Working with a freelance web developer is a great way to take some of the work off your shoulders if you're struggling to keep your website online and updated. Below are five of the benefits you'll see when working with freelance workers.
1. Quicker Results
It's a time-consuming process to develop a website. You have to learn how to design, program, and create user interfaces. That's not an easy process for someone without development experience.
You can jumpstart the web development process by working with a freelance web design or developer expert. Your freelancer has already invested the time needed to become a great developer. Because of that, you'll get a completed web-project more quickly.
2. High-Quality Results
Even if you can spend the time to become a developer, it takes a long time to learn how to do it right. There are countless tips and tricks you learn that help produces better results. If you're a novice, you won't know those tips.
A professional web developer will likely have the skills to produce a better website than you can do independently. They'll use the latest development techniques to create a great website experience that delivers results for you and your customers.
Consider hiring Ukrainian freelancers for high-quality results. In this article are some guidelines and best practices to follow when dealing with Ukrainian developers.
3. Time Savings
Development isn't fast, even for people with years of experience. You need to spend countless hours creating designs, writing programming code, and testing the final product. If you're a business owner, you can't afford to waste that time.
You'll save countless hours by working with a professional developer. Even if you spend more money by outsourcing the work, you'll probably make and save more money by spending your energy on more productive work. You can see example pricing rates right here and compare how much you value your time with the rate charged by a developer.
4. Better Security
There's more to creating a website than creating your functionality. You're probably going to store data with your application. What happens if you introduce a security bug and compromise all your data?
It takes another skill set to create a website with the proper security measures. You get this built-in when you work with an expert web developer.
5. New Ideas
Most experienced web developers don't just take orders and offer no feedback. A professional web developer has some knowledge you don't, so they may have insights that will help you make better decisions.
You can bounce ideas off your developer partner to see if your idea for website functionality is feasible. You can also learn which features are worth considering first. Without this insight, you may focus on the wrong things with your website.
Reach Out to a Freelance Web Developer Today
It takes a lot of time and energy to build and maintain a website. This is especially true if you don't have web development experience and are starting the process from scratch.
A freelance web developer is a great way to solve this problem. Reach out to a freelance service today to see how they can help you keep your website online.
Head back to the blog for more tips that will help you manage your web presence.
You may also like: Go For a Professional Web Design Service Now – Learn How!
Image source: Shutterstock.com