Click here to get this post in PDF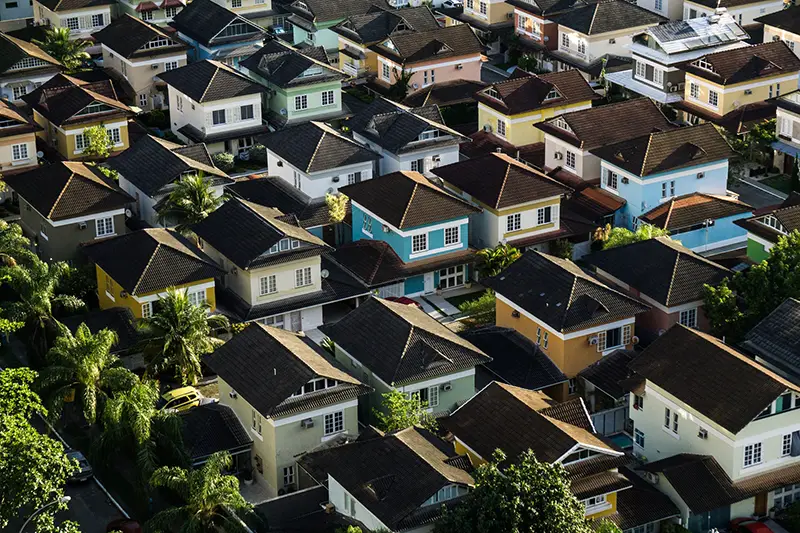 Once billionaire Andrew Carnegie said that "90% of the millionaires elevate their wealth by owning or investing in real estate." But is this statement true? Is investing your hard-earned money in properties a wise decision to make? Will it provide you the desired return on investment? 
Like these, several questions revolve around the subject of "Investment in real estate." Generally, when a person talks about investing their money, the first few options that come into mind are stocks, bonds, or mutual funds. Property is nowhere near it, so why is it a great option to take into consideration? 
Well, before we give you the answer to this question, we'd like to tell you that, Yes! Capitalizing your money on the property, be it residential or commercial, is a wise decision that you can make.  
Now, let us tell you the reason why:
The reason being is that it helps in minimizing the risk factor associated with investments. It helps in diversifying the investment portfolio by yielding higher returns and lowering threats. Not convinced yet? Don't worry, just continue reading the article, and you'll understand. 
Let's start with the basics to have a clear picture in your mind of how investment strategies work. 
Let's go! 
Investment Portfolio Definition:
Every person thinks about their future and wants to save money for it. However, what technique they choose to save money varies from person to person. Some people like to play safe, thus depositing their money into a bank as a time deposit. We have nothing to do with these types of people. 
The second category of people is the one who is willing to take risks and invest in financial assets such as stocks, bonds, mutual funds, and others. These financial assets are not fixed, and their value changes with the market scenarios. And this is what we call portfolio investment. Usually, a portfolio of different types of securities is created to earn long-term benefits/returns. 
It includes a various mix of assets that can help in maximizing the returns and mitigating the risks. So, how investing in properties will help you create a strong portfolio? Let's find out! 
Tax advantage 
Needless to say that, paying tax is your legal and moral responsibility. However, if you have the opportunity to avail several tax breaks, you shouldn't miss out on it. By owning property, you can lower your taxable income. Moreover, you'll be able to deduce investment property expenses that include: property taxes, mortgage interest, property management fees, repair and maintenance, insurance, and many more costs. 
Besides that, you can also take the benefit of deferring capital gains. 
Asset management 
Asset management is the process of managing all your assets on your behalf. They give you advice that can help in improving your portfolio. In fact, according to the experts at Bellwether AM, an active asset management service empowers the investors. It keeps them connected with all the investments by using proprietary technology and flexible operating models. 
Thus, when you take the help of asset management service, it helps to appreciate property value by regular improvements and reduces the risks that arise due to changing market conditions. 
Negative correlation with stocks
When you create a portfolio, it is crucial that you have a good mix of all the assets. You might agree with us that every asset has its own risk and returns. Some assets get highly affected by the changing economic conditions, while some don't. These economic conditions include political issues, tax revisions, monetary policy, changes in the central bank, and various others. 
If these conditions are going bad, the value of the stock will also decline and vice-versa. However, that is not the case with property. That's why you should add it to your portfolio. It makes your portfolio diversified, lowers the volatility rate, and improves the ROI. 
Ability to leverage
Last but not least, the main aim of every speculation is to get high returns. If you are not getting desired returns, is there any point in investing? No right? That's why if you are investing your hard-earned money, you should do it correctly. Confused? Alright, we'll explain it to you with an example. 
Suppose you want to purchase a house of 50 million dollars. And you need to pay a down payment of 25% (12.5 million) to make the deal. In this scenario, by paying just 25% of the amount, you get the 100% of the purchase (a.k.a, your house). This additional 75% is what you call leverage. And you get it only in a few assets, one of them being real estate. 
To conclude!
You can avail all these benefits and make your investment portfolio stronger and less risky if you add real estate. Besides, you can't ignore the fact that it also offers you an opportunity to earn rental income. Thus, it's a win-win. 
You may also like: How to Select the Right Mode of Real Estate Investments to Make Maximum Profits
Image source: Unsplash.com